Wind farm planning changes
Communities are to be given a greater say in where onshore wind farms are located and gain more benefits from them under changes announced by the government.
The MP for Selby & Ainsty has welcomed new rules published by the government which should make it easier for communities to object to proposed windfarms.
Nigel Adams says councils should be able to turn such developments down without the fear of a costly legal battle.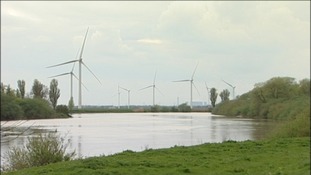 Changes have been announced that could make it easier for communities to object to proposed wind farms close to their towns or villages.
Read the full story
Advertisement
Some see them as a blot on the landscape while others believe they could be the future of green energy, but today, those who believe wind turbines are a rural monstrosity have welcomed new rules that could make it easier to stop them from being built.
The Government has published new rules which mean communities will be consulted sooner, but those which say yes to turbines could get financial incentives. James Webster has more.
National
WWF-UK has warned the government that it should be careful not to "stifle" the onshore wind industry just to silence a "vocal minority".
Nick Molho, the head of climate and energy policy at WWF-UK, said:
Polls consistently show that the public support renewable energy and want more of it - yet parts of the Government seem determined to put up barriers to its development.

The Prime Minister says that he wants the UK to win the low-carbon race, but too often his own side seems to be holding him back.

We'd also hope that the Government will be consistent on its approach to planning and impose similar rules on other parts of the energy sector, such as onshore shale gas development.
– Nick Molho
National
RenewableUK, an energy trade association, said the government's proposals of giving communities a financial "sweetener" for having wind farms in their area was "uneconomic."
Developing wind farms requires a significant amount of investment to be made upfront.

Adding to this cost, by following the Government's advice that we should pay substantially more into community funds for future projects, will unfortunately make some planned wind energy developments uneconomic in England, so they will not go ahead and that is very disappointing.

That said, we recognise the need to ensure good practice across the industry and will continue to work with Government and local authorities to benefit communities right across the country which are hosting our clean energy future.
– Maria McCaffery, chief executive of RenewableUK
National
The government has announced a raft of new proposals that gives communities the chance to stop wind farms being built in their area.
Here is a look at how important wind turbines are for the UK's energy supply:
Onshore wind provided 3% of the UK's electricity supplies in 2011.
That generated enough power for the equivalent of 2.5 million homes.
More than 4,000 wind turbines are in operation across the country.
Almost 6,000 are under or awaiting construction or in the planning system.
The industry attracted £1.6 billion in private investment in 2011/2012.
It supports approximately 1,800 jobs.
Advertisement
Campaigners against proposed wind farms say they welcome changes that could make it easier for them to block plans for new turbines. Howard Ferguson leads a group of demonstrators in North Yorkshire who have spent four years trying to block a proposed new wind farm development.
National
Residents will be able to stop the construction of wind farms under new guidance which puts people's concerns over the need for renewable energy.
As part of a package of measures that will significantly increase the amount of money communities will receive for agreeing to host wind farms nearby, the changes include hundreds of pounds off energy bills for householders.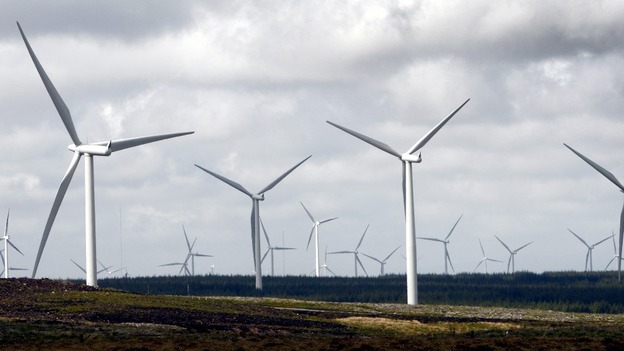 Energy Secretary Ed Davey said the Government remained committed to "appropriately sited onshore wind" but a Downing Street source said David Cameron felt it was "important that local voters are taken into account."
However concerns have been raised that the new rules will mark the end of new onshore wind, making it harder to build wind farms, with not many communities keen to take up the "sweetener" of payments.
The renewables industry said that the much higher rate of payments would make some developments uneconomic and prevent them from going ahead.
The government has announced changes giving communities more say in the siting of onshore wind farms, and reap increased benefits from hosting developments that do proceed. Consultations will take place sooner and there will be an increase in the value of community benefits paid for by developers.
New planning guidance will make clear that the need for renewable energy does not automatically override environmental protections and the planning concerns of local communities. It will give greater weight to landscape and visual impact concerns.
Ministers will be writing to the Planning Inspectorate and councils immediately to flag up that new guidance will become available shortly. Government will also assist local people to gain the skills they need to enable them to engage more confidently with developers.
Back to top