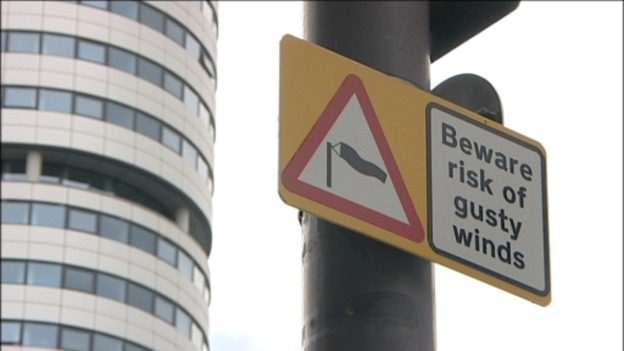 The owners of the tallest building in Leeds have told an inquest that work on a project to reduce wind speeds at the base of the towers where a pedestrian was killed by a blown-over lorry will probably not start until next year.
A director to the partnership that owns the 32-storey building at Bridgewater Place told an inquest into the death of Edward Slaney that finding a solution to the wind problems had proved "intractable" .
Nicholas Sinfield said a planning application for the engineering work will not be ready for submission until later this year and construction will probably not take place until 2014.
Edward Slaney, from Sowerby Bridge, died after being crushed by a truck that was blown off all four wheels near the skyscraper in March 2011.