Lewis Hamilton flies with the Red Arrows
Formula One driver Lewis Hamilton has joined the Red Arrows for a practice session.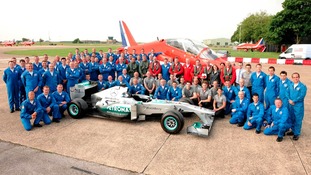 Lewis Hamilton visited the Red Arrows team in Lincolnshire as part of his preparation for his next Formula One race.
Read the full story
We had an amazing day with the Red Arrows and I absolutely loved the experience of flying with their team.

To see first-hand how skilled the pilots are, and the similarities to the level of teamwork and precision that we need to get the best out of a Formula One car, was fascinating.
The loops and rolls in the jet are such an intense experience and I've got so much admiration for those guys and their unbelievable flying skills.

A big thank you to everyone at RAF Scampton for such an incredible experience, for allowing us to go behind the scenes of their practice display, and for making us feel so welcome."
– Lewis Hamilton
Advertisement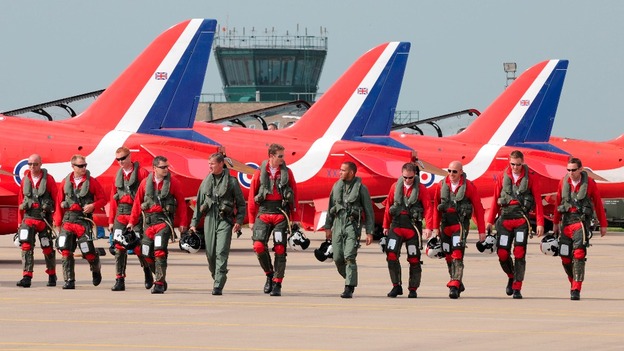 Formula One driver Lewis Hamilton experienced the speed and agility of a fast jet when hejoined the Royal Air Force Aerobatic Team, the Red Arrows, for a practice session.
Hamilton and engineers from his team spent a day with the Red Arrows at their base at RAF Scampton, Lincolnshire.
The session provided the F1 team with an insight into the detailed preparation and planning needed for every Red Arrows display and how its pilots rely on the expertise of the engineers and support staff – known as the Blues – to perform at the highest level.
Back to top