Children's services review
A review has concluded Doncaster Council will have its children's services removed from its control.
Doncaster Council cannot be trusted to keep vulnerable youngsters safe in its care - that's the shocking conclusion of a report ordered by the Government which was released today.
The Education Secretary has taken control of children's services away from the authority and into the hands of an independent Trust - the first time such drastic action has ever been taken in this country. Kate Walby reports.
Following the announcement that Doncaster's Children's Services will be managed by a not for profit Independent Children's Trust from April 2014, Doncaster's MPs, Ed Miliband, Caroline Flint and Rosie Winterton have released a statement:
As local MPs, our first concern has always been that Doncaster Council and its partner agencies always do what is best to safeguard Doncaster's children. This has, and will always be, the most important consideration.

There are a number of details to be resolved regarding resources and how Doncaster Council's elected representatives and staff will be involved in any changes.

Most of all, as MPs we want to see an effective structure for safeguarding children that everyone in Doncaster can understand and support.
– Doncaster's MPs, Ed Miliband, Caroline Flint and Rosie Winterton
Advertisement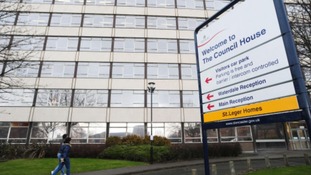 Children's services in Doncaster are going to be removed from council control.
Read the full story
Back to top