Hutton jailed for 15 years
Amanda Hutton has been sentenced to 15 years in jail for the death of her son Hamzah Khan, whose body spent 2 years decomposing in her Bradford house.
Siobhan Freegard, the founder of Netmums.com - says the reaction amongst her online community to the death of a four-year-old who starved to death was "not again".
Relatives of Hamzah Khan's mother Amanda Hutton - who was today jailed for 15 years, say they blame social services.
Netmums offers support for parents here
National
The father of a four-year-old boy who starved to death by his alcoholic mother has said that it could have been prevented if authorities had approached him.
Aftab Khan told ITV News that the "system has let my son down. They have all let my son down".
Advertisement
National
The step-father of Amanda Hutton has said social services and other agencies had failed to "look after" four-year-old Hamzah Khan, whose body was discovered at her home almost two years after he died in December 2009.
Mr Jackson added that it was "irrelevant" that Hutton had 'refused' help from services. He later added that he agreed with the sentencing, as she was jailed for 15 years today.
National
George Galloway, the Respect MP for Bradford West, where the mother of four-year-old boy Hamzah Khan lived, today condemned an email from the outgoing director of children's services in the city, Kath Tunstall, saying that "no serious concerns were reported to the statutory agencies".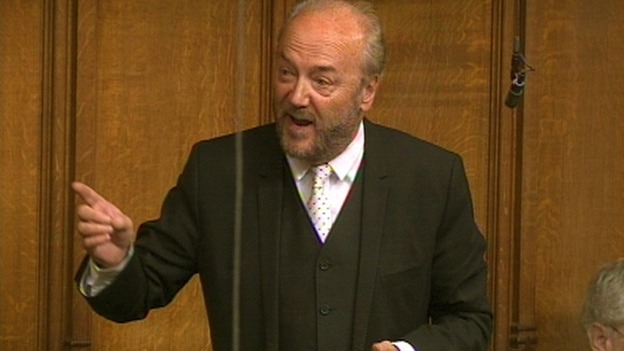 Mr Galloway said he believed this was "in conflict with evidence which was given at the trial".
"But in any event it is deplorable that Ms Tunstall should try to wash her, and her department's hands, of any involvement or culpability in advance of the serious case review into what went wrong," he said.
Wiicked and devious - the words used by a judge to describe Amanda Hutton as he jailed her for 15 years for starving her son to death and keeping her other children in abject squalor. The alcoholic mother of eight was told she presented a danger to any child she lived with.
Her four and half year old son Hamzah was starved of food by Hutton who then kept his body in a cot in her bedroom for almost two years.
Tonight as she begins her jail sentence, it has been revealed that Bradford social services WERE warned by one of Hutton's neighbours about their concern for her children six months before Hamzah's body was found. Jon hill was at Bradford Crown Court.
Jon Hill reports from Bradford Crown Court on the sentencing today of Amanda Hutton and her son, Tariq Khan.
Advertisement
The court heard how salesman Tariq Khan was a "mummy's boy" who acted out of "misplaced loyalty" to Hutton. And the judge questioned the role of Aftab Khan - the father of all of Hutton's eight children.
The jury heard how Aftab Khan subjected Hutton to domestic violence over many years and in 2008, after he was arrested for an assault on her, told police that Hamzah was undernourished and claimed he was going to inform social services. But there is no record that call was ever made.
Your partner and father of your children knew about your drinking and your lack of care of the children. He in fact seems to have done little in all reality to address your conduct so as to improve the welfare of his children.
– Judge Roger Thomas QC
Judge Thomas told Hutton that for whatever irrational reason, she took against Hamzah from an early age - perhaps, infact, from the very day of his birth.
From all the evidence that I have heard, I have no doubt that the reason for you purposefully keeping Hamzah away from everybody was because you were failing to nourish him and provide him with even the most basic food. It is entirely clear from the medical evidence that your failure to feed Hamzah was a longstanding feature of his short and unhappy life and lasted for years.
The most telling and awful fact in this case that speaks volumes about how you starved Hamzah is that when his mummified remains were found, he was comfortably clothed in a baby-gro which was designed for a six to nine-month-old child. Moreover, he was found in a cot wearing, at the age of four-and-a-half years, a nappy. So it is then that your case, Amanda Hutton, has to be regarded as as bad a case of unlawful killing of a child by a parent as it is possible to imagine.
The prosecution posed the question at the outset of the case 'How is it possible in 21st century Britain for a four-and-a-half-year-old child to be starved to death?'. Dr Ward, in her evidence, said that there were very few cases indeed in the medical literature of such a thing happening. Although it beggars belief that such a thing can happen, it has, of course, happened here. It has done so through your purposeful, persistent and gross conduct in failing in that most basic and fundamental requirement that is upon every parent, to feed her child adequately.
– Judge Roger Thomas QC
Judge Thomas told Hutton she "must be regarded as a real danger to any child with whom you may live or in any way have care of in the future".
He said the manslaughter of Hamzah involved "failing to provide him with anything like adequate nourishment over a long period of time - in short you starved him to death".
Load more updates
Back to top