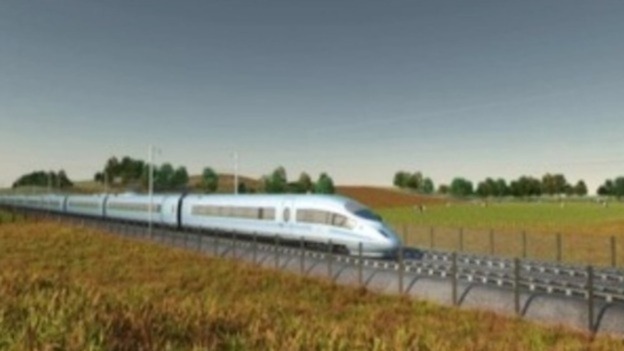 A government-commissioned report out today claims the alternative to a new HS2 high speed rail link would see 14 years of weekend route closures and longer journeys.
The report, by Network Rail and Atkins, says upgrading existing rail lines would severely affect the East Coast mainline and would double travel times between Leeds and London.
HS2 which would eventually link the capital with the North of England has attracted strong opposition from people living along its proposed route and a number of politicians who think the escalating cost , last estimated at £42.6bn, would far outweight the benefits.
Ministers will try to get back on the front foot today with the publication of the report. They will argue that the upheaval of upgrading existing lines would damage the economy and require the demolition of homes and businesses.
A Government source said: "We need to do something because our railways are nearly full, but the alternative to HS2 is a patch-and-mend job that would cause 14 years of gridlock, hellish journeys and rail replacement buses."