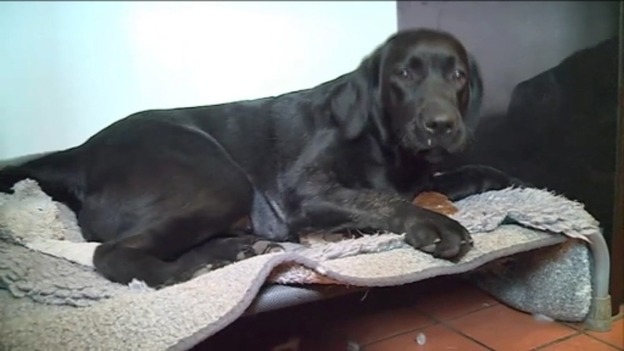 A puppy caused a stir at a vets when she turned up for surgery - after swallowing a spoon.
Gypsy had to have the teaspoon removed in an emergency one-hour operation.
The seven-month-old Labrador Retriever had helped herself to the metallic snack after it had been left on a kitchen worktop by her owner, Diane Harman.
Gypsy underwent a one-hour operation to remove the spoon and much to the relief of her owner she was able to return home the following day.