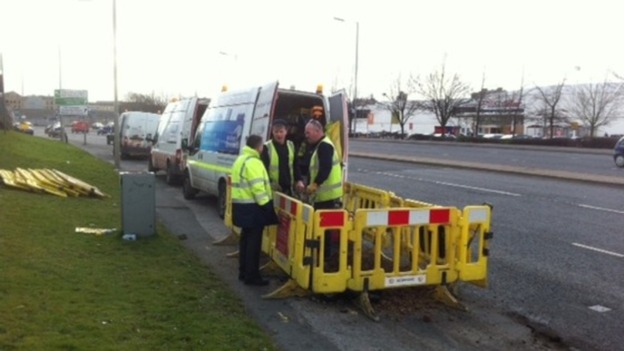 Gas engineers are continuing to work to restore gas supplies to properties in the Canal Road area of Bradford, after a burst water main disrupted supply over the weekend.
The leak resulted in water getting into a two mile long gas pipe, cutting off 163 homes and 50 businesses.
Thirty-three homes and ten businesses have had their supply restored.
Northern Gas say they have already pumped 100,000 litres of water out of the pipe but are having to contend with large quantities of silt and rubble, carried by the escaped water, which are causing blockages on the gas pipe.