Inquests into the deaths of 96 victims of Hillsborough disaster
New inquests into 96 deaths at the 1989 Hillsborough disaster have resumed.
The Hillsborough inquest has heard claims that turnstile operators took money to let people without tickets into the ground in the 1980s. A witness said that ten percent of supporters at two previous semi-finals either did not have a ticket or had a seat elsewhere.
And he also agreed that it should have been "completely obvious" that the capacity at the Leppings Lane end would almost inevitably be exceeded. From Warrington, Andy Bonner reports.
Granada
The witness also claimed he saw two suspected touts in a secure area of the stadium where they cashed in. The court heard how turnstile operators and stewards would be given a chance to buy tickets to forthcoming semi-finals. Dr Gauntlett said the strangers had gone past some of the senior stewards.
He thought they were there to buy the tickets. "By definition, we weren't going to be able to use those tickets because we were going to be working that day," he said. The witness also claimed one colleague sold his own ticket for the 1980 semi-final to a fan. He said: "At about 12.30,
it was so very quiet, hardly anybody was going into the ground, but plenty of people were gathered around, he closed up his turnstile. He crossed Leppings Lane to a bunch of Liverpool fans and he sold his tickets to a Liverpool fan. Then he came back and got in his turnstiles and went back to work."
Advertisement
Granada by Andy Bonner, Hillsborough Correspondent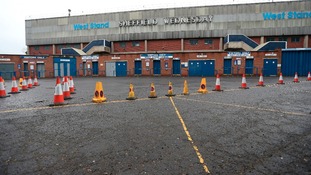 The Hillsborough inquests have heard claims that turnstile operators took money to let people in without tickets in the early 1980s
Read the full story
Granada
James Gauntlet was a part-time turnstile operator between 1979 and 1985 he said at FA Cup matches they did not take cash and were not told to keep count of the tickets stubs they took.
"No we were explicitly told in 1981 by Basil Jones that it was our job to get people through the turnstiles, to avoid a crush in the turnstile, and if somebody arrived at the turnstile without a valid ticket, we should allow them in."
– James Gaunlet, former Turnstile Operator, Hillsborough 1979-85

Mr Gaunlet went on to say that they were told by police they were under their instruction and officers would carry out the job of checking the tickets outside.
"We were told our role was to get people into the ground as quickly as possible. We were under the instructions of the police and they were – and this is implied I think – taking responsibility for any crowding or overcrowding. The whole thing was about moving people through the turnstiles as quickly as possible."
– James Gaunlet, former Turnstile Operator, Hillsborough 1979-85
Granada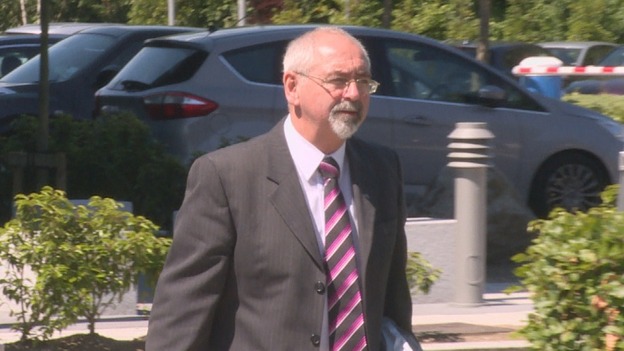 A former police officer has told the Hillsborough inquests how he witnessed a "scene of chaos" as he tried to help fans on the pitch.
Arthur Davies gave assistance to at least four people, but said there was "total confusion" and he did not see senior officers taking control until later.
Mr Davies, who had been on mobile patrol, said the call to the ground was not of any great urgency.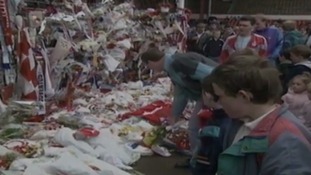 Sheffield Wednesday's consultant engineer threatened to sue local council for £2 million if it scuppered ground development, inquests heard
Read the full story
Advertisement
Granada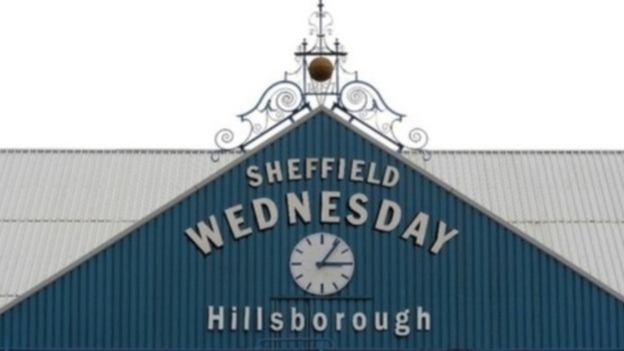 The jury hearing the Hillsborough inquests have been told they may hear evidence that an environmental health officer working for Sheffield City Council recommended refusing a safety certificate to Sheffield Wednesday.
Former football club secretary Graham Mackrell said he had no knowledge of the claims.
Jason Beer QC, representing Sheffield Wednesday, asked: "Do you think if there were to be a meeting to discuss effectively shutting the club down, you would have been invited to attend the meeting and you would have some knowledge of it?"
Mr Mackrell replied: "I believe so, yes."
Later, Mr Beer asked the witness about claims from his predecessor Richard Chester that he had held back 200-250 tickets from large games in the mid-1980s to reduce the numbers of fans in the terraces and pens.
Mr Mackrell said he thought it would be very difficult to achieve: "Initially the visiting club would know what their allocation of tickets was.
They would expect that allocation of tickets to be delivered to them and if there were 250 tickets missing, the first thing they would do is ask where the tickets were.
"He would be the person who had to physically take the tickets, post the tickets, send the tickets away."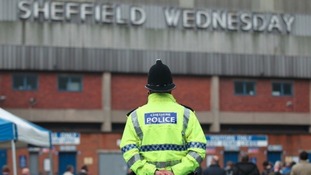 A health and safety expert was told by his bosses to "keep his nose out" of safety concerns at Hillsborough a year before the disaster
Read the full story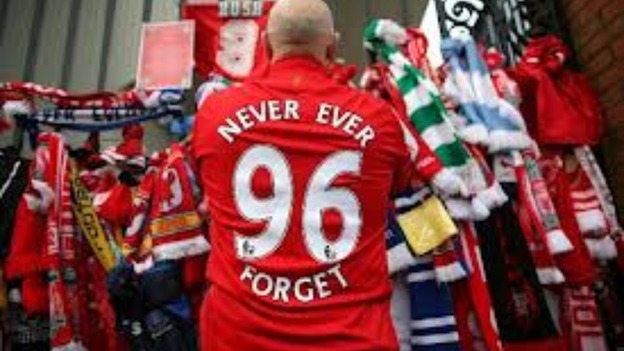 A civil servant who made offensive Wikipedia edits about Hillsborough using Government computers has been sacked, Francis Maude will tell MPs today.
The Cabinet Office minister will say that a junior administrator has been identified as being behind posts in 2012 and fired for gross misconduct.
The department is likely to drop its investigation into other abusive edits made from the secure intranet due to a lack of leads.
The 24-year-old, thought to be based in Liverpool, apparently changed the phrase "You'll never walk alone", the anthem of Liverpool FC, to a more offensive comment.
According to the Daily Telegraph, he was pinpointed by cross-referencing his social media and work history.
Margaret Aspinall, chair of the Hillsborough Family Support Group, told the newspaper: "We had a meeting on Friday evening and all the families agreed that his name should be withheld.
"He has been sacked, and we all took the decision not to name him because social media can be very unpleasant.
"The most important thing is that this has been dealt with and it has not been covered up. He has been punished."
Mr Maude is updating MPs on the situation in a written statement to Parliament.
The man responsible for stadium safety on day of Hillsborough tells inquests the capacity figures on safety certificate a "fait accompli"
Read the full story
Load more updates
Back to top