Inquests into the deaths of 96 victims of Hillsborough disaster
New inquests into 96 deaths at the 1989 Hillsborough disaster have resumed.
A former senior police officer has corrected evidence he gave to the Hillsborough inquests.
Roger Marshall, who was responsible for controlling the arrival of Liverpool fans at the Sheffield Wednesday ground in 1989, had spoken about a rugby league match he had said he policed at Hillsborough later that year.
However, the jury today heard a "correction statement" from Mr Marshall to say that he did not police the game and that it was not played at the Sheffield Wednesday ground.
Mr Marshall said: "I offer my unreserved apology for misleading the court. I am embarrassed and distressed that I made this mistake."
The inquests have now been adjourned for October half-term and will resume on Monday 3rd November.
One of the leading figures in Hillsborough families 'fight for justice' who lost both his daughters in the tragedy, has given evidence at their inquests today.
Trevor Hicks from West Yorkshire, who tried to revive one of his girl's on the pitch, told how there was chaos and mayhem in the stadium and how a police officer swore at him as he asked for help. Andy Bonner reports.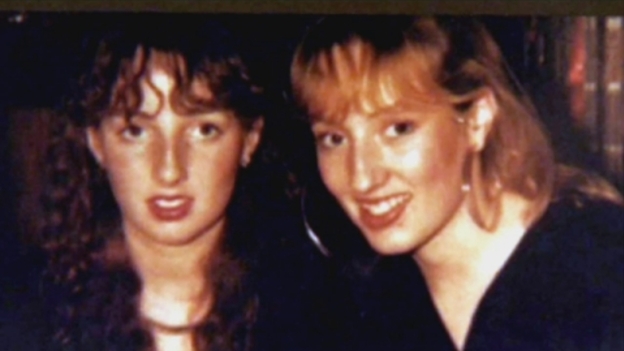 Advertisement
Advertisement
Questioned by Andrew Waters, a barrister representing match hosts Sheffield Wednesday FC, Mr Marshall admitted the opening of the exit gate deprived fans of the safety features of a turnstile.
The witness agreed that police had a duty to control the mass entrance of fans.
He told the court that he could have raised concerns about the pens not having dedicated entrances.
"We could have said: 'The turnstile allocation is insufficient, the turnstile location is insufficient.' And of course, had we known what did eventually happen, we might well have said that. But at the time we didn't envisage that. So we went along and policed the football match as we had policed the 1988 football match," he said.
The court heard that Mr Marshall was also taken to a briefing at police headquarters with the chief constable at about 5.15pm.
Mr Wilcock said that shortly after the briefing, it was made public that "the lie was a lie."
The former superintendent denied that he was aware of any discussions about whether Mr Duckenfield needed to retract what he had been saying.
Mr Wilcock asked: "Is it not the case that you are trying to distance yourself from what you have admitted to be a wicked lie?"
"No," he replied. "I'm not distancing myself at all. I have come here to tell the truth... Are you saying there had been some collusion between us to cover this up? Rubbish. Absolute rubbish."
The barrister asked whether the witness did not want to criticise Mr Duckenfield because he didn't want to be seen as being disloyal to him.
He replied: "That may be true but I share the responsibility of that, because, as I have said to you, not once but twice, it is a profound regret on my part that I did not say to control 'There's a mass of people coming in through the gates. Please ensure there's a reception committee to meet them'. So it is not just David Duckenfield or Bernard Murray's responsibility. It is my responsibility as well."
Load more updates
Back to top
Latest ITV News reports
A former police inspector has denied allegations that he released information about the Hillsborough tragedy to the press.

Former Inspector Gordon Sykes gives evidence to the Hillsborough Inquests.