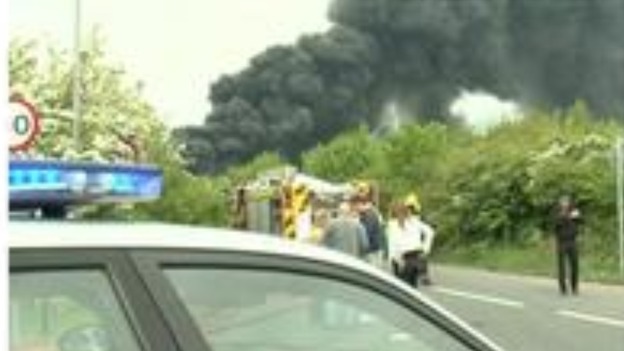 Police and Fire officers investigating a fire which burnt a recycling plant to the ground over the bank holiday weekend say they are treating it as arson.
No one was working on Sunday at the plant in Saltend when the fire started, but the damage is estimated to be upwards of £20,000.
Both services are looking for any witnesses who were in the area of the Century Yard Ferndale Park Industrial Estate, adjacent to King George Docks between 10:30pm and 12:30am on Sunday to ring the police.
As a result of the fire, power was down in the Preston/Hedon area for a significant amount of time during the blaze, road closures were imposed due to the dangers of travelling debris, residents were encouraged to stay in doors and keep their windows and doors shut.