National
The Archbishop of Canterbury Justin Welby said he is "delighted" with the approval of women bishops, but was "mindful" of those who would find the result "a cause for sorrow".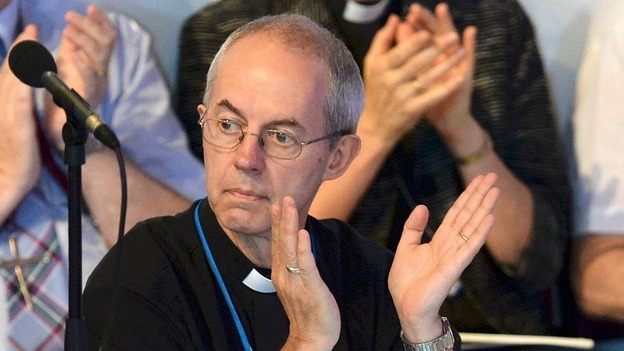 "Today is the completion of what was begun over 20 years with the ordination of women as priests. I am delighted with today's result. Today marks the start of a great adventure of seeking mutual flourishing while still, in some cases disagreeing," he said.
"As delighted as I am for the outcome of this vote I am also mindful of those within the Church for whom the result will be difficult and a cause of sorrow.
"My aim, and I believe the aim of the whole church, should be to be able to offer a place of welcome and growth for all. Today is a time of blessing and gift from God and thus of generosity. It is not winner take all, but in love a time for the family to move on together."