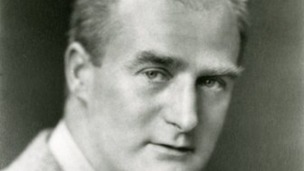 The ancestral home of a Yorkshire aviation pioneer will be restored to its former glory.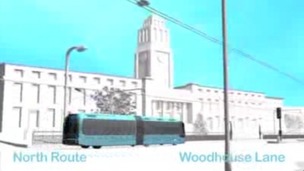 A drop-in session takes place today for people who want to know more about the trolleybus scheme coming to Leeds.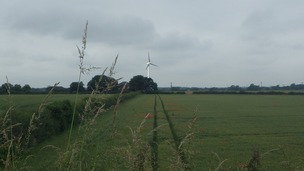 Villagers in York are protesting against plans for a new wind turbine in Upper Poppleton.
Live updates
New wet computer tested
A world-first is being tested in our region that could change forever how computers are built.
Scientists in Rotherham have built a new computer server that's filled with liquid to cool it rather than large fans.
It is much quieter as well as being much greener. James Webster reports.
National
EE, the first network to provide a 4G service, has announced 4G is being switched on in nine new towns and cities across the UK, taking the total to 37.
The 4G network is now available in:
Barnsley
Chorley
Coventry
Newport
Preston
Rotherham
Telford
Walsall
Watford
EE said it hopes its 4G network will cover at least 72 towns and cities by summer 2013 and reach "well over half of people in the UK".
Advertisement
New wet computer tested
The liquid being used to cool a new computer server, developed in Rotherham and being tested in Leeds, is extraordinary stuff, according to scientists. The fluid doesn't conduct electricity which is why components like circuit boards survive being immersed in it. A mobile phone would still work:
New wet computer tested
The scientist from Leeds University who is testing a new liquid cooled computer server says the system has huge potential. Dr Jon Summers from the School of Mechanical Engineering has been telling our reporter James Webser why the new system makes more sense than using air as a coolant.
New wet computer tested
The scientists who are testing a new liquid cooled computer system in Leeds think it has the potential to save large amounts of energy and prevent heat being unnecessarily wasted. Large fans to cool the world's data centres could become a thing of the past. Here are some facts and figures:
The world's data centres use 31 gigawatts of power, more than 7 times the capacity of Drax power station.
Data centre carbon emissions are predicted to quadruple between 2008 and 2020.
The new Iceotope system uses just 80 watts of power to harvest heat from 20 kilowatts of computer use.
The liquid we are using is extraordinary stuff. You could throw your mobile phone in a tub of it and the phone's electronics would work perfectly. But the important thing for the future of computing and the internet is that it is more than 1000 times more effective at carrying heat than air. The cooling of servers is traditionally done using fans and air conditioning units, but air is a great insulator. We use it in double glazing. Why would you use it to cool a server?
– Dr Jon Summers, University of Leeds.
New wet computer tested
Scientists in Leeds have helped to develop the new computer server unit, cooled by specially engineered fluid, which is the first of its kind in the world. Liquid has been used to keep electronic components cool before, but this is the first time a completely enclosed system has been developed.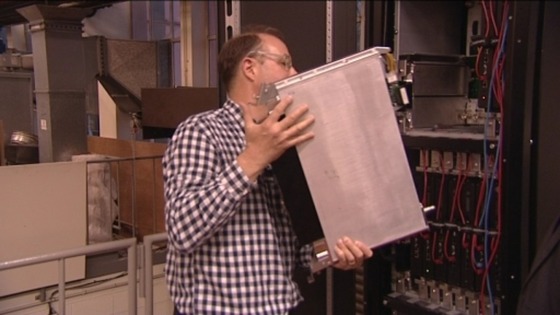 Advertisement
New wet computer tested
A new 'wet computer' is being tested by scientists at Leeds University. The system, designed and built by Iceotope in Rotherham, uses a specially engineered fluid to keep the electronics inside the computer server cool, rather than fans which are both noisy and costly to run.
Scientists hope the new system could slash the carbon footprint of internet data centres by dramatically reducing the amount of electricity they need to use. The system's designers estimate that power consumption for cooling could be cut by between 80% and 97%.
M1 upgrade
Plans to convert the hard shoulder of the M1 in to a traffic lane in South Yorkshire will be unveiled today. Work on the ten mile stretch will start later this year.
A digital portrait of Leeds will be revealed later.
From Leeds United to Skyfall, the topics that get Leeds talking online have been captured for the first time in a huge picture, commissioned by EE and produced by world renowned digital artist Brendan Dawes to mark the arrival of 4g in the city.
It will be on display at Leeds City Museum from today.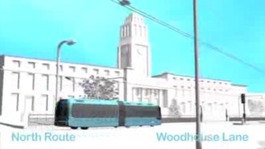 A drop-in session takes place today for people who want to know more about the trolleybus scheme coming to Leeds.
Read the full story
Load more updates