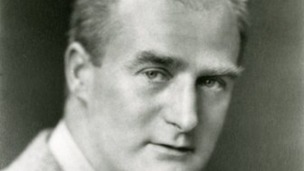 The ancestral home of a Yorkshire aviation pioneer will be restored to its former glory.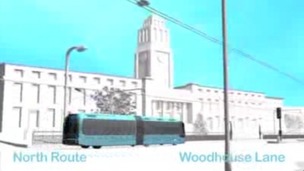 A drop-in session takes place today for people who want to know more about the trolleybus scheme coming to Leeds.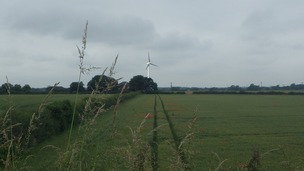 Villagers in York are protesting against plans for a new wind turbine in Upper Poppleton.
Live updates
The Rail Minister Simon Burns has been in York to see the old and the new working in harmony at the city's rail sites. First he saw the start of work on the new rail operating centre.
Network Rail says it will allow them to deliver a modern, efficient service and retain rail jobs in the city. He also officially opened a new turntable which has been relocated from London with a little help from an old locomotive which Harry Potter fans will recognise as "Hogwarts Castle". **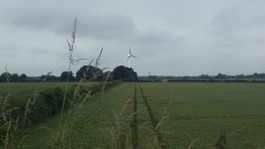 Villagers in York are protesting against plans for a new wind turbine in Upper Poppleton.
Read the full story
Advertisement
Councils in northern Lincolnshire have started a public consultation on plans to bring superfast broadband to at least 90 per cent of homes and businesses in the area by 2015.
North East Lincolnshire Council (NELC) and North Lincolnshire Council are working together to deliver the project locally.
People can download a copy of the public consultation document here
Age UK is searching for an internet champion over the age of 55. The Internet Champion 2013 will be someone over 55 whose life has been changed for the better by learning to use the internet.
The charity is hoping they will inspire the 713,000 people in Yorkshire and the Humber who have never been online.
31% of older people say they do not use the internet because they feel they have "no need for it"
24% of older people say they are "too old to use the internet"
We know first-hand that the internet can have a massively positive effect on the lives of older people. Despite five million people aged 65+ across the country having used the internet, we know that there as many still to be convinced about the benefits of the Web. Therefore we're looking for someone aged 55+ to be our Internet Champion who can demonstrate to their peers all that the internet can offer."
– David Mortimer, Head of Digital Inclusion at Age UK

Find out more here.
Leeds and Bradford are to become the UK's first super-connected cities outside of London
It is due to new mobile connectivity technology from Virgin Media Business.
In the first phase of the cities' plans to provide people with better connectivity 'small cell' technology – shoebox-sizeddevices that transform the mobile experience by boosting capacity - will go live from January 2013.
1.2 million people will have access to free public Wi-Fi that's three times the speed of 3G services, but this technology signals the beginning of a hyper-connected, digital future for citizens and local businesses.
Spitfires to be excavated
A Leeds University geophysicist who has been involved in the search for dozens of buried Spitfires in Burma which are now due to be dug up, says the discovery would be "tremendous."
Dr Roger Clark has been analysing data from earth scans to find the aircraft. He's filled us in on 'the science bit.'
Advertisement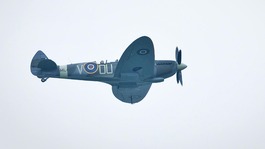 An operation to excavate dozens of British Spitfires buried in Burma during the Second World War is set to begin next year.
Read the full story
A 25ft turbine in East Yorkshire has been rejected by East Riding Council.
The turbine, planned for Bempton, was opposed by 150 local residents, under the banner "Enough is Enough".
Calendar Sport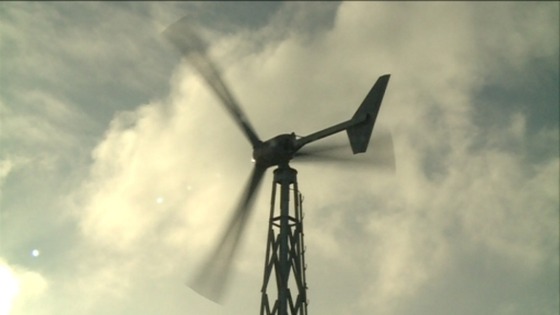 A wind turbine paid for by villagers which generates both electricity - and income for community projects - has begun producing power at Blackshaw Head on the Pennines near Hebden Bridge.
It is just over he hills from Ovenden in Halifax where Calderdale Council this week gave the go ahead for nine new turbines twice the height of York Minster. This one is twelve metres tall.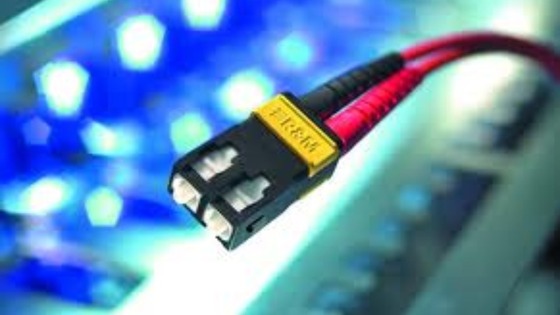 Broadband users in a Lincolnshire road suffer a download speed 500 times slower than those in a street enjoying the UK's fastest speed, a study has found.
Cromarty Road in Stamford, Lincolnshire, has an average speed of 0.132Mbps, while Willowfield, in Telford and Wrekin, has registered speeds of 70.9Mbps over the past six months, uSwitch.com found.
Lincolnshire has three of the top 10 slowest streets for broadband in the country with speeds around 37 times slower than the national average of 9Mbps, the survey revealed.
According to the study, it would take Cromarty Road residents 25 hours and 15 minutes to download a two hour film, and one hour and 41 minutes to download an album.
Load more updates