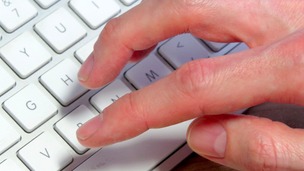 Awareness is being raised of this malware type in order to help people to stop themselves from becoming victims.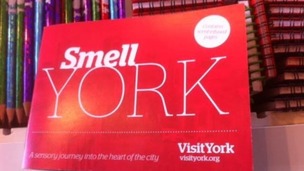 Tourist bosses in York have created what they say is the UK's first scented guidebook. Visitors will be able to smell 12 images of the city.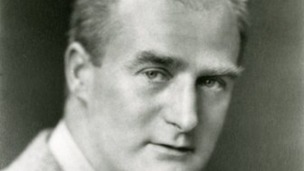 The ancestral home of a Yorkshire aviation pioneer will be restored to its former glory.
Live updates
High Speed 2 review
The project to bring high speed rail services to Yorkshire has around a £3 billion funding gap according to the National Audit Office.
The controversial new HS2 link will cut the journey time from Leeds to London to just an hour and 20 minutes and is due to be completed by 2033. The government spending watchdog says Ministers have yet to decide where three-point-three billion pounds worth of funding for the project is coming from.
Geraldine Barker from the National Audit Office and Rail Minister Simon Burns say the project is still in the early stages.
High Speed 2 review
It's too early in the High Speed 2 programme to conclude on the likelihood of its achieving value for money. Our concern at this point is the lack of clarity around the Department's objectives. **The strategic case for the network should be better developed at this stage of the programme. It is intended to demonstrate the need for the line but so far presents limited evidence on forecast passenger demand and expected capacity shortages on existing lines.
It is also unclear how High Speed 2 will transform regional economies by delivering jobs and growth. The Department is trying against a challenging timetable to strengthen its evidence and analysis, which at present provide a weak foundation for securing and demonstrating success in the programme in future.
– Amyas Morse, head of the National Audit Office
Advertisement
High Speed 2 review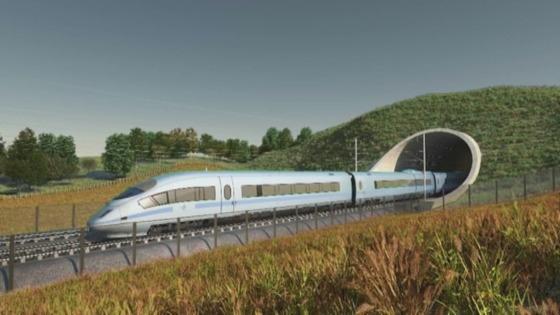 The National Audit Office has expressed "reservations" about the Department of Transport's business case in planning for the High Speed 2 rail network.
In a report out today, it says the Department has "poorly articulated" the strategic need for a transformation in rail capacity and how High Speed 2 would help generate regional economic growth.
According to the report, the Department's method for appraising the project put a high emphasis on journey-time savings, from faster and more reliable journeys.
However, the relationship between these savings and the strategic reasons for doing the project, such as rebalancing regional economies, was "unclear" .
The NAO says it is also unclear whether the business case covers just the route between London and the West Midlands (phase one, due to open in 2026) or the full Y-shaped network with lines from Birmingham to Manchester and Leeds respectively (phase two, due to open in 2032).
The Y-network had a stronger economic case but this was much less certain as route designs were less well-developed. And the NAO estimates that there is a £3.3 billion funding gap over four years (2017-18 to 2020-21) which the government has yet to decide how to fill.
A teenager from Brighouse has been named UK Young Engineer of the Year. Fred Turner's built a DNA testing machine in his cellar to prove why his brother has ginger hair but he doesn't.
Workers at the Cross Keys swing bridge at Sutton Bridge, a major route in and out of Lincolnshire, will begin strike action from midnight tonight. The bridge keepers will walk out at one minute past twelve and will not return until a week later.
The action follows a unanimous vote by members of the public service union Unison in favour of industrial action after Lincolnshire County Council proposed pay cuts for the workers.
The bridge carries the A17 over the River Nene and swings open to allow river traffic to pass under it to the port of Wisbech a few times a week.
We don't just open the bridge. Ten per cent of the job is opening the bridge. The other 90% is maintaining it to a high and reliable standard so that the service is available on demand. Bridge breakdowns are very rare. This does not happen by accident. Any breakdown of the bridge can cause havoc to either road users, river users or both. All of us are skilled people in engineering and need knowledge of hydraulic and electrical systems. We also have to be trained radio operators. It is the bridge operators who are always the first port of call when it goes wrong. **
– Tom Street, Bridge keeper and UNISON Steward
New wet computer tested
A world-first is being tested in our region that could change forever how computers are built.
Scientists in Rotherham have built a new computer server that's filled with liquid to cool it rather than large fans.
It is much quieter as well as being much greener. James Webster reports.
Advertisement
National
EE, the first network to provide a 4G service, has announced 4G is being switched on in nine new towns and cities across the UK, taking the total to 37.
The 4G network is now available in:
Barnsley
Chorley
Coventry
Newport
Preston
Rotherham
Telford
Walsall
Watford
EE said it hopes its 4G network will cover at least 72 towns and cities by summer 2013 and reach "well over half of people in the UK".
New wet computer tested
The liquid being used to cool a new computer server, developed in Rotherham and being tested in Leeds, is extraordinary stuff, according to scientists. The fluid doesn't conduct electricity which is why components like circuit boards survive being immersed in it. A mobile phone would still work:
New wet computer tested
The scientist from Leeds University who is testing a new liquid cooled computer server says the system has huge potential. Dr Jon Summers from the School of Mechanical Engineering has been telling our reporter James Webser why the new system makes more sense than using air as a coolant.
New wet computer tested
The scientists who are testing a new liquid cooled computer system in Leeds think it has the potential to save large amounts of energy and prevent heat being unnecessarily wasted. Large fans to cool the world's data centres could become a thing of the past. Here are some facts and figures:
The world's data centres use 31 gigawatts of power, more than 7 times the capacity of Drax power station.
Data centre carbon emissions are predicted to quadruple between 2008 and 2020.
The new Iceotope system uses just 80 watts of power to harvest heat from 20 kilowatts of computer use.
The liquid we are using is extraordinary stuff. You could throw your mobile phone in a tub of it and the phone's electronics would work perfectly. But the important thing for the future of computing and the internet is that it is more than 1000 times more effective at carrying heat than air. The cooling of servers is traditionally done using fans and air conditioning units, but air is a great insulator. We use it in double glazing. Why would you use it to cool a server?
– Dr Jon Summers, University of Leeds.
Load more updates