Live updates
Sporting heroes honoured in Horsforth
Olympic triathlon stars Alistair and Jonathan Brownlee returned to a warm welcome in their home town of Horsforth today to open a new community centre named after them and local paralympic hero David Stone.
The brothers, who took gold and bronze at the London games, rode into town to meet fans and supporters. It's hoped the centre will encourage more youngsters to get involved in sport especially cycling. And it comes just a day after it was announced Yorkshire will host stages of the Tour de France.
Advertisement
Calendar Sport
Aa lot has been talked about the legacy of the London Olympics. Would it really encourage youngsters to take up sport, and inspire the next generation of Olympians?
If you wanted a great example of the positive effect of the games, you should have been in Bingley last night, as triathlon Gold and Bronze medallists Alistair and Jonny Brownlee went back to their roots.
John Shires was there for us.
Olympic champion Alistair Brownlee has confirmed he has had to go to hospital for the first time - to have his appendix removed.
The triathlon gold medallist, from Bramhope, near Leeds, said he was taken ill as he travelled to catch a flight to Brazil last week. After first consulting with his doctor father Keith, he was rushed to Leeds General Infirmary where he had to have his appendix removed in a routine operation.
He took to Twitter to thank his father for the advice and the NHS for his treatment.
Yes it was my appendix. Got horribly ill last week, went into hospital with a sore tummy and came out 2 days later. Thanks Dad and the NHS!
Olympic stars' sporting legacy
Alistair and Jonny Brownlee have joined former Olympic swimmer Sharron Davies in Leeds to keep alive the sporting enthusiasm following the Olympics. They're travelling around the region to encourage more people to take on sports following their Olympic success.
Olympians return home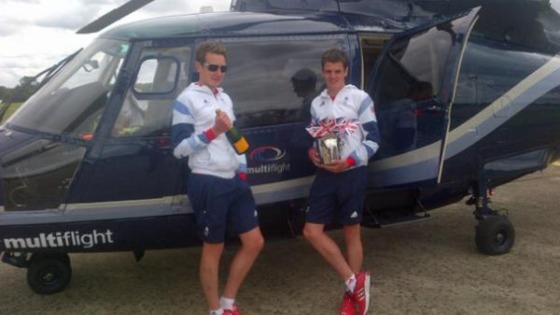 Jonathan Brownlee has tweeted this photo of himself and brother Alistair as they prepare to fly home to Leeds.
The brothers won bronze and gold medals respectively in the triathlon event.
Advertisement
London 2012 Olympics
Several members of Team GB, including Sheffield's Jessica Ennis, Alistair and Jonathan Brownlee and Nicola Adams, have been involved in making their own music video to mark their success at the Olympic Games.
The video shows the athletes in the Olympic Park miming along to Queen's "Don't stop me now". You can see the full video here.
Olympians return home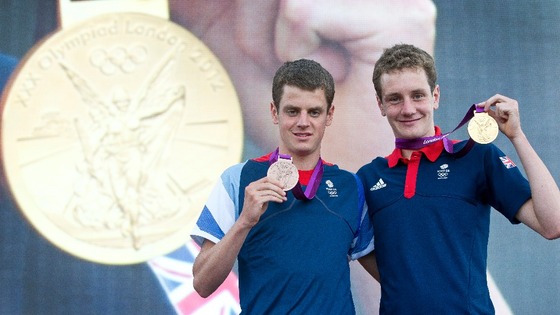 Yorkshire Olympic medal winners Alistair Brownlee and Jonathan Brownlee will be flown home today.
A homecoming has been planned for the pair from north Leeds.
Alistair became Great Britain's first Olympic Games champion in the triathlon with a brilliant performance in front of a huge crowd in Hyde Park while his brother Jonathan won a bronze medal.
Golden postbox for Alistair
Golden postbox for Alistair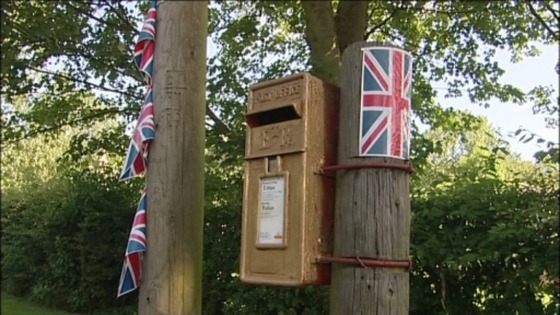 Residents of Bramhope, near Leeds, have welcomed the sudden and mysterious appearance of a "Gold" postbox in their village, in honour of the Brownlee brothers.
Some people - and obviously the person behind this artwork - are annoyed that the nearby village of Horsforth is home to the official Gold postbox to celebrate Alistair Brownlee's Gold Medal.
The brothers were born and spent their early years in Horsforth but now live in Bramhope. The painting of the postbox by an anonymous fan and display of Union Jacks has been welcomed by residents.
Load more updates
Back to top