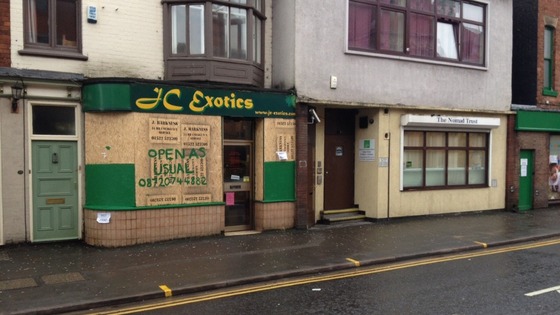 A business owner in Lincoln, who had his shop window smashed earlier this month, has now resorted to boarding his shop up after the same thing happened again.
Jim Tweedle claims his shop on Monks Road is regularly a target for anti social behaviour because it's situated next door to a homeless shelter. He says he's had needles and rubbish pushed through his letterbox in the past, and is now planning to put shutters up the windows.
The Nomad Trust who operate the homeless shelter though say their service users can't be blamed for everything that happens on the street and they have taken action to improve their premises.