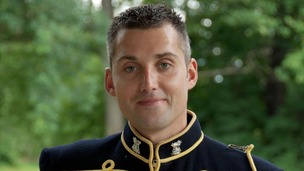 Sgt. Lee Davidson, from Doncaster, has been killed by a roadside bomb while on patrol in Afghanistan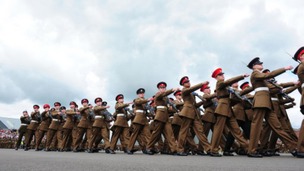 The Head of the Army is inspecting soldiers in Harrogate as part of Europe's largest military graduation parade.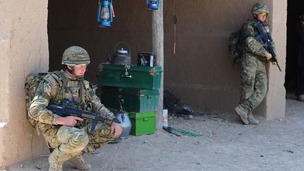 Protests are being held in the region against planned cuts to the army
Live updates
Junior soldiers from the Army Foundation College in Harrogate will step out for their first parade today in front of their families after six weeks of training.
The soldiers, aged between 16 and 17, will show off their newly-acquired marching skills at their Passing-In parade at Uniacke barracks on Penny Pot Lane.
Families of the 500 soldiers will see their sons and daughters for the first time since they started at the college.
Each soldier has taken part in an overnight exercise, and weekend activities including kayaking, rock climbing and marching.
"I am sure that there will be many proud families watching their Junior Soldiers taking their first steps into an Army career. This is the first milestone but nevertheless an important one."
– Lt Col Oz Lane, Commanding Officer, Army Foundation College
Around 250 soldiers from the Yorkshire Regiment have taken part in a Freedom Parade. Hundreds of people lined the streets of Warminster in Wiltshire to watch members of the 1st Battalion march through the town. The Freedom of Warminster was conferred on the regiment's 3rd Battalion last year.
Advertisement
A pharmacy assistant from South Yorkshire who worked at a military training centre has admitted misconduct in a public office for selling stories to a newspaper.
Tracy Bell, 35, from Goldthorpe, pleaded guilty at the Old Bailey to one count of the offence between October 17, 2005 and July 7, 2006, during which time she received around £1,250 for five articles published in The Sun newspaper.
At the time she was a Ministry of Defence employee working at Sandhurst Medical Centre, where army officers receive initial training.
Bell will be sentenced in October, and she has been released on bail.
Regiment disbands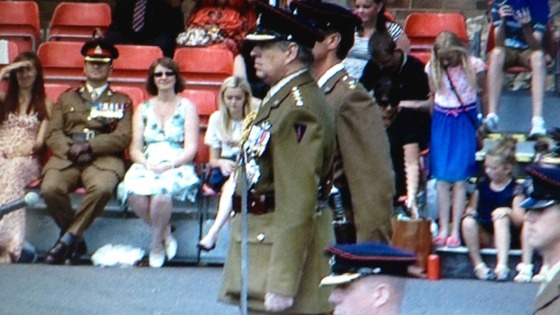 Prince Andrew, the Duke of York, attended a special parade at Battlesbury Barracks today to mark the name change of Warminster-based battalion 3 Yorks to 1 Yorks.
Regiment disbands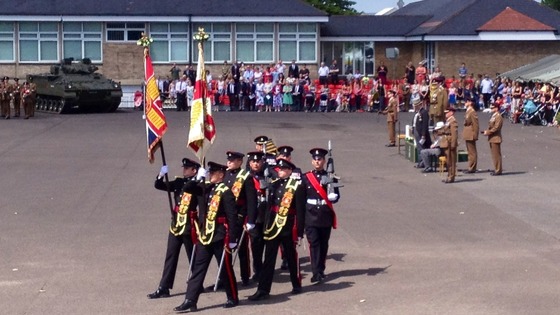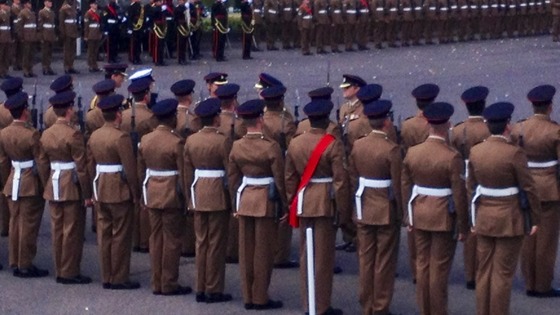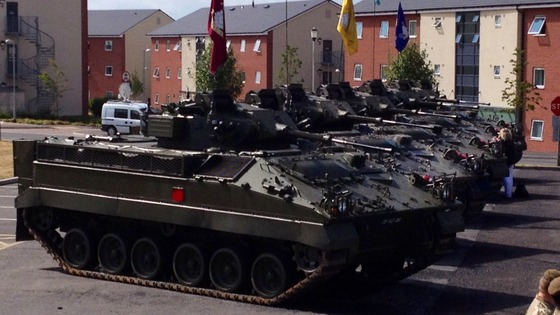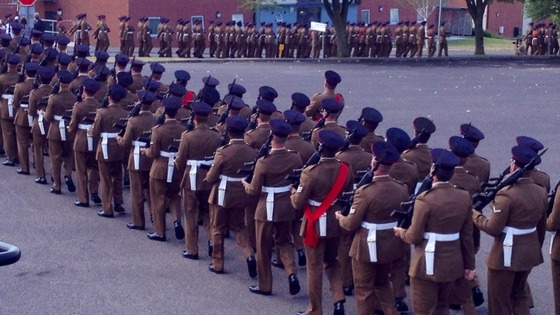 Advertisement
Regiment disbands
After today the Third Battalion the Yorkshire Regiment will cease to exist and soldiers will in future form the majority of the First Battalion.
At Warminster in Wiltshire, where 3 Yorks is based, Commanding Officer Lt. Col Zac Stenning said it's a sad day but the regiment has to look to the future.
He said a private memorial service was held earlier this week to remember 3 Yorks soldiers who were killed in Afghanistan last year - including six who died when their Warrior fighting vehicle was blown up.
3 Yorks was originally the Duke of Wellington's Regiment - with battle honours dating back to 1695 - including the Battle of Waterloo, Crimea War and both World Wars.
In Warminster today there is a ceremonial march and parade at the barracks to mark the end of the battalion.
Regiment disbands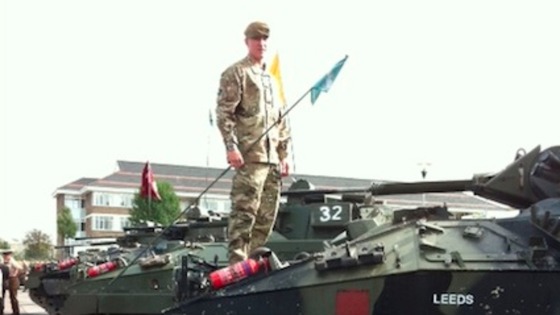 A soldier prepares to hoist a flag on a Warrior armoured vehicle ahead of a symbolic event today for the Yorkshire Regiment.The regiment has four battalions - but after today the Third Battalion the Yorkshire Regiment will cease to exist and soldiers will in future form the majority of 1 Yorks.
Soldiers freedom parade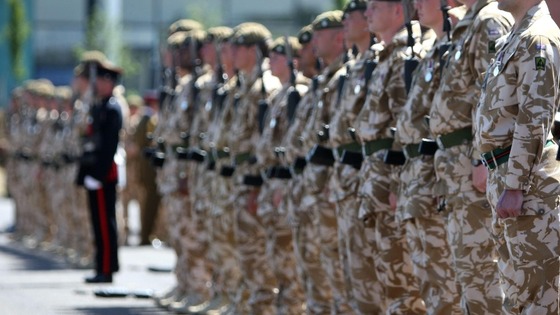 Hundreds of people are expected in Huddersfield to welcome back soldiers from the Third battalion of the Yorkshire Regiment for a Freedom Parade. 120 marching troops will be accompanied through the streets by a marching band and drummers.
It has been a big day for new recruits to the Army in our region. The latest graduates from the Harrogate foundation college were on parade today to mark a milestone in their careers.
Intake 30 is the first group to take on the college's new six-month course.
Load more updates
Back to top