Barnsley today officially named Lee Johnson as their new manager.
He succeeds Danny Wilson and is one of the most highly regarded young coaches in the English game.
It has been seen as something of a coup that The Tykes have lured him away from their League One rivals Oldham Athletic.
John Shires spoke to Johnson today:
Police have issued an e-fit of a man after a 16-year old girl who was riding her horse was assaulted.
The victim was riding her horse on the Trans-Pennine Trail to the rear of Lang Avenue, Lundwood, Barnsley
The girl was confronted by a man who took the reins of the horse and demanded her valuables. She refused and the suspect grabbed her by the left hand and pulled her from the horse and punched her in the face.
?A struggle ensued, at which point the man ran, empty handed, from the scene. Police say he was wearing gloves and dark navy beanie hat, shirt and jacket.
The man was reported to have blue eyes, short copper-coloured hair and fair skin tone with freckles around the nose and eyes.
He is described as around 21-years-old, approximately 5ft 8in tall, with broad shoulders
Advertisement
Two teenagers reported missing from Barnsley have been found safe and well.
Michael Barrett, 15, and Courtney Bailey, 14, were both reported missing from their homes yesterday. They returned home safely today.
A couple from Barnsley say new metal gateways put in at a council-owned park are blocking access for their disabled children.
Levi and Lucas Atwal-Brice's specially adapted bikes are too wide to get through the barriers on the bridleway near their home in Thurnscoe.
The gates have been put up at a cost of £250,000 to keep cars and quad bikes off the site.
A man from Barnsley has been jailed for 34 months after admitting offences committed against four underage girls he met on the internet.
Andrew Dawson, 28, of Garden House Close, Monk Bretton, was jailed today (Thursday 19 February) after pleading guilty at Sheffield Crown Court to four counts of inciting child prostitution.
Police say Dawson used various aliases to contact vulnerable young girls on Facebook and offered them money to try to entice them to engage in sexual activity with him.
He began contacting underage girls via the social networking site in April 2013 when he befriended a 15-year-old using an alias name of Steve Jones.
He also sent sexual messages to a 14-year-old girl in July 2013 under the name Andy Jones.
He contacted a third underage girl using the name Andy Dyson in November 2013. She became concerned when he started sending her sexual messages and confided in her sister.
The girls' parents then contacted police and an investigation was launched.
While on police bail, he contacted another 15-year-old girl victim in October 2014 who disclosed the messages to a learning mentor who contacted police.
Detectives established that Dawson had accessed the Facebook accounts in those alias names from his IP (Internet Protocol) address and he was charged with four counts of inciting child prostitution.
This was a painstaking investigation by my officers who established such evidence that Dawson had no option but to plead guilty to these offences. This man preyed on young girls on social networking sites, befriending them and trying to entice them into sexual activity with him. Thankfully, none of the girls met up with him. I would like to take this opportunity to remind young people to consider their safety online and never give out personal details or share intimate pictures.
– Detective Inspector John Fitzgibbons
LOAN SIGNING: Blackburn Rovers midfielder John O'Sullivan has signed a one month loan deal at Oakwell today http://t.co/B01FssBpIT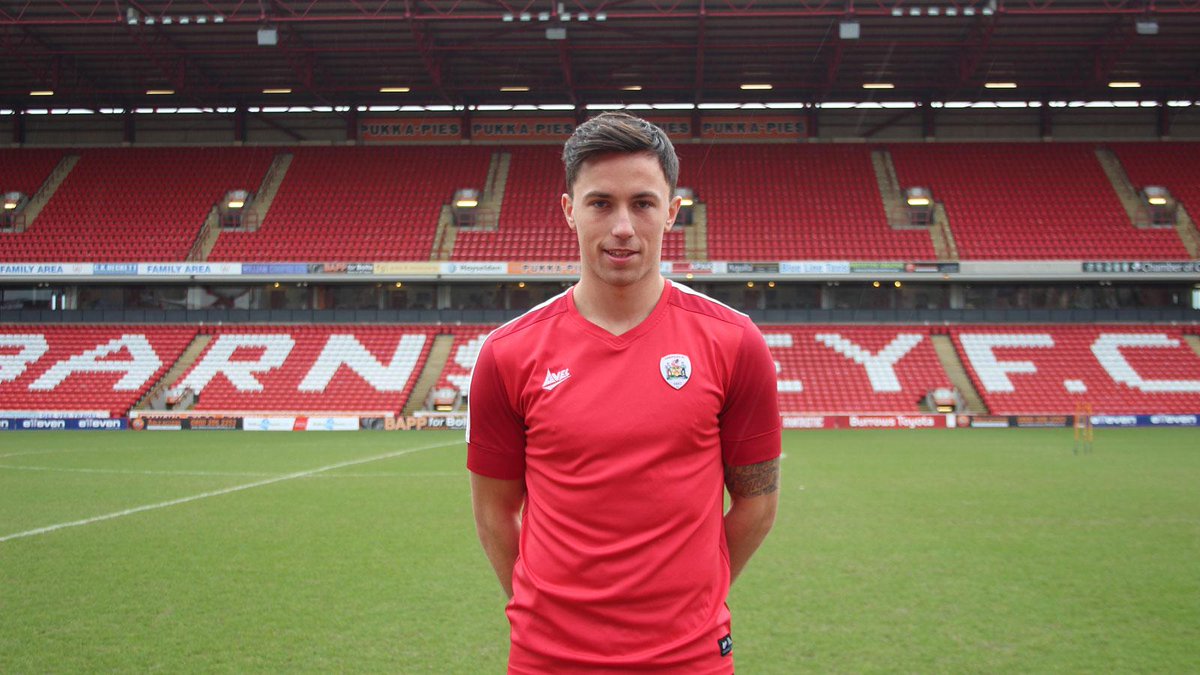 Advertisement
Barnsley FC have announced the club will reimburse fans for their tickets after the team's defeat to Crawley.
The Tykes sacked manager Danny Wilson last week and then lost 5-1 away to Crawley.
A statement on the club's website said:
All at Barnsley FC share the fans distress at the team's performance at Crawley yesterday. The sentiments expressed by Mark Burton after the game were entirely appropriate. As a consequence the Board has decided that it will refund the ticket price for each Barnsley FC fan attending the game at Crawley.
– Barnsley FC
A trip to the optician has saved the life of a six-year-old from Barnsley.
Darcey Fletcher suffered from headaches, but doctors at Barnsley Hospital sent her home without a scan missing a brain tumour.
Her optician recognised the symptoms and Darcey had it removed. Barnsley Hospital have said they are pleased she is well but would not comment further.
Her mum told ITV Calendar the optician's advice was vital:
Accident and Emergency waiting times have been cut at Barnsley Hospital, according to a health regulator.
Monitor, who were forced to step in last year because of the Trust's financial problems, said they are pleased with their improvements.
The funeral of Britain's oldest woman who died two weeks ago will be held today.
Ethel Lang from Barnsley was 115-years-old when she passed away. Today her family and friends will pay their final respects.
Load more updates