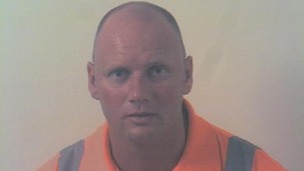 A man from Barnsley has been sentenced to ten years behind bars for the manslaughter of his daughter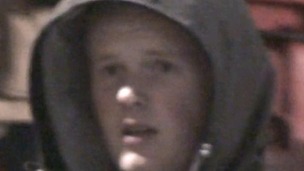 Police in Barnsley are looking for six men after alleged disorder following a Barnsley v Sheffield Wednesday match last year.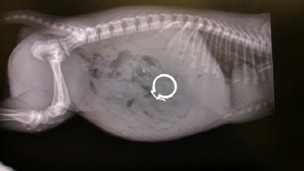 A Yorkshire Terrier cross had to be rushed to a Vet in Barnsley after it lustily devoured its owner's silver hoop earring.
Live updates
Barnsley's "Kes" happy ending
Full report: happy ending for Barnsley's "Kes"
Barnsley's "Kes" happy ending
Missing bird of prey found seventy miles away
A teenager who lost his bird of prey has been reunited with her thanks to a social networking site.
It was while the bird named Nekala was being flown at an event in South Yorkshire that she did not return - only to be found five days later and seventy miles away in the Yorkshire Wolds. Sarah Clark reports.
Advertisement
MP Dan Jarvis proud to run marathon for Cancer research
MP ran marathon in memory of wife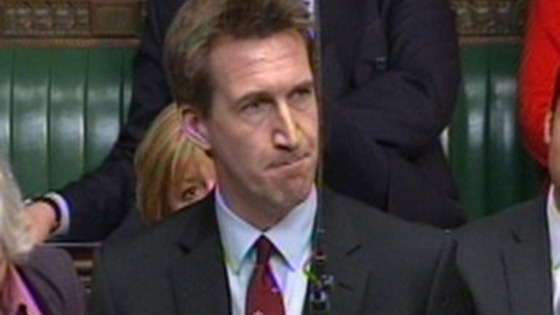 Dan Jarvis, the MP for Barnsley Central, is celebrating completing yesterday's London marathon in a very respectable three hours and forty six minutes.
Mr Jarvis took part in the event to raise funds for Cancer Research UK. He lost his first wife to the illness three years ago. Running alongside him was his father, who's previously taken part in more than a hundred marathons.
Barnsley's "Kes" happy ending
Teenager elated at return of Nekala
James Dickenson from Barnsley who's falcon flew away during a flying demonstration in South Yorkshire is over the moon to have her back.
Barnsley's "Kes" happy ending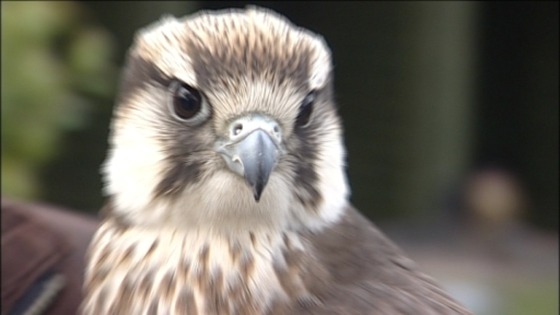 A Barnsley teenager has been reunited with his beloved bird of prey thanks to Facebook. James Dickenson was heartbroken when his falcon named Nekala flew away during a flying display in South Yorkshire.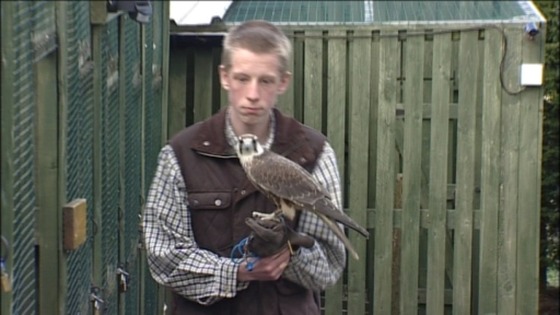 Luckily, the young female falcon landed near wildlife artist Robert E Fuller who appealed for her owner to come forward on his Facebook page and the pair were eventually reunited.
Advertisement
Reaction to Thatcher funeral
Sign in Barnsley: 'The Devil has come for Thatcher'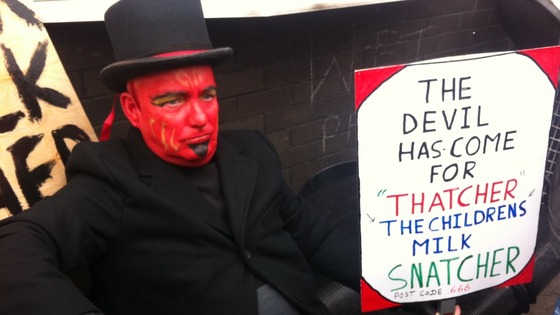 Ex miners have gathered at Goldthorpe Union Jack Working Men's Club in Barnsley to watch Margaret Thatcher's funeral. Later they will parade an effigy of the former Prime Minster in a coffin on a horse and cart through the town.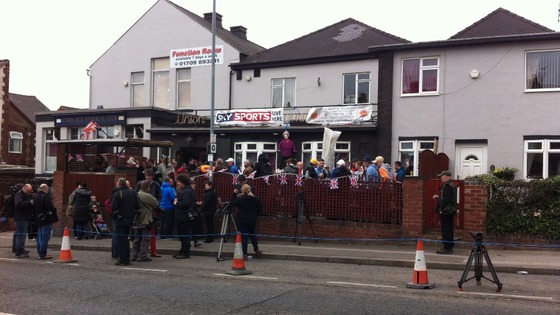 Live football action
Live football: Crystal Palace v Barnsley
CHAMPIONSHIP
The latest, live updates from the game.
Officer and his dog commended in Barnsley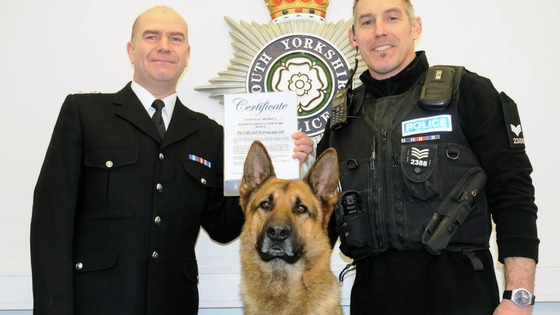 PC Neil Pearson and his police dog, Ash, have been commended for their professionalism and persistence following a burglary at a business premises earlier this year.
On January 19, a call came into the police stating a premises on Oaks Lane, Barnsley, had been broken into. PC Pearson attended with Ash, but the burglars had already left.
PC Pearson and Ash then tracked a considerable distance over rough country and in snowy conditions following the two men. They traced them to an address in Kendray, Barnsley where a cash tin and other items were recovered.
Two men aged 18 and 23 were arrested and charged with burglary.
Shane Watson, 18, from Barnsley, later pleaded guilty in court and was ordered to pay £100 in compensation, and given a four-month curfew with an electronic tag and 80 hours of voluntary work.
The 23-year-old man has pleaded not guilty and is due to appear in court in June.
Chief Superintendent Brooke said: "This was an excellent piece of police work, combining the skills of police dog and handler. The result was that the suspects were caught with the property suspected to be taken from the business premises.
"This sort of determination and dedication to duty are what is contributing to reductions in crime in Barnsley."
'Bedroom tax' comes into force
£12 a week cut for 'bedroom tax' dad
Around eighty thousand people in our region could have their benefits cut from today by an average of £13 a week because of welfare changes.
Families in council or housing association accommodation deemed to have too many bedrooms face having their benefits reduced - or moving house. Jon Hill reports.
Load more updates
Back to top