A man from Barnsley has been jailed for 34 months after admitting offences committed against four underage girls he met on the internet.
Andrew Dawson, 28, of Garden House Close, Monk Bretton, was jailed today (Thursday 19 February) after pleading guilty at Sheffield Crown Court to four counts of inciting child prostitution.
Police say Dawson used various aliases to contact vulnerable young girls on Facebook and offered them money to try to entice them to engage in sexual activity with him.
He began contacting underage girls via the social networking site in April 2013 when he befriended a 15-year-old using an alias name of Steve Jones.
He also sent sexual messages to a 14-year-old girl in July 2013 under the name Andy Jones.
He contacted a third underage girl using the name Andy Dyson in November 2013. She became concerned when he started sending her sexual messages and confided in her sister.
The girls' parents then contacted police and an investigation was launched.
While on police bail, he contacted another 15-year-old girl victim in October 2014 who disclosed the messages to a learning mentor who contacted police.
Detectives established that Dawson had accessed the Facebook accounts in those alias names from his IP (Internet Protocol) address and he was charged with four counts of inciting child prostitution.
This was a painstaking investigation by my officers who established such evidence that Dawson had no option but to plead guilty to these offences. This man preyed on young girls on social networking sites, befriending them and trying to entice them into sexual activity with him. Thankfully, none of the girls met up with him. I would like to take this opportunity to remind young people to consider their safety online and never give out personal details or share intimate pictures.
– Detective Inspector John Fitzgibbons
LOAN SIGNING: Blackburn Rovers midfielder John O'Sullivan has signed a one month loan deal at Oakwell today http://t.co/B01FssBpIT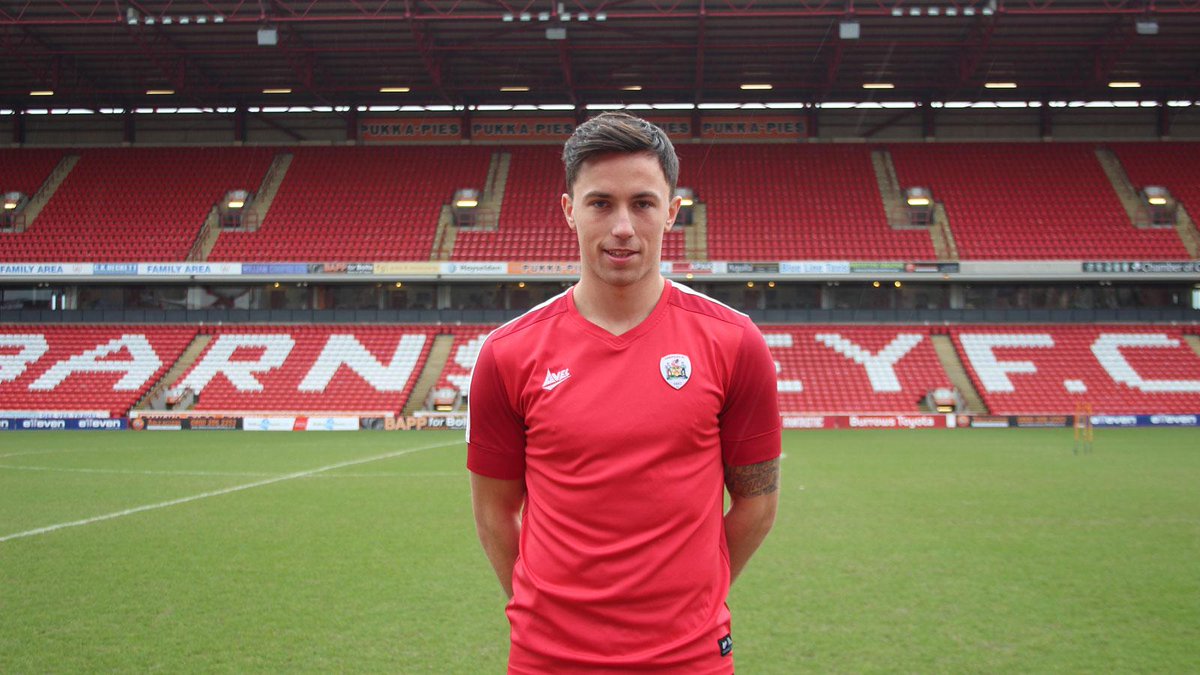 Advertisement
Barnsley FC have announced the club will reimburse fans for their tickets after the team's defeat to Crawley.
The Tykes sacked manager Danny Wilson last week and then lost 5-1 away to Crawley.
A statement on the club's website said:
All at Barnsley FC share the fans distress at the team's performance at Crawley yesterday. The sentiments expressed by Mark Burton after the game were entirely appropriate. As a consequence the Board has decided that it will refund the ticket price for each Barnsley FC fan attending the game at Crawley.
– Barnsley FC
A trip to the optician has saved the life of a six-year-old from Barnsley.
Darcey Fletcher suffered from headaches, but doctors at Barnsley Hospital sent her home without a scan missing a brain tumour.
Her optician recognised the symptoms and Darcey had it removed. Barnsley Hospital have said they are pleased she is well but would not comment further.
Her mum told ITV Calendar the optician's advice was vital:
Accident and Emergency waiting times have been cut at Barnsley Hospital, according to a health regulator.
Monitor, who were forced to step in last year because of the Trust's financial problems, said they are pleased with their improvements.
The funeral of Britain's oldest woman who died two weeks ago will be held today.
Ethel Lang from Barnsley was 115-years-old when she passed away. Today her family and friends will pay their final respects.
Advertisement
She lived through two World Wars, six British monarchs, 22 Prime Ministers, and she kept on dancing till she was 107 years young.
Sadly time eventually caught up with Ethel Lang last night and she passed away at the age of 114 at a nursing home in Barnsley. She was the oldest person in Britain and thought to be the eighth oldest in the world. Adam Fowler reports.
Craig Lindley from Barnsley is home after falling ill on holiday in Thailand. He says he feared for his life.
Read the full story ›
Craig Lindley from Barnsley is back home after being struck down with a rare illness when he was in Thailand.
Craig was away with family when he fell ill and faced hospital bills of £80,000 after a complication with travel insurance.
He told Calendar he applied for insurance online, but then found out the transaction failed. His family rallied to raise the money for his medical care and transport home and he is warning prospective travellers to make sure they are properly insured before going away.
A Barnsley man trapped in Thailand after being virtually paralysed by a rare condition has told Calendar he didn't realise he wasn't covered by travel insurance.
Speaking from intensive care at a hospital in Bangkok, Craig Lindley, seen here with his brother Karl, says he applied for insurance online, but has since discovered the transaction failed.
Family and friends have rallied round to pay for his treatment and flight home next week, with costs now spiralling to more than £80,000.
David Hirst reports:
Load more updates