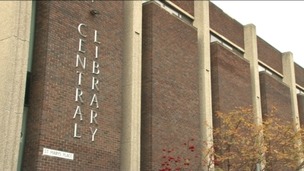 Barnsley Council says library services need modernising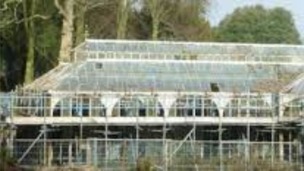 Finishing touches are being added to the £3.74m restoration project of Wentworth Castle's Victorian conservatory.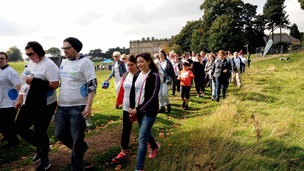 Hundreds of people have taken part in a walk in Barnsley to raise awareness of the impact of Alzheimer's Disease.
Live updates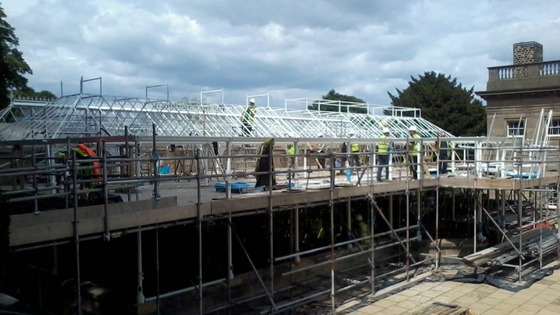 A Victorian conservatory in the gardens of Wentworth Castle in Barnsley is to reopen following a £3.74 million restoration.
The Grade II-listed glasshouse has been returned to its former glory during a faithful historic restoration over the past 15 months.
Some 4,000 parts of the glasshouse have been dismantled, labelled, cleaned and restored. Meanwhile, 35 layers of paint including greens, whites and creams were removed to reveal intricate detail and the original creamy white colour.
The conservatory will be officially reopened by the Mayor of Barnsley Councillor Ken Richardson in November.
Prime Minister visits Barnsley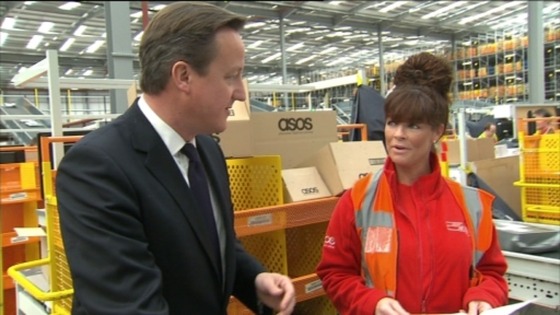 Prime Minister David Cameron praised the way the north of England has been leading the way for economic regeneration. He visited Barnsley based, online retailer ASOS, citing it as an example of the country's recovery.
However, Barnsley's cabinet member for Development, Environment & Culture, councillor Roy Miller, says not enough has been done to bridge the economic divide between north and south.
Advertisement
Prime Minister visits Barnsley
The Prime Minister David Cameron has been in Barnsley visiting the premises of the online fashion retailer ASOS.
The firm has grown in two years to employ a thousand staff, and boasts a 23 per cent profit rise.
Mr Cameron said it was a prime example of the region leading the economic recovery.
A 59-year-old man has been arrested on suspicion of attempted murder after a woman was found with serious injuries at a house in Barnsley. The 55-year-old was taken to hospital where she remains in a serious condiiton. A 31-year-old man suffered minor injuries and was also taken to hospital.
Emergency services were called to the house, in Kirkland Gardens, Monk Bretton, early this morning. Police believe this was an isolated incident.
South Yorkshire Police have arrested two men a after massive cannabis find at a house in Barnsley.
176 plants were found yesterday at the house in Highgate Lane, worth an estimated £150,000.
The men, aged 39 and 29, are being questioned by detectives.
The standard of child protection services at 20 councils and three in Yorkshire has been judged to be "inadequate" by watchdog Ofsted.
The three local authorites in our region singled out by Ofsted are Barnsley, Calderdale and Doncaster.
Here is the list of the failing local authorities:
Barnsley
Bexley
Birmingham
Blackpool
Calderdale
Cambridgeshire
Cheshire East
Cumbria
Devon
Doncaster
Herefordshire
Isle of Wight
Kingston-upon-Thames
Medway
Norfolk
Northamtonshire
Rochdale
Sandwell
Slough
Somerset
Advertisement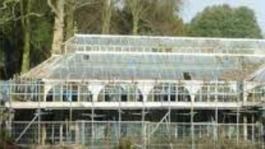 Finishing touches are being added to the £3.74m restoration project of Wentworth Castle's Victorian conservatory.
Read the full story
Yorkshire 'worst' for potholes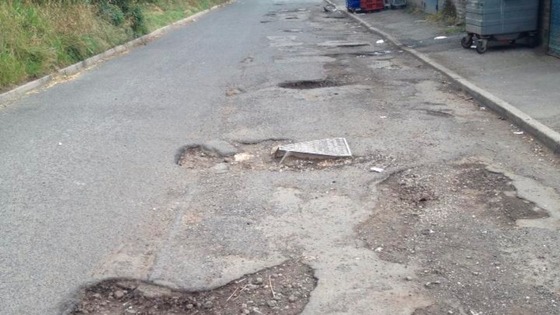 Roads in Yorkshire are among the worst in the country when it comes to potholes. According to data the B6273 South Moor Road in Barnsley and King Lane in Leeds have been identified as the worst in the country.
The number of people putting in claims for compensation for pothole related damage has risen by 79 per cent in the last year.
Unite union chiefs are calling for an urgent meeting with the management at the Koyo bearing plant in Barnsley, South Yorkshire, where up to 150 jobs are at risk.
Unite understands that the work will be transferred to one of the firm's plants in Romania, following pressure from car makers who are demanding cheaper bearings for their vehicles.
If the plans go ahead, it will mean that half the production at the site could cease. It is expected that any job losses will hit all levels of staff, from the management down. The company employs about 360 workers.
This is terrible news for the workers, their families and the South Yorkshire economy.

"We understand that Koyo, which is Japanese-owned, is under pressure from car makers seeking cheaper bearings, hence the plans to move the production to Romania.

_

_"The nature of the automotive sector is that the car giants dictate the prices that the company sells its products to them and the consequence of that is the loss of jobs at the Barnsley plant.

_

_ "We want an urgent meeting with management to discuss the implications of the announcement that up to 150 employees could lose their jobs by December 2014."
– Richard Bedford, Unite regional officer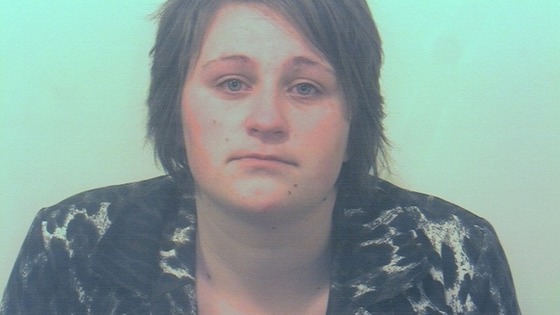 There is growing concern for a woman from Barnsley who has been missing for several weeks.
Lauren Mayes, 22, was reported missing on 16 September, but was last seen at her home in Dodworth on 12 May 2013.
She is about 5ft 9ins tall, of medium build and has dark brown, shoulder length hair.
Anyone with information is urged to contact South Yorkshire Police on 101.
Load more updates
Back to top