One of the region's MPs is to holding a debate in the commons later - calling for internet trolls to be handed tougher punishments.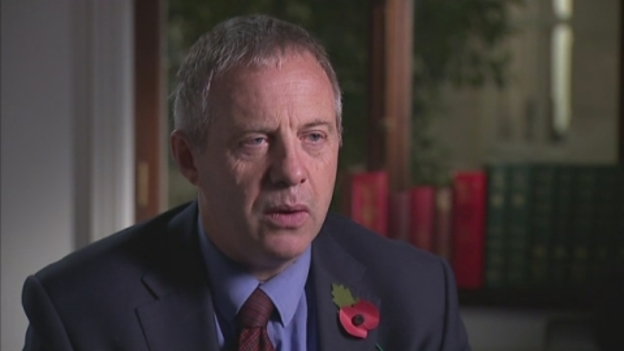 Labour's John Mann who represents Bassetlaw says he's been the victim online abuse - where people have made hoax statements about him on fake accounts.
Bassetlaw MPJohn Mann is demanding a full independent inquiry into Margaret Thatcher's handling of the miners' strike
The Labour MP is backing a parliamentary resolution which calls for an independent investigation following the revelation that Thatcher's Government had a secret hit list of 70 pits that it intended to close - a fact that the Cabinet at the time vigorously denied.
Mr Mann, who had his telephone tapped in 1984 whilst fundraising for the families of striking miners, has added his name to Early Day Motion 918, which currently has the signatures of 22 MPs.
Advertisement
The Chief Executive of the Doncaster and Bassetlaw Hospitals NHS Foundation Trust, Mike Pinkerton says the trust is providing more beds because of increasing admissions over the last few years.
The majority are frail older people, often with long-term conditions like heart or lung disease. This has had knock-on consequences nationally, with bed capacity close to 100% in many hospitals.
The health trust that runs Doncaster Royal Infirmary, Bassetlaw Hospital and Montagu Hospital in Mexborough is investing £7m in extra nursing and beds this year.
Doncaster and Bassetlaw Hospitals NHS Foundation Trust has pledged to increase capacity at its three hospitals by 80 beds between now and autumn because of increasing numbers of emergency patients. The Trust is also recruiting additional nurses across its hospitals.
Labour hold onto Bassetlaw with an increased majority after gaining seven seats.
The Conservatives lost seven.
How things stand now:
Labour - 34
Conservative - 11
Independent - 3
Advertisement
Lee Westwood tell Calendar News how he feels about today's 'Freedom of Bassetlaw' honour.
Load more updates