Police searching for Ben Needham who disappeared 25 years ago on the island of Kos have said they believe he died in a digger accident.
Read the full story ›
Sorry, this content isn't available on your device.
Advertisement
Kerry Needham has thanked the people of Yorkshire for their 'amazing' support after the search in Kos to find her son failed.
Read the full story ›
The search for Ben Needham in Kos has drawn to a close after three weeks with no evidence found of his whereabouts There were emotional goodbyes at the second excavation site when the South Yorkshire Police team along with Greek volunteers finally stopped work. Here's Duncan Wood.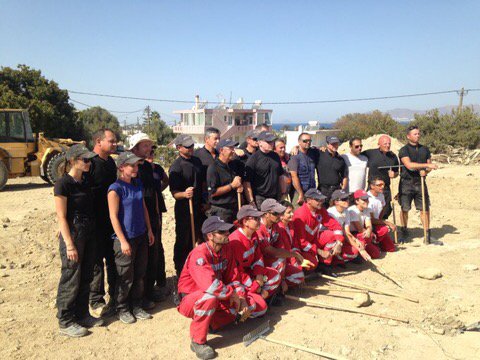 Day 21 in the search for Ben Needham on the island of Kos - and the man in charge, Detective Inspector John Cousins, takes what could be the final press briefing.
The search for Ben Needham on the Greek island of Kos that has lasted more than 3 weeks, could end today
Work collecting evidence at the farmhouse where Ben was last seen has now officially come to an end but the team from Operation Ben is still sifting through tonnes of soil from a dumping ground nearby .
Advertisement
The detective in charge of Operation Ben says he is in talks with the Greek authorities to bring some to the UK.
Read the full story ›
Duncan Wood has the latest update on the search for Ben Needham
The search team scouring two sites on the Greek island of Kos to find out what happened to Ben Needham more than 25 years ago say they've already examined more than 800 tonnes of material.
Work has continued on the site where building rubble from the farmhouse where the Sheffield toddler was last seen, was dumped on the day he vanished.
South Yorkshire Police say the continued hunt for the Sheffield toddler's remains goes on in earnest after his mother spoke to ITV
Read the full story ›
Kerry Needham broke down as she described the pain of waiting for news about her son as the search to find him enters its third week.
Read the full story ›
Load more updates