Three generations of Ben Needham's family have travelled to Greece to follow up one of the strongest leads they've ever had since the toddler's disappearance.
Ben vanished from the holiday island of Kos in 1991 - but over the last few months his mother Kerry was contacted by someone who thinks he's Ben.
Kerry, his grandmother Christine and sister Leighanna went to meet him on mainland Greece.
The mother of Ben Needham, who went missing from Kos 24 years ago this July , hopes an open letter to her son will prompt more people to come forward with information.
Kerry Needham posted the message on her website asking for anyone who believes they might be Ben to get in touch, and telling her son that she loves him.
The message has also been translated into Greek, to target certain Facebook communities in the country.
Advertisement
The mother of missing toddler Ben Needham has issued a direct appeal to her son who went missing in Greece more than 20 years ago.
Kerry Needham has written a message on her website asking for anyone who believes they might be Ben to get in touch, and telling her son that she loves him.
Ben, from Sheffield, vanished on July 24 1991 after travelling to the Greek island of Kos with Mrs Needham and his grandparents.
Over the years there have been a number of possible sightings and a range of theories about what happened to the youngster, who would now be 25.
The message, which is also translated into Greek on the Help Find Ben Needham website, reads: "This is a direct appeal to anyone who is around 25 years old and possibly living with a family who you look nothing like, I beg you to get in contact with me.
"I promise to cause no problems for your family who you live with, I just want you to know the truth about what happened to you and to know you are healthy and happy.
"A simple DNA sample can be taken from you without causing any distress to anyone. So if you think you were born in 1989 and you have blue/grey eyes and a possible birthmark on your leg, YOU could be Ben!!!<
"Twenty-three years have gone by Ben and I love you just as much today as I did the day you were born, please anyone get in touch and end all this pain your family feel living without you."
Last month, the Home Office agreed to fund a team of British detectives to help search for the youngster after Ben's family engaged human rights barrister Ian Brownhill to help them.
South Yorkshire Police asked for the financial help to follow up information the family believe has never been properly investigated.
The funding is for the financial year from April 2015 and is for up to £700,000.
Ben's family have said they want South Yorkshire Police to investigate leads, including a file they have handed in that lists eight separate sightings from unconnected people of a boy who could potentially be Ben with the same Greek family.
The Home Office backed a South Yorkshire Police operation in 2012 when land was excavated on Kos, near the farmhouse from where Ben went missing. No trace of the boy was found.
Last year, a DNA test on a young man featured in video footage shot in Cyprus proved negative.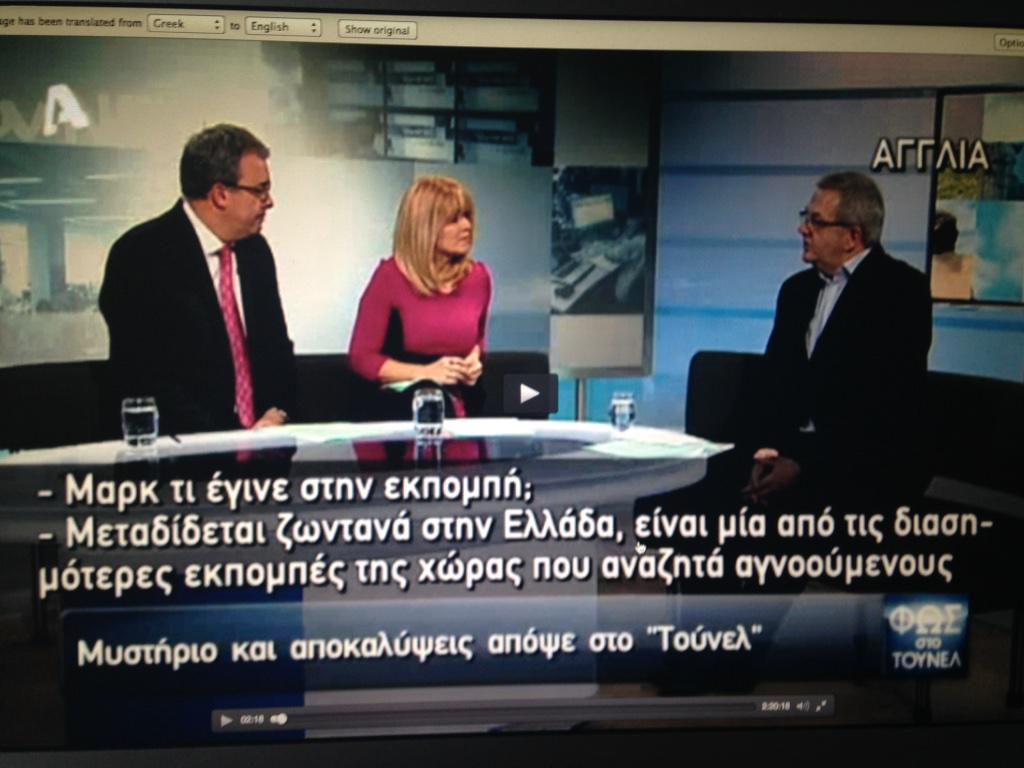 A new lead has emerged in the case of Ben Needham after "Calendar" helped one of Greece's biggest TV shows.
Read the full story ›
The mother of missing Ben Needham says new Home Office funding will allow South Yorkshire Police to send a "handpicked team" of officers to investigate his disappearance.
Kerry Needham told Good Morning Britain that she hoped the money, thought to be around £600,000, would help resolve "unanswered questions" and follow leads given to officers by the Needham family:
Advertisement
Kerry Needham's MP Angela Smith has helped campaign for the Home Office funding. She says she's delighted that it is being given to South Yorkshire Police to support their investigation into Ben's disappearance.
The Home Office has announced that funding is to be made available to investigate leads in the case of Ben Needham, who disappeared from a Greek island 24 years ago. The funding, thought to be around £600,000, will help South Yorkshire Police form a team to follow up witnesses and sightings which the family claims have never been fully investigated. The initial request for financial help was made last February - Ben's mother Kerry has been campaigning for years to get Government backing she feels has been denied to her son's case. Mark Witty reports.
Kerry Needham's battle to find her son has stretched over two decades since his disappearance in July 1991 from the island of Kos.
He vanished while his grandfather Eddie Needham was renovating a farmhouse.
There has been no sight of him since - but there have been witnesses who have placed a blonde blue-eyed boy matching his description in the care of a Greek family.
All eight of them were named in a dossier handed to South Yorkshire Police by the Needham family last year.
Kerry and her family want leads like this investigated, with co-operation from the Greek authorities.
The case of Madeleine McCann, who disappeared from Portugal in 2007, has drawn comparisons to Ben's case.
But the Needhams have always thought there was a disparity in the Government support for them.
The Home Office has funded the search for Madeleine to the tune of about £8 million after the personal intervention of Prime Minister David Cameron.
In 2012, a Home Office grant allowed the excavation of the farmhouse from where Ben went missing.
Teams including sniffer dog handlers, ground-penetrating radar operators and volunteers from Greek search and rescue failed to find any trace of Ben, whose 25th birthday was last October.
There has been a vociferous social media campaign to back the family's plea for Government help
The police team, headed by Detective Superintendent Matt Fenwick, who was in charge of the operation in Kos, is due to start work in April.
For Ben's mother, the knowledge her son's case no longer has to be financed and supported solely by her family comes as a relief - but there is still anger it has taken so long to get Government support.
A little girl has taken part in a bike ride to raise money to fund the search for Ben Needham.
Five-year-old Calleigh took on the 10-mile challenge from Howdon to Whitley in the North East to highlight the ongoing search for Ben, whose 25th birthday was this week.
It took Calleigh two hours and twenty minutes to complete her challenge and she has raised more than £260.
Load more updates