Pensioners facing eviction in East Yorkshire, after falling foul of a planning row between the local council and a developer, say they hoping a fresh public inquiry will secure their future.
130 residents at Lakeminster Park in Woodmansey near Beverley have lived with the threat of losing their homes for the last three years. East Riding Council say the site was only ever meant for holiday homes, not as a permanent residence.
Resident Jackie Loudwell bought her home in 2010. She spoke to our reporter Fiona Dwyer about how anxious they all were.
Pensioners facing eviction from their retirement homes near Beverley have come out in force at the beginning of a fresh public inquiry today.
The residents sank their life savings into their homes at Lakeminster Park in Woodmansey. But three years ago, East Riding Council refused retrospective planning permission saying the site was only ever intended to be used for holiday purposes.
Advertisement
Holiday park residents battling to save their homes near Beverley are pinning their hopes on a fresh public inquiry which starts today. They have been facing eviction ever since East Riding Counci's refusal for retrospective planning permission for the site at Lakeminster Park
. The council says this decision was only approved on the basis of the site being for holiday purposes.
A mother has been left heartbroken after her son's grave at an East Yorkshire cemetery has been damaged by vandals
Riley Cameron was eight years old when he died just a week after being diagnosed with leukaemia in 2008
But his resting place in Beverley was recently attacked, leaving his family distressed.
James Webster reports:
Five people were treated for smoke inhalation after a blaze at a house in beverley early this morning.
Three people had escaped the blaze at the property in Newton Drive by jumping from a first floor window. Two others hescaped by using a ladder.
All five adults a 48-year-old man, 49-year-old woman, 24-year-old man, and two 20-year-old women were treated for smoke inhalation, four of them at Hull Royal Infirmary. The 49-year-old woman was also treated for a suspected broken ankle.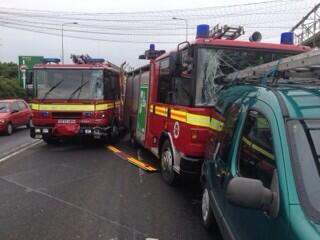 Advertisement
The family of a baby boy from Beverley in East Yorkshire never thought they would celebrate his first birthday.
Ruben Weber-Jackson was born with a hole in his heart, but after two lots of open heart surgery doctors have been able fix the hole - with tissue from a cow's heart.
James Webster reports:
A baby boy from Beverley has now passed his first birthday after doctors mended a hole in his heart with tissue from a cow.
Ruben Weber-Jackson's parents thought he might not survive after the heart defect was found shortly after he was born.
He needed two open-heart operations and now his mum is relieved that he is behaving like any other child his age:
Police in Hull are searching for a man who failed to appear at court in January.
45-year-old Leonard Haddlesey originally from Beverley was due to appear at Hull Crown Court back in January 2014, but failed to turn up.
Mr Haddlesey is now wanted on a 'Fail to Appear Warrant' issued by Hull Crown Court.
Officers believe he could be living locally still, possibly in the Anlaby area or East Hull, but has done very well to evade capture up until now.
An investigation has started into the sudden death of a man in Beverley.
Police were called out to Trinity Lane last night where a 45-year-old man appeared to have been taken ill in the back of a van.
When the arrived the man had died and an investigation has started to establish what happened. Officers say they do not suspect anyone else was involved, but the cause of his death remains unexplained.
Load more updates