A man's being treated in hospital after being attacked in Boston. Police were called to Granville Street in the town during the early hours of this morning. The 27-year-old suffered a serious head injury and is in a serious but stable condition. Officers are asking anyone who saw the assault to get in touch.
UKIP has announced that Yorkshire businessman Paul Sykes has been put in charge of managing the party's General Election campaign.
He will be looking after the team focussing on the key target seats the party is looking to win, such as Boston, Rotherham and Grimsby.
I would like to thank UKIP's National Executive Committee for having the trust in me to head up the campaign to win as many target seats as possible. Only by electing UKIP MPs to the House of Commons can we hope to start getting back control of our own borders from the EU, and making our own laws in our own Parliament, and once again become a truly self-governing democracy.
– Paul Sykes
Advertisement
The public health trust responsible for mental health services at Boston Pilgrim Hospital in Lincolnshire has been fined £20,000, after a patient gained access to a single storey roof and jumped off it.
The 26 year old man was on a cigarette break at the time, and has been left paralysed from the chest down as a result. Kate Hemingway reports.
A health Trust has apologised for a health and safety breach, which led to a mental health patient becoming paralysed after falling from roof.
Lincolnshire Partnership NHS Foundation Trust has pleaded guilty to the breach at a hearing held at Boston Magistrates' Court yesterday.
The Trust sincerely regrets the injuries sustained by the patient whilst he was in our care and we extend our most heartfelt apologies to him and his family.

Immediately following the incident the Trust removed the structure that allowed the patient access to the roof and we have subsequently undertaken more rigorous inspections of the grounds and surrounding units to ensure that we provide a safer environment for the people in our care.

Patient safety is of paramount importance; the Trust is committed to providing high quality mental health and social care services that are safe and sustainable to the people in our care.
– Dr John Brewin, Chief Executive, Lincolnshire Partnership NHS Foundation Trust
An NHS Trust has been fined after a vulnerable mental health patient was left paralysed after diving off the roof of a hospital.
Read the full story ›
Police are appealing for any information that could help them find a man who has been missing for four days.
28-year-old Justin English from Kirton near Boston has not been seen sinse 18th September. At that time, he was wearing a Tesco uniform but he may have changed since then. He may also be wearing a puffa jacket. He is described as 6'2", of thin build, with short mousey brown hair
Advertisement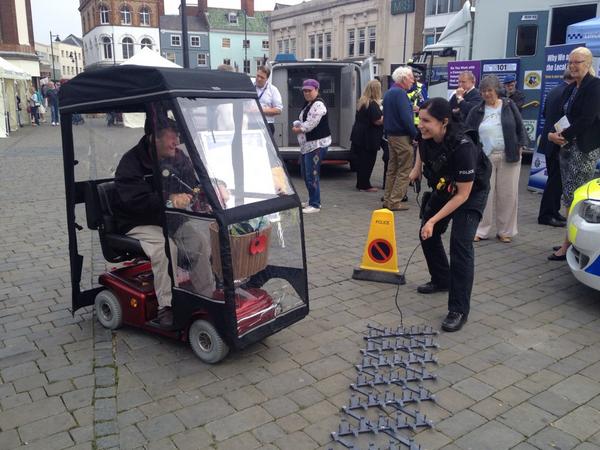 Former Tory minister Neil Hamilton has announced that he wants to contest the Boston and Skegness seat at next year's general election for UKIP.
Former Tory minister Neil Hamilton has announced that he wants to contest the Boston and Skegness seat at next year's general election for UKIP.
Mr Hamilton left politics when he lost his parliamentary seat in Cheshire in 1997 after becoming embroiled in a cash for questions scandal but joined UKIP three years ago and is now the party's deputy chairman.
He has now applied to be on the shortlist of UKIP's candidates for Boston and Skegness. The current Conservative MP Mark Simmonds recently announced he would not be seeking re-election.
Police are appealing for witnesses after a woman was attacked in Boston.
It happened around 4.25am this morning (Saturday 16, August) when the 27-year-old woman was assaulted by a man on Liquorpond Street in the town.
The woman was not hurt but was very distressed and shocked by the incident.
"We are still in the process of tracing and speaking to witnesses but at this point there is no detailed description of the offender. " said Detective Sergeant Matt Sharp
The Boston and Skegness MP Mark Simmonds says there's nothing suspicious about his resignation.
The Foreign Office Minister announced earlier that he will be standing down next year.
Speaking to BBC Radio 4's World At One, Mr Simmonds was asked if it would have made sense for him to remain as a Foreign Office minister, given the situations in Gaza and Iraq.
The Prime Minister understandably wanted to have a new minister coming in to replace me once I told him I wasn't intending to stand at the next election."
– Boston and Skegness MP Mark Simmonds
Shadow Foreign Office minister John Spellar said the resignation raises further questions about Mr Cameron's judgment and is a "another blow to a Government already reeling" from Lady Warsi's departure.
Load more updates