A 30-year-old woman is due in court this morning after a man was stabbed in Boston town centre at the weekend.
It happened in the West Street area on Saturday June 20 around midday. The victim was taken to Boston Pilgrim Hospital where he continues to receive treatment.
Laura Barzdaite, of West Row, has been charged with greivous bodily harm. A man arrested soon after the incident has been released.
Police have released the name of a man whose body was found at a house in Boston on Friday evening. He was 27 year old Jans Volodko from Latvia. His family has been told.
Advertisement
A man has been charged with manslaughter after a body was found at a house in Boston. Andrejs Kudrjavcevs, 28, will appear before magistrates in Lincoln on Monday morning.
Police were called by paramedics to an address on Redbourne Terrace in the town at around 9.30pm on Friday 29 May where they found the body. Post-mortem tests show the man, who is thought to be in his 20s, died from asphyxiation. His next of kin are still being traced.
Firefighters were called to deal with a huge fire at a property in Wigtoft, Boston.
Read the full story ›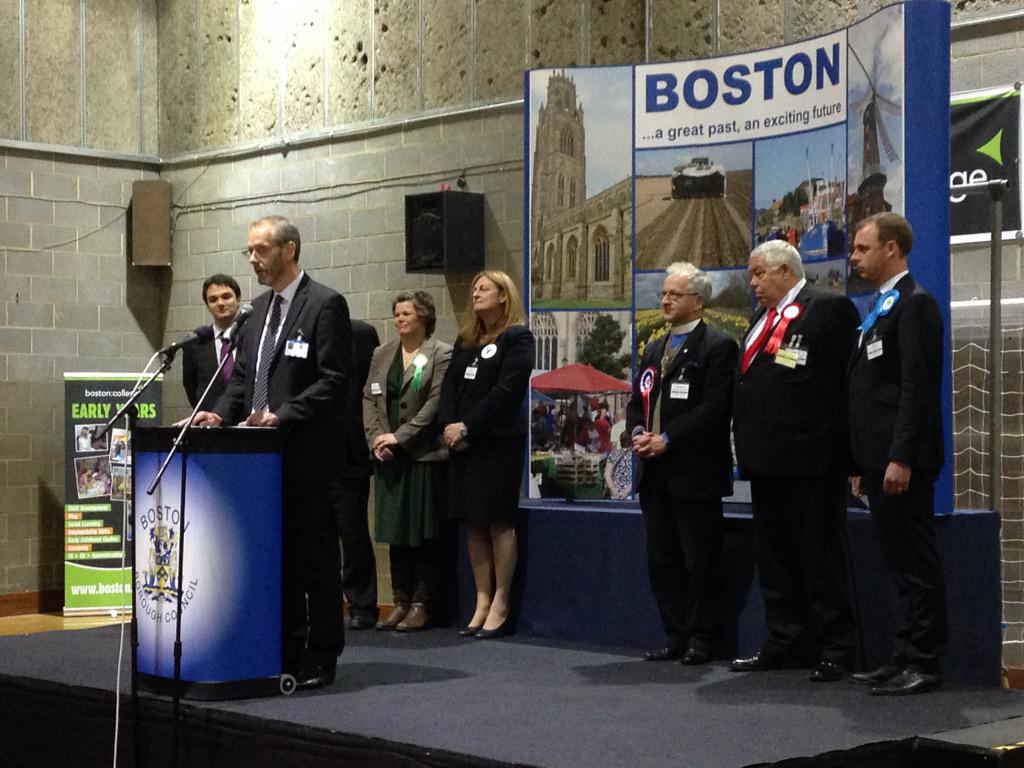 UKIP's Robin Hunter-Clarke: #Boston&Skegness is "the Tories' to lose&ours to win. Very positive at polling stations" #itvcal @itvcalendar
Advertisement
The election count is underway in Boston, with the constituency of Boston and Skegness a Ukip target seat.
The estimated declaration time is 05:00. Click here for a full list of declaration times.
Police are appealing for information about a missing woman in Lincolnshire and urging her to get in touch.
Brooke Doe, 21, was last seen yesterday lunchtime at Boston Pilgrim Hospital.
It is believed that she may be with her boyfriend and that she may be in the Peterborough area.
Police are extremely concerned for her welfare due to her mental state.
A woman from Lincolnshire who scooped £53m in the EuroMillions has continued volunteering at a lunch club for pensioners.
Angela Maxwell and her husband Richard, both 67, from Coningsby near Boston in Lincolnshire, banked £53,193,914 after winning the EuroMillions jackpot last week.
However, according to a report in the Mirror, Mrs Maxwell was back at her local community club yesterday doing a five-hour shift as a volunteer.
Last week, after winning the lottery, she had pledged to continue providing food for around 100 pensioners in her village.
A retired couple have become one of the country's biggest ever National Lottery winners after bagging a "life-changing" £53 million.
Richard and Angela Maxwell, both 67 and from Coningsby near Boston in Lincolnshire, banked £53,193,914 after winning the EuroMillions jackpot in Tuesday's draw.
The couple are still thinking about what to do with the huge windfall but have already decided to upgrade a planned holiday to New Zealand - by taking the whole family first-class.
Sports fan Mr Maxwell said he will now be able to retire completely to enjoy following Boston United and big sporting events, and play golf and bowls.
He is also going to treat himself to a Range Rover, while his wife plans to splash out on designer handbags and shoes.
It's a life-changing amount of money - £1 million would have been amazing but £53 million enables you to do so much, not just for you, but those around you. Our local community is really important to us, in particular helping young people in the area. The win will enable us to spend more time getting involved, as well as give financial support.
– Richard Maxwell
Load more updates