Boxing promoter Eddie Hearn says Kell Brook should make a full recovery within 5 or 6 weeks.
Kell, who won the IBF world welterweight title in California last month, was stabbed in the leg whilst on holiday in Tenerife last week. He was scheduled to fight back in Sheffield in December
Back online and on the mend, thanks so much for the messages of support during these tough times I'll be back soon #AndStill
Advertisement
IBF world boxing champion Kell Brook, who has spent four nights in a Spanish hospital after he was stabbed in an unprovoked attack in Tenerife is due to return to his home city of Sheffield today to continue his recovery.
Sheffield's world champion boxer Kell Brook says he was the victim of an unprovoked attack while on holiday in Tenerife.
He was stabbed in the leg and arm early yesterday and is tonight recovering in hospital on the holiday island.
But Kell says he hopes to return to Sheffield on Monday. Chris Kiddey reports:
Over the years Doncaster has produced a string of boxing champions, including the famous postwar heavyweight Bruce Woodcock, world title contender Jon Jo Irwin in the 90s, and currently the McDonnell twins, World champ Jamie & British champ Gavin. And now there is another.
Tomorrow night at the Doncaster Dome, Jason Cunningham fights for the Commonwealth bantamweight crown. John Shires reports.
A manhunt is underway this evening in Tenerife after the stabbing of world champion boxer Kell Brook.
Kell from Sheffield, who won his title only last month, is said to be stable in hospital after being stabbed four times.
He apparently staggered bleeding into the street searching for help after being attacked early yesterday. Chris Kiddey reports.
Advertisement
Kell Brook is in a stable condition in hospital in Tenerife after an attack whilst on holiday with his family.
The IBF Welterweight champion was admitted to hospital in the early hours Thursday morning after suffering a serious stab wound to his left leg.
"I was out enjoying a night out before returning home to the UK when I was the victim of an unprovoked attack.

"I'm devastated right now after being on such a high having achieved my dream of becoming World Champion in Los Angeles last month.

"This is obviously a major setback but the thought of defending my title is what's keeping me positive right now.

"I want to thank everyone for their support and ask for privacy for myself and my family at this time. Make no mistake – I will be back."
– Kell Brook
Brook will spend the weekend in hospital and will return to Sheffield on Monday to begin his rehabilitation.
We were all glad to get out here and see Kell for ourselves. The important thing now is to get him home and after some rest begin physio on his injuries.

"His first defence was planned on December 6 which is now unrealistic but we fully expect Kell to be back in the ring early next year."
– Eddie Hearn, Kell Brook's promoter
Jason Cunningham could become the fourth boxer from Doncaster to secure a Commonwealth boxing title on Saturday night as he takes on fellow Yorkshireman Ross Burkinshaw after original opponent and champion Martin Ward was forced to withdraw with a chest infection.
To fully prepare for the biggest fight of his career Cunningham has moved in with trainer and manager Stefy Bull. He has been training at Bull's gym in Mexborough three times a day in the build up to the contest to ensure that he leaves nothing to chance.
Bull described him as the "real deal" and was firmly backing his man to come out on top come Saturday evening.
The fight will take place at the Doncaster Dome with Cunningham fighting in front of a home crowd. Facing Burkinshaw will be a significant step up in quality from what he has previously experienced. His opponent is in good form though, winning his last three fights, and is a former British title challenger.
Cunningham, who is unbeaten in his first 12 professional bouts since leaving the amateur circuit, was in a confident mood when talking to ITV Calendar.
He is positive about his chances, and says he will make history and become the fourth man from Doncaster to secure a Commonwealth title, following in the footsteps of Bruce Woodcock, Jon Jo Irwin and Jamie McDonnell.
The family of boxer Kell Brook say he "had a major operation that saved his life" after being stabbed four times in Tenerife.
Roy Brook wrote on Facebook:
Kell Brook got stabbed three times in his leg and once in the arm. He was critical, lost a lot of blood. Had a major operation that saved his life. The Brook family want to thank all the staff at Tenerife hospital for their great work. The operation was a success and Kell is awake and starting his recovery from this horrendous attack. We thank you all for your well wishes and support.
– Kell Brook's family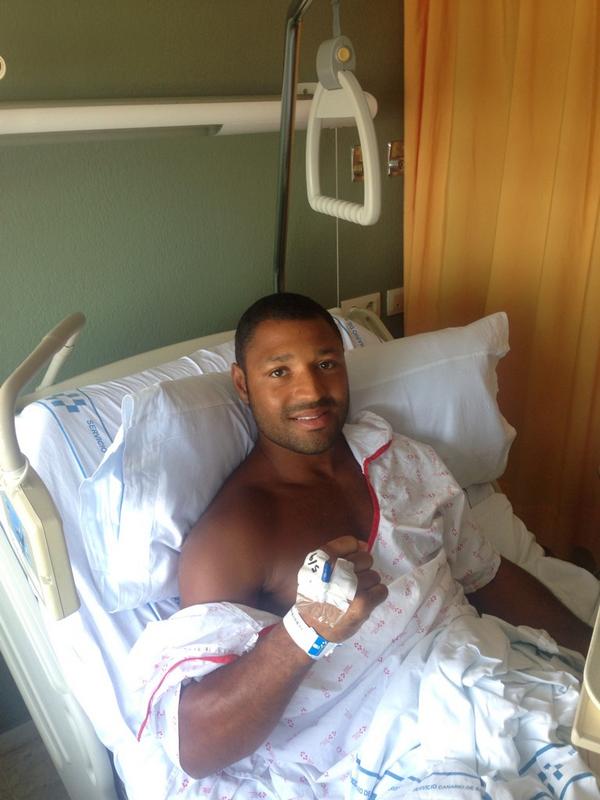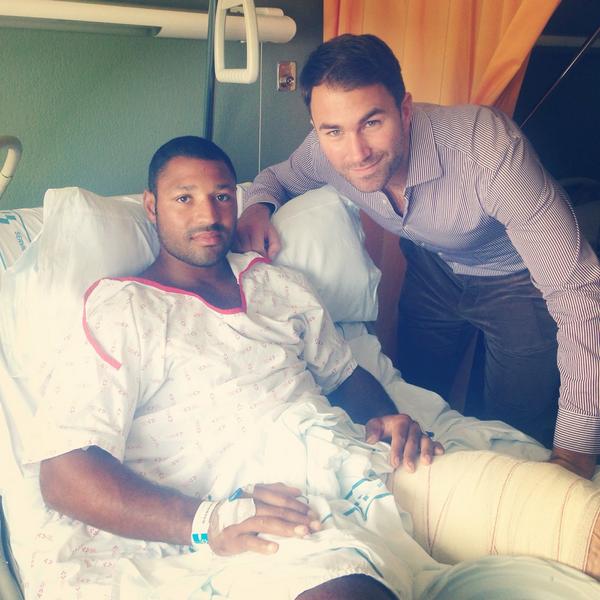 Load more updates