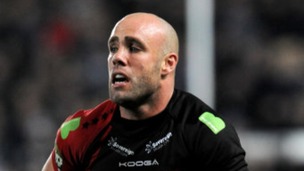 Bradford Bulls' Adrian Purtell has been given the all-clear to resume his career after a heart attack.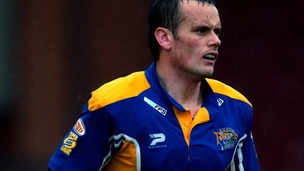 Francis Cummins says he is ready for new role as Bradford Bulls' coach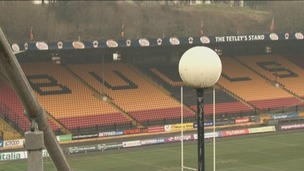 Bradford Bulls have been given the green light to continue in Super League but coach Mick Potter will not be part of the new-look club.
Live updates
Bradford Bulls Adrian Purtell makes his return
The Bradford Bulls player Adrian Purtell says he will mark his recovery from a heart attack by playing in the very same match which was the scene of his major health scare last year.
Today, ahead of the Rugby League showcase, the 28 year old has been reflecting on the past 12 months - returning to the hospital in Leeds where his life was saved. Tina Gelder reports.
New Super League licence for Bradford Bulls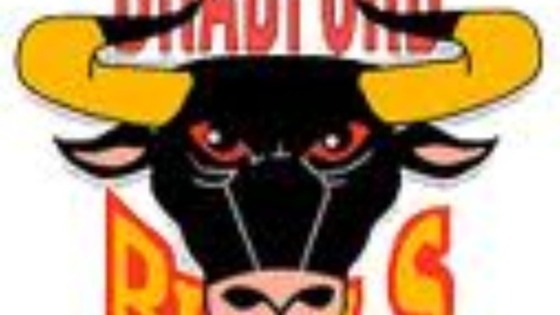 Bradford Bulls have been granted a new Super League licence for 2014. The Bulls were given only a 12 month provisional licence last September after being taken out of administration by local businessman Omar Khan and Bradford MP Gerry Sutcliffe.
They have now been put on the same footing as the other 13 Super League clubs whose current three year licences expire at the end of next season.
RFL's director of licensing and standards Blake Solly said: "Bradford have delivered good crowds with people paying full rate for their season tickets and the team are obviously performing very well on the pitch. "They're working very hard to make sure the club is a sustainable business."
Advertisement
Bulls player supports charity
Video: Adrian Purtell talks about his heart attack
Bulls player supports charity
Bradford Bulls player becomes Heart Research UK ambassador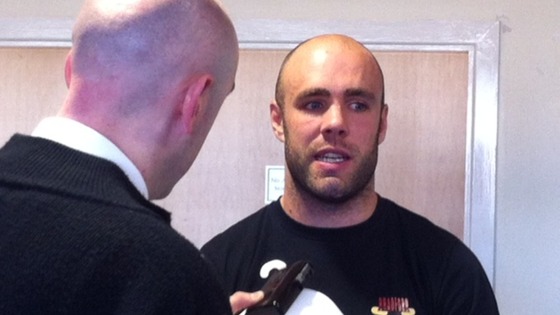 Adrian Purtell has been speaking to the media after becoming an ambassador for Heart Research UK less than a year after having a heart attack.**
The Bradford Bulls player became ill following a game against Leeds last May. He is currently in full training and will be back on the pitch in March.**
Little choice but to postpone rugby clash
Officials of Hul FC and the Rugby Football League claimed they had no alternative but to call off last night's Super League game with Bradford after motorway chaos left the home side short of players.
An accident on the M62 initially delayed the Bulls coach and despite having to detour on the A19 they were able to reach the ground half an hour before kick off.
But with nine Hull players, who were travelling from their homes in West Yorkshire, unable to make it to the ground before the latest allowed kick off time of 9.15, it was decided to move the game to a 3pm start on Sunday.
"The match had to be postponed. The reason is that there had been a serious collision on the M62. The accident involved an oil tanker that contained an unknown substance and that is why the police had to shut the M62. It did affect the Bradford team coach and they were stuck for over an hour. Unfortuntely we have nine players that live in West Yorkshire and they were travelling across. It was a number that affected whether we could field a team or not."
– James Clark, Spokesman for Hull FC
"We tried everything humanly possible but when players are struck unfortunately we couldn't accomodate that."
– Dave Asquith, RFL's match commissioner
"Fifteen years I have been involved with Bradford Bulls and I have never had to divert off the motorway on the way to a game. Fortunately we were before the A19 (exit and could divert). Realistically eight or nine of their players were not going to be here before 9.15pm which is the latest time the game could have kicked off. It's better for everybody concerned that the game is played on Sunday and we will travel across on Sunday morning.
– Stuart Duffy, Bradford football manager
Super League match postponed after M62 closure
Tonight's Super League match between Hull and the Bradford Bulls at the KC Stadium has been postponed following the closure of the M62.
The match will now be played at 3pm on Sunday after some of the Hull players were still attempting to arrive at the stadium after the scheduled kick-off.
The Bradford team coach had earlier been caught up in the congestion, caused by an over-turned tanker between junctions 34 and 35, but had arrived at the stadium with just 30 minutes to spare before the 8p kick-off.
Following the traffic chaos, which had also slowed Bradford fans heading east along the M62, the game was initially delayed until 9.15pm. But after further problems the Rugby Football League announced the game would be delayed until Sunday.
Advertisement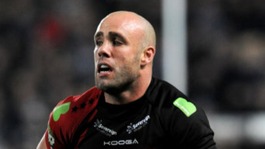 Bradford Bulls' Adrian Purtell has been given the all-clear to resume his career after a heart attack.
Read the full story
Calendar Sport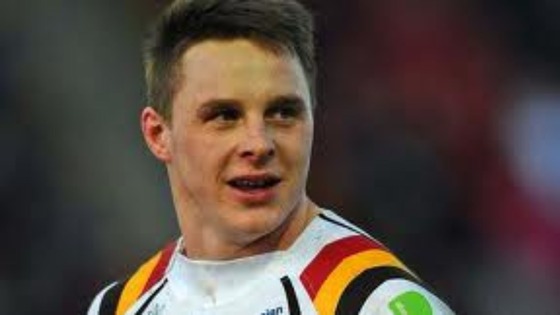 Bradford have given a new 12-month contract to injury-hit Cumbrian back-row forward James Donaldson. 21-year-old Donaldson, who missed virtually the whole of last season after rupturing his knee cruciate ligament in the second match, was out of contract and is relieved to land a new deal.
"It's like starting all over again now," he said. "I've done my knee twice but this is a clean slate. My body is feeling good and I can't wait to get back in training and try and put things right again.
"There was a few other options but there was nowhere else I wanted to be because I love Bradford."
Bulls coach Francis Cummins said: "I always wanted to keep James because he's got a great attitude and he's fought back from two big injuries. He loves the club, which is a huge thing for me, and has known nothing but Bradford since he was 15. Now he has finally put pen to paper I'm delighted."
New sponsorship deal for Bradford Bulls
The Bradford Bulls have today announced a major sponsorship deal with money-lending firm Provident Financial Group. The deal, which lasts 4 years, will net the Bulls £1.2 million and will see their stadium at Odsal renamed The Provident Stadium.
Players will wear the Provident logo on the team shirts from next season. It was announced today at a press conference by Bulls chief executive Gerry Sutcliffe, owner Omar Khan and Provident chief executive Peter Crook.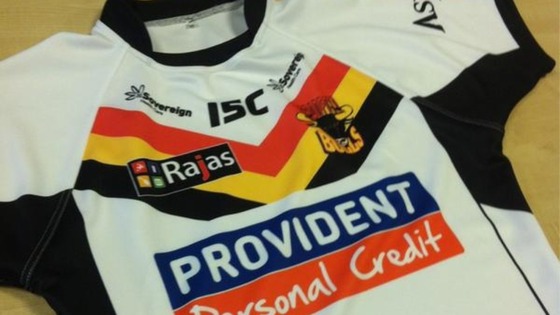 New signing for Bradford Bulls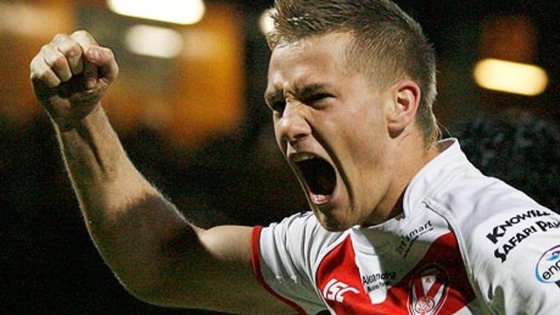 Bradford Bulls have completed the signing of St Helen's winger Jamie Foster. Foster, who is 22, has signed a one year contract with the Bulls after obtaining his release from St Helen's by mutual consent.
Whist at St Helen's Foster, who made his debut in 2010, made 50 appearances, scoring 32 tries and kicking 224 goals but spent the latter part of last season at Hull FC. Jamie Foster said of his move:
"I am really looking forward to joining the Bulls and working with Francis Cummins. I know I'm a good player and I know I can score tries and kick goals and I'm looking forward to getting my head down and producing the form that I know I'm capable of.
Bulls Coach Francis Cummins is delighted to have got his man:
"Jamie has got some great experience already for such a young man but he's also got to prove a few points here. I think he did that at Hull and he needs to kick on again now.
It will be hard for him as well, initially, to leave Saints after such a long time but he's got to take the next step in his career, as a lot of our players have had to do."
Load more updates
Back to top