One Direction fans might have to wait a little longer for Zayn Malik to launch his solo career after a spokesman for his producer Naughty Boy said the track that appeared online was actually recorded for the boyband's last album.
The song, called I Won't Mind, which features the star singing over an acoustic guitar, was put up online by Naughty Boy and led to claims Malik was about to release it as a solo single.
But a spokesman for the producer, who has also worked with acts including Emile Sande, said: "Naughty Boy and Zayn wrote and demoed the song as a contender for One Direction's album last year.
"They aren't furiously writing on his solo material or anything, there aren't plans in place for a big solo launch and this wasn't recorded in the last few days they were together.
"They are very good friends and Zayn is taking time out, including visiting Naughty Boy at his studio and hanging out together."
Glynis Kennedy from Bradford, who was the subject of a missing persons appeal earlier this evening has now been found safe and well.
Advertisement
A major search is taking place right now for a 71-year-old woman who has been missing from home in Bradford for six hours.
Police say they're very concerned for the safety of Glynis Kennedy who's vanished while out walking her golden retriever dog. Her disappearance is completely out of character.
She set off from her home in Deanwood Avenue in Allerton at half past four this afternoon and her normal route is around Chellow Dean Woods, quarry and reservoirs.
She was wearing a light blue fleece jacket, black Reebok tracksuit bottoms and grey and blue walking shoes. Mrs Kennedy was only supposed to be out for a short time. Detectives are asking for anyone who's seen Mrs Kennedy, or her dog which hasn't been found to contact them.
A man who fled to the other side of the world to escape justice is now in custody in West Yorkshire.
Steven Allison, 37, from Bradford failed to turn up at court in February last year when he was due to be sentenced for two sexual assaults.
Allison, formerly of New Street in Idle, was sentenced to 30 months in his absence.
The offences occurred against two women at licensed premises in Yeadon, Leeds in June 2013.
Enquiries made by Bradford District's Public Protection Unit and Interpol traced him to Australia, where he had been working on construction sites.
He was located in January this year and subsequently held in a detention centre. He was brought back to England today and is expected to attend court before being transferred to prison.
Police have arrested a man in connection with the murder of Clement Desmier.
They say another 19-year-old man who was arrested in January in connection with the murder remains on police-bail.
Mr Desmier, 68, also known as Butch was discovered at his home on Rowlestone Rise in Ravenscliffe with 70 separate injuries in August 2012.
For more on the story click here.
A music producer who tweeted Zayn Malik's first solo track last night has reportedly been working with the former One Direction star since January.
Naughty Boy tweeted a snap alongside Zayn at the beginning of the year. It has now led fans to speculate that the Bradford singer was planning to leave the boy band for some time.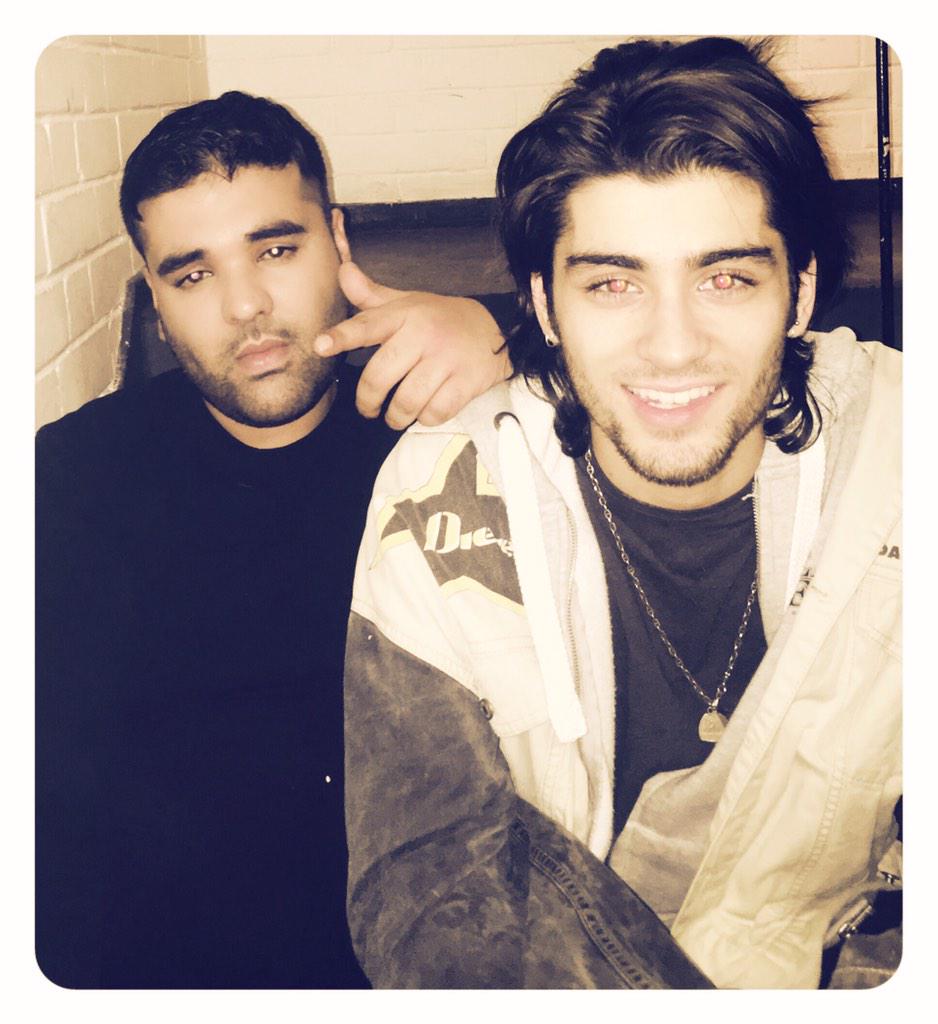 The producer, a close friend of Zayn, tweeted a link to the Bradford singer's first solo song last night:
Advertisement
Music producer Naughty Boy has apparently released ex-One Direction star Zayn Malik's first solo track.
Read the full story ›
Around 20 bosses at Bradford-based supermarket giants Morrisons are being axed by new chief executive David Potts in a second wave of cuts to the top tiers of management at the under-performing high street chain.
Last week Mr Potts announced he was disposing of the services of five directors on the 11-strong management team and now he is making cuts to the next tier down of manangers in a bid to make the business leaner to fight its discount rivals.
The Bradford and Bingley Bumbles have been received a government grant to help them build new disabled access ahead of the first mixed ability world tournament.
The event, which is set to include 12 teams from 10 different countries, will be hosted at the Bumbles ground ahead of he Rugby World Cup later this year.
MP for Shipley Phillip Davies and MP for Bradford South Gerry Sutcliffe have both helped secure the funding.
Scores of dog lovers joined a mass walk around City Park in Bradford this afternoon to try to tackle dog theft and promote micro-chipping.
They were lead around the park by Murphy and his owner Andy Smith, who were reunited last month, after 43,000 people joined a campaign to bring the husky home.
Murphy had been bundled into a car last December and was missing for three months, until he was found by the RSPCA in Manchester.
Load more updates