Bradford City boss Phil Parkinson says he hopes last night's victory over Leeds can kick start a successful season for his team.
The Bantams were beaten finalists in the same competition two seasons ago and went on to secure promotion from League Two.
Manager Phil Parkinson believes the victory against Leeds can be the platform for another successful season.
We went up against a very good Leeds side, there's no doubt about that. I've watched their games this season and they have some very good players.

One or two people made us favourites going into the game but it was always going to be tough against higher opposition, and we handled ourselves very well.

We've got some very good players here and I'm glad that they were able to sample the sort of atmosphere those fans can generate here when we play in the manner that we did. I was delighted for everyone.
– Phil Parkinson, Bradford manager
New fears around childhood obesity have been raised as school uniform shops reveal they are now having to tailor-make clothes to fit larger children.
Figures from Public Health England show almost a quarter of pupils starting primary school in Leeds, Barnsley and Wakefield are now overweight or obese.
Over a third will be overweight by the time they leave primary school.
Brad Robertson from Rawcliffes Schoolwear says they are often asked for larger sizes:
Advertisement
The new bishops of Huddersfield and Bradford have been announced for the Diocese of West Yorkshire and the Dales.
The Diocese was only created last Easter and is one of the biggest in the country.
It will be the first time Huddersfield has had its own bishop, as Victoria Whittam reports:
Thousands of festival goers are expected to travel to the Bradford Council-run festival in Myrtle Park in Bingley.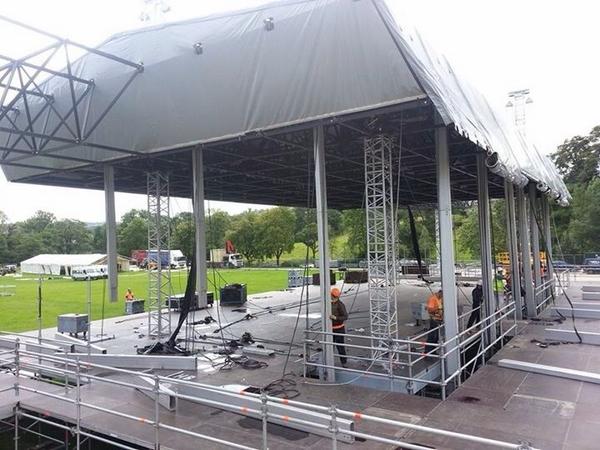 Festival fans will be able to travel to Bingley with trains coming from Leeds, Bradford, Skipton, Lancaster and Morecambe. There will also be buses from Bradford, Leeds and Keighley.
The organisers have also laid on a regular Park and Ride service to ferry drivers from the car park at UKAR (the former Bradford and Bingley offices) in Crossflatts to the town centre venue.
The council has written to local residents and issued parking permits where appropriate. Main Street in the centre of Bingley will be closed for a short period of time to allow festival goers to leave the site safely.
Two area bishops for the newly created diocese of West Yorkshire and the Dales have been announced.
The Revd Dr Toby Howarth, currently Secretary for Inter Religious Affairs to the Archbishop of Canterbury and National Inter Religious Affairs Adviser for the Church of England will be the Bishop of Bradford.
The Revd Dr Jonathan Gibbs, currently Rector of Heswall in the Diocese of Chester, will be the first ever Bishop of Huddersfield.
They were introduced in their new roles by the Rt Revd Bishop of Leeds Nick Baines at Leeds station today.
I am looking forward to working with the other members of the Diocesan team to build up the life of our churches both numerically and spiritually and to contributing to the life of the rich and diverse community in West Yorkshire
– Revd Jonathan Gibbs
It is a great joy to have been appointed as the new Area Bishop of Bradford. The role has no shortage of opportunities and challenges. I am very much looking forward to working with clergy, congregations and ecumenical partners in the diversity of the city itself, the surrounding towns and rural areas. I am also looking forward to engaging with the communities of which our churches are a part, and building relationships with those involved in the range of civic, statutory and community organisations which make up this vibrant metropolitan district.
– Revd Toby Howarth
Leeds railway station will be the unusual venue for the unveiling of the new Bishop of Bradford and the first ever Bishop of Huddersfield this morning. They will then catch the train to their diocese for civic receptions.
Advertisement
People in Bradford will be asked from today to give their feedback on controversial plans for the city's new swimming pools. Bingley and Queensbury pools face being shut to make way for the new facilities. Thousands of names have already been gathered on petitions to save them.
Jim Butters from West Yorkshire Fire and Rescue has been talking to Calendar about efforts to secure the safety of a mill building in Bradford after a massive fire.
More than 80 firefighters have been tackling the blaze at the building on Mill Lane since this morning.
Firefighters are continuing to battle a massive fire at an industrial mill in Bradford.
Around 11 fire appliances were called out earlier today to the building on Mill Lane, which is closed at its junctions with Hall Lane, Nelson Street, Manchester Road , Prospect Road and Caledonia Street, as the blaze is being brought under control.
The flames and smoke are not believed to be harmful and residents are being reassured that they can go about their daily business.
West Yorkshire Police are assisting the fire service.
"This is a big fire and people in the area will see smoke but there is no reason to be alarmed and there is no threat to residents. Emergency services are currently dealing with the situation and we are doing everything we can to minimise any disruption."
Chief Inspector Daniel Greenwood.
Load more updates