Rugby League World Cup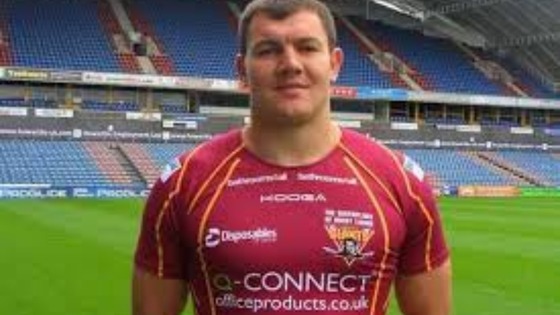 Brett Ferres is relieved he did not go ahead with plans to book a family holiday in November as he prepares to make his second England appearance on his home ground.
The Huddersfield Giants second rower was forced to cancel one holiday earlier this year after he was called into England coach Steve McNamara's squad for the mid-season clash with the Exiles.
Ferres was tempted to take his family away at the end of the domestic season but held off just in case he got the call for the World Cup, which duly came for him to make his England debut last Saturday against Australia and he looks certain to keep his spot for Saturday's game with Ireland.
"Luckily I didn't book one this time. I was fortunate to be in the right place at the right time this time," said 27-year-old Ferres.
The former Bradford, Wakefield and Castleford player was well down the pecking order at the start of the year, missing out on a place in McNamara's elite training squad, and his World Cup hopes looked to have been dashed when he was left out of the 24-man squad at the start of the month.
But McNamara asked Ferres to go on the training camp in South Africa and act as first reserve in case of injury and, although he did not think twice, he admits it was an awkward situation.
"I wasn't wishing for anybody to get hurt. We're all striving for the same goal. I was no different, even though I wasn't part of the squad as such, " he said.
"It was difficult, being so close and yet so far away. I think the ruling has changed and you can change the squad throughout the World Cup.
"I was there as a bit of a safety net and I saw it as an opportunity to remain in the frame and to get some valuable training. It was a bit of perseverance and a case of working hard and keeping my head down and it paid off."