Police are appealing for witnesses after a pedal cyclist died in a crash in Brighouse yesterday afternoon.
The collision happened in the afternoon on Elland Road and involved a black Citroen C5 and a bicycle.
The cyclist, who is yet to be formally identified but believed to be a 55-year-old man, suffered serious injuries and was pronounced dead a short time later.
A 57-year-old man, from Brighouse, was arrested at the scene on suspicion of causing death by dangerous driving. He has been released on bail pending further enquiries.
The A6025 Elland Road is closed both ways due to serious accident and accident investigation work between A643 Halifax Road and Ashday Lane.
The accident occurred near Brookfoot. Police expect the road to remain closed into the evening.
Advertisement
There are severe delays and a lane is blocked on M62 eastbound between J24, A629 (Ainley Top) & J25, A644 (Brighouse), because of an accident involving a lorry.
All trains to and from Brighouse are running at reduced speed after a vehicle crashed into a bridge.
More to follow.
The manager of Brighouse under 13s football team has tweeted his anger over having to clear the St Andrew's pitch of 51 piles of dog dirt before the boys could kick off.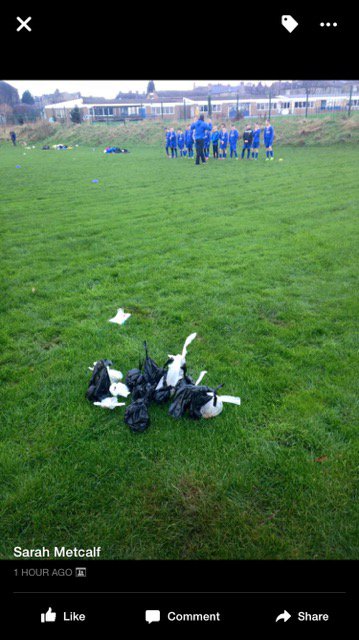 One lane is blocked on M62 eastbound at J25 Brighouse due to an accident.
Advertisement
One lane is closed and there is queueing traffic due to an accident on M62 Eastbound at J25 - A644 (Brighouse).
The delays are traffic travelling from Manchester towards Leeds.
One lane is closed on M62 Westbound between J25 A644 (Brighouse) and J24 A629 (Ainley Top) due to a broken down vehicle.
Up to 150 golfers are teeing off this afternoon to raise money for Danny Jones fund.
The widow of tragic Keighley Cougars star, Lizzie Jones, is also expected to make an appearance at Crow News Park golf course in Brighouse.
Rugby league clubs are putting together teams to participate in the tournament.
Twenty-nine-year-old Jones died of a rare heart condition after collapsing while playing for the Cougars in London in early May.
Police investigating a sex attack in Brighouse have this afternoon arrested a 48-year-old local man.
He remains in police custody this evening.
Load more updates