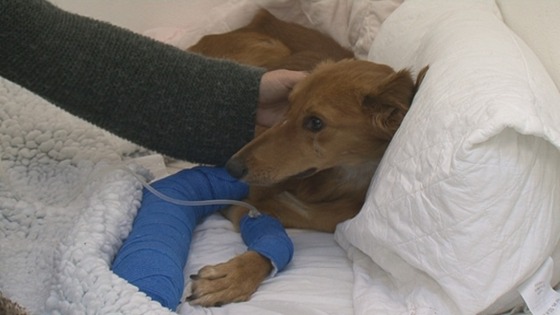 A dog from Grassington, North Yorkshire, has been shortlisted in the PDSA Pet Survivor Awards 2013 - a national competition to find the nation's most incredible pet survival story.
Originally nicknamed 'Wufra' but now called Will due to his incredible will to live, this courageous, Saluki/Lurcher cross, was nominated for the competition by his new owners, Brian and Helen Coates.
The couple took the three-year-old pooch on after he was saved from certain death on Buckden Pike, where he somehow survived for at least three weeks with no food or water and a broken leg.
A dog named Rex from Brough in East Yorkshire has also been shortlisted for the award after he survived being hit by a train and thrown across tracks.