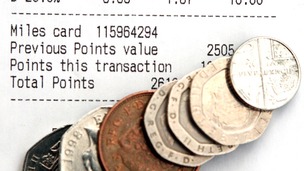 Helen Hardwick from Gomersal reacts to the Budget 2013.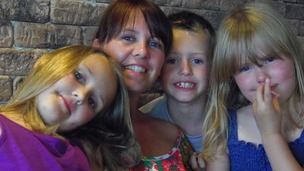 Helen Hardwick from Gomersal has three children, a dog and a rabbit so every penny counts. Is she worried about the budget?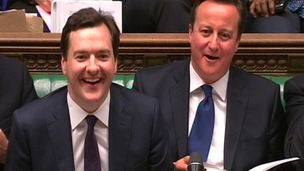 Labour labelled it "a budget for millionaires" but what will 2013 have in store for us when it comes to the Budget?
Live updates
A controversial suggestion to cut the first three days of sick pay for Calderdale council workers will not go ahead after a heated five hour meeting last night.
The idea was put forward in an alternative budget by Convervatives and Lib Dems, united against the ruling Labour party.
**But despite Labour winning the argument over sick pay, a tightly won vote saw most of the coalition's amendments accepted, such as a council tax freeze, a reversal of newly-imposed parking charges and a higher price of £30 for a new wheelie bin.
Council tax and rents to rise in Leeds
Council tax in Leeds is to go up for the first time in three years, rising by almost 2%, while council rents will also rise by nearly six per cent.
Another 200 jobs are to go at Leeds City Council - on top of 1800 already lost.
The Labour run authority says there are now increasing signs of a north/south divide when it comes to spending cuts.
But on a visit to Yorkshire today, the chancellor George Osbourne insisted the north is benefitting from Government policy.
Chris Kiddey has more:
Advertisement
How the budget affects you
Bradford East MP David Ward has been giving us his thoughts on today's budget.
How the budget affects you
Brigg and Goole MP Andrew Percy has been giving his thoughts on today's budget.
How the budget affects you
Our Political Correspondent Ben Erlam has spent the day in Westminster to gauge reaction to the budget from some of our MPs who were there when the Chancellor was on his feet.
How the budget affects you
National
Chartered accountants Blick Rothenberg produced this table to show how tax-free income thresholds will change after today's Budget.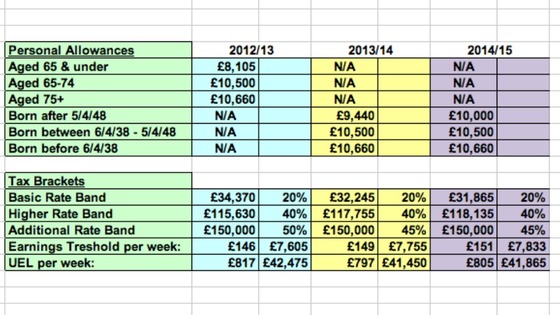 Under 65s can earn their first £10,000 tax-free by the start of the 2014 tax year.
By that point, people earning over £31,865 will enter the 40% higher rate tax band.
Advertisement
How the budget affects you
The decision to cancel the fuel duty increase due in September has been welcomed by the MP for Thirsk, Malton and Filey.
This news will be welcomed by many living in Thirsk, Malton and Filey. Obviously, I am disappointed that the Chancellor has not agreed to a rural fuel duty rebate for certain areas of North Yorkshire. Measures in the budget that will help hard working families include future childcare vouchers for working parents or single parents, help with mortgages for new homes, the reduction of tax on new jobs in small companies, as well as the commitment to raise personal allowances so no-one will pay income tax for the first £10,000.
These measures show that the Government is trying to help all with aspirations who are trying to do their best for their families.
– Anne McIntosh MP for Thirsk, Malton and Filey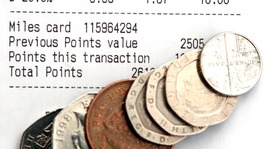 How the budget affects you
South Yorkshire MP and former pubs minister John Healey has also welcomed news that the price of pint is coming down. Mr Healey asked the Chancellor to do just that on Budget Day 2012, in a bid to stop pub closures and falling beer sales.
The beer-loving MP repeated his calls earlier this month in joining a campaign calling for a freeze in beer duty organised by the British Beer & Pub Association, CAMRA (Campaign for Real Ale) and SIBA (Society of Independent Brewers). He said today:
The beer and pub industry is worth millions to the local economy, and people rightly value their local as the hub of their community. I want this to be the first step the Government take towards recognising this and giving a lot more support to pubs.
– John Healey MP for Wentworth and Dearne
How the budget affects you
National
Load more updates
Back to top