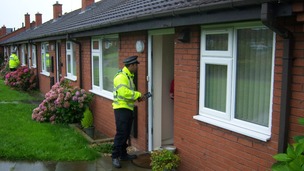 Police in South Yorkshire have arrested 30 people in a single day of action tackling burglary.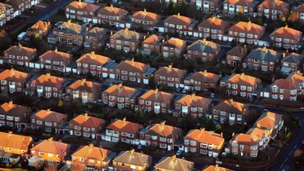 Police in South Yorkshire are tackling burglary as they aim to cut the crime rate.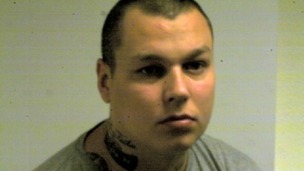 Police are searching for a violent burglar who beat a man with a baseball bat in his own home.
Live updates
16-year-old arrested on suspicion of burglary
A 16-year-old boy from Kimberworth has been arrested on suspicion of burglary , after police were called at 3am on 14 May, to reports of a burglary at a property in Kimberworth Park, Rotherham, the home of a 78-year-old man.
Officers attended the scene of the alleged burglary and disturbed the two suspects. They were chased on foot for some time before one boy was caught by the officers and the other suspect ran off.
Appeal after series of burglaries in East Yorkshire
Police in East Yorkshire are appealing for witnesses after a series of burglaries across the area over recent days.
The first burglary took place on April 15 at a house in The Orchard, Leven. The burglar reached through the letterbox and removed the key.
The occupants, who were at home and asleep, woke and disturbed the burglar. The house keys were taken.
The second burglary took place on the same day at a house on Rectory Lane in Preston.
Again the occupants were at home and the burglar stole a set of keys.
A semi detached house was then targeted on April 16 on Sherwood Drive on the outskirts of Hull.
Finally, on April 17 a burglary took place on Buttfield Road in Howden. An Audi Q7 was stolen.
Anyone with information should contact 101 or call Crimestoppers on 0800 555 111.
Advertisement
Police go online to help protect homes
West Yorkshire Police are going online later today to answer your questions about burglary. The web chat is part of an effort to improve home security.
Burglar jailed after posing for pictures with stolen car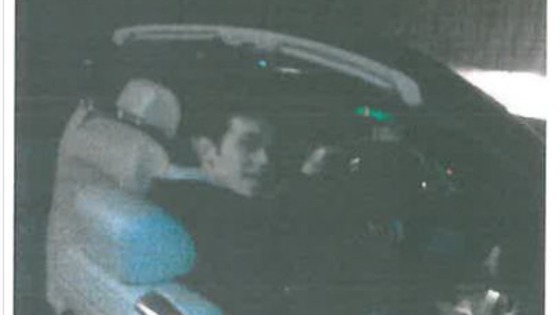 This was the picture which landed Ashley Jordan a two year jail sentence.
After taking part in a burglary in which a gang stole £26,000 of cars and valuables at a house in Barwick-in-Elmet, Leeds, the 22-year-old posed for a picture at the wheel of the stolen Saab.
He kept the incriminating photo on a memory stick which he tried to flush down the toilet when police raided his home.
Jordan wept in the dock at Leeds Crown Court as he was jailed for two years.
Man threatened with knife during burglary in Maltby
Police are appealing for information after a burglary in South Yorkshire.
At around 12.10am on Sunday, it is believed a 27-year-old man, who was alone at home, was threatened with a knife when two unknown men entered his garage.
It is reported they led the man into his house, in Maltby, and took him upstairs, where he was allegedly tied up. The two men then searched his house, reportedly stealing his wallet and blue Subaru Impreza.
The 27-year-old man was not injured.
The suspects are described as being white men in their mid-20s to early 30s, of average build. One man is believed to have been wearing a dark shell suit top with the hood up, with a scarf covering his face. The other man is believed to have been wearing a grey tracksuit.
Elderly resident burgled in Northallerton
Northallerton police are appealing for information after a "distraction" burglary in the town.
At around 11.30am on Saturday, at a house in Priory Close, a thief entered an elderly resident's home and introduced himself as "Mary's cousin" before asking to use the toilet and for a cup of coffee.
When the homeowner returned from the kitchen the man had left. The victim realised a wallet and purse containing around £120 were missing.
The suspect is described as white, in his twenties. He is around 6ft tall. At the time he was wearing a light blue anorak, tracksuit bottoms and gloves.
Anyone who can help with this enquiry is asked to contact Northallerton police on 101.
Advertisement
Coral Racing burglary in Boston
Police are appealing for witnesses and information following a burglary that took place at Coral Racing, West Street in Boston on Saturday 27th October.
The offender broke into the property by smashing the glass from the front door between 4am and 5.20am. The offender managed to steal the till and left the area.
Anyone with any information should contact DC 1019 Wilson on 101, extension 2234. Alternatively, contact Crimestoppers anonymously on 0800 555 111.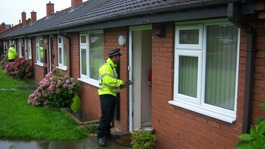 Police in South Yorkshire have arrested 30 people in a single day of action tackling burglary.
Read the full story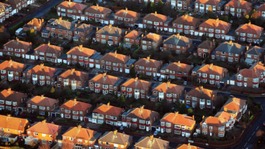 Police in South Yorkshire are tackling burglary as they aim to cut the crime rate.
Read the full story
There is concern about crime after a burglary and and attempted burglary in Gildersome.
Between 11am and 2.30pm on 10 August a house on Springbank Road was broken into with electrical items and jewellery stolen. On the same day an attempted burglary took place at a house on nearby Spring Avenue.
Detectives want to speak with anyone who may have seen any suspicious activity.
Load more updates
Back to top