Live updates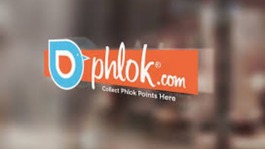 Businesses in Wetherby are hoping to benefit from a mobile phone app designed to boost trade for local businesses
Read the full story
GMB members working for Ardagh Glass in Doncaster have voted by over 90 per cent to take industrial action after rejecting the company's pay offer.
The pay offer has been rejected by four company sites at Doncaster, Irvine, Knottingley and Barnsley. Talks with the company are continuing.
"This is an extremely strong mandate from GMB members and sends a very clear message to the company that they will not accept inadequate pay offers and a drop in their living standards.

"GMB members have made sacrifices to assist the company in difficult times and deserve a fair share and reward in successful years. They have played an integral role in delivering huge pre-tax profits of £65 million for Ardagh Glass UK.
"This is an overwhelming result and I would urge the company to accept the GMB's offer to reopen discussions without any pre-conditions and enter into meaningful negotiations to resolve this dispute."
– Bob McNeill, GMB Organiser
Advertisement
How the budget affects you
National
We applaud this budget. The Chancellor has stuck to his guns and held his nerve - which is exactly what we wanted to see. Deficit reduction is not an optional policy, it is an absolute necessity, and he is right to reject the siren calls to abandon it.

Businesses will be glad that George Osborne has also continued the downward pressure on Corporation Tax. Britain must become the most competitive place to do business, and lower taxes will attract welcome investment from abroad.
– Institute of Directors
How the budget affects you
National
The Federation of Small Businesses (FSB) said Chancellor George Osborne has "pulled out all the stops" with a "wide-ranging package" of measures to support small businesses.
National chairman of the FSB John Walker said, "The housing initiative will help reinvigorate the construction sector in which many of our members operate".
"National Insurance cut goes beyond what we were asking for and we are pleased to see the scrapping of the 3p fuel duty due in September", he added.
How the budget affects you
National
New Employment Allowance will take the first £2,000 off the employer National Insurance bill of every company in the country
Around 450,000 small businesses - one third of all employers - will pay no employer National Insurance at all after introduction of Employment Allowance in April next year
Small firms will be given help through Government procurement budgets, growth vouchers and controls on regulators' charges
The Capital Gains Tax holiday will be extended
Corporation tax to be reduced by a further 1% to 20% in April 2015
Small company and main rates of corporation tax merged at 20p
How the budget affects you
National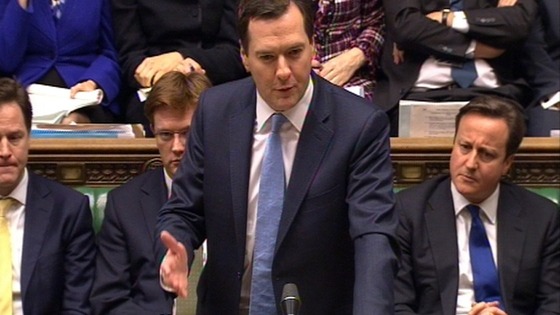 Corporation tax will go down to 20p by 2015 - that will be very welcomed.
It is not entirely unexpected but it will be popular with business. It does not sound like there will be any action on business rates though.
Remember that businesses pay more than twice as much in other taxes than they do in corporation tax.
The problem is that Infrastructure money, childcare support and corporation tax are all measures coming in after 2015. Those clamouring for action now will not be happy.
Advertisement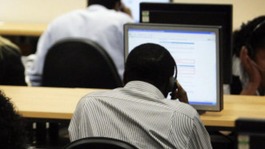 Help is being offered to people wanting to set up a new business in Barnsley and Rotherham.
Read the full story
Bradford is trying to attract businesses north.
A £35m initiative to create up to 2,800 jobs in the city centre was unveiled in the city earlier this month as part of the City Centre Growth Zone plans.
Businesses and developers are heading to London as part of the project. Council leader Coun David Green will welcome guests to the launch and Chief Executive Tony Reeves will outline how Bradford Council and the private sector hope to stimulate growth in the city centre.
Other speakers will be Dalton Phillips, chief executive of Bradford based Morrrison Supermarkets and Peter Miller, Westfield's chief operating officer.
This funding is going to help revive and revitalise Bradford city centre and hopefully create up to 2,800 jobs over the next three to five years.

We want to hear from businesses in key sectors including financial, legal, leisure and retail, independent commercial operators, small scale advanced manufacturers, green technologies and creative and digital firms. Eligible businesses will receive a rate rebate to help them create new enterprises and jobs.

By going to London we are getting our message out far and wide to people to come and invest in Bradford.
– Cllr David Green, Bradford Council leader
Bradford is England's fourth largest metropolitan district, with a youthful and fast growing population of more than half a million.

We are a University city with a highly rated management school and an excellent skilled labour pool.

Our £35 million growth zone, jointly funded by Bradford Council and the Government can offer business rate rebates, superfast broadband and free wi-fi, planning and skills support from the Council and the benefits of being part of Leeds City Region.
– Tony Reeves, Bradford Council Chief Executive
Bradford is currently an untapped retailer opportunity and following the completion of the shopping centre will have a total weighted spend potential of almost £1billion. There are over 6.2million people within one hour's drive of Bradford and it is the fourth largest metropolitan district in England.

Public investment in the last two years has totalled more than £30m and this has been complimented by private sector investment of more than £65m. It is anticipated that this will be enhanced by a further £260m investment through the Westfield Broadway retail scheme expected to start next year.
– Peter Miller, Chief Operating Officer, Westfield
Back to top