After the Conservatives win in the Newark by-election, Labour candidate Michael Payne has revealed he will push Robert Jenrick all the way "to the General Election."
Robert Jenrick, the Conservative candidate, won the Newark by-election with Ukip coming in second and Labour in third.
Speaking this morning, Labour's candidate spoke of how proud he was of his party's campaign during the by-election.
He said: "While this was always going to be a tough by-election, I am extremely proud of the campaign that Labour has fought.
"In the months ahead, I'll continue campaigning on those issues and holding Robert Jenrick to account right the way through to the General Election."
The Conservatives will be tremendously relieved that their tightly organised battle plan worked in Newark.
Read the full story ›
Advertisement
The Conservative's Robert Jenrick has won the Newark by-election with a majority of over 7,000.
Other candidates scored the following votes:
Nick the Flying Brick (The Official Monster Raving Loony Party) - 168
Andy Hayes (Independent) - 117
David Bishop (Bus-Pass Elvis Party) - 87
Dick Rogers (Stop Commercial Banks Owning Britain's Money) - 64
Lee Woods (Patriotic Socialist Party) - 18
The Conservative Party has held the Newark seat vacated by Patrick Mercer.
Robert Jenrick has taken the seat with 17,431 votes.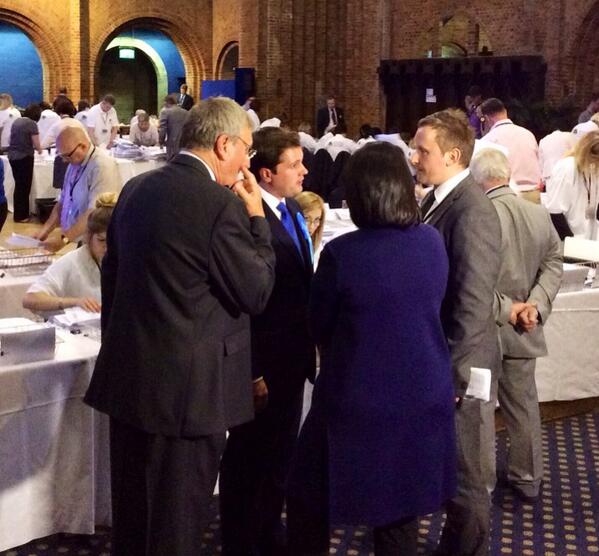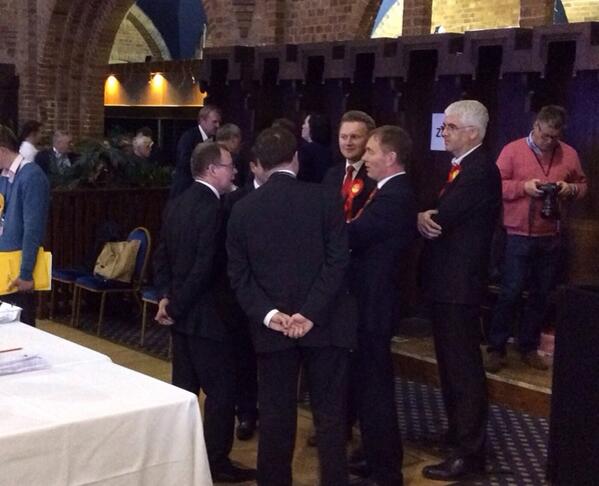 Advertisement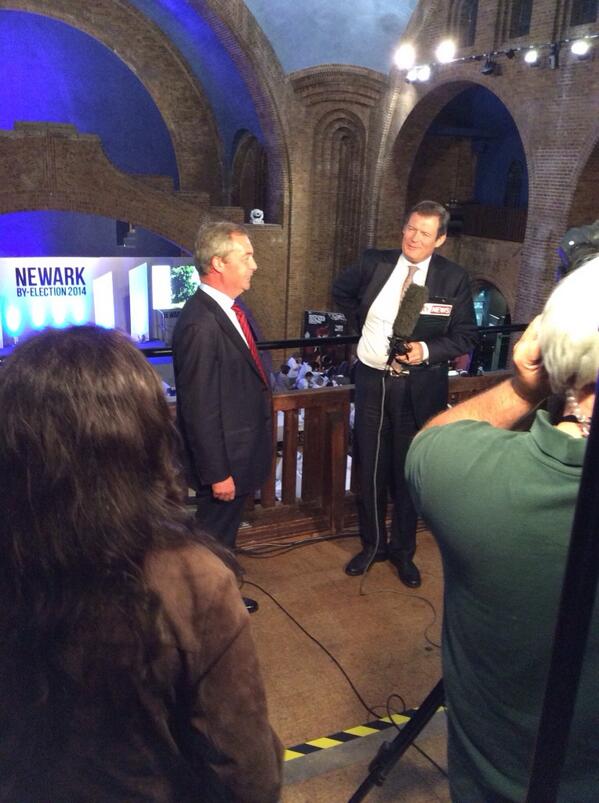 Farage: "I think the Conservatives are going to win" #Newark
Turnout higher than expected in #Newark so declaration not expected now until after 2am
Party sources suggesting Cons 37%, Ukip 33%, Labour 18%, Lib Dems 2% in Newark.
Load more updates