The entry slip round at Junction 31, on the M62 westbound is closed due to an accident .
It is affecting traffic leaving the interchange at Normanton Industrial Estate towards Leeds.
Castleford star Justin Carney is to join Salford Devils on a season-long loan deal, it has been announced.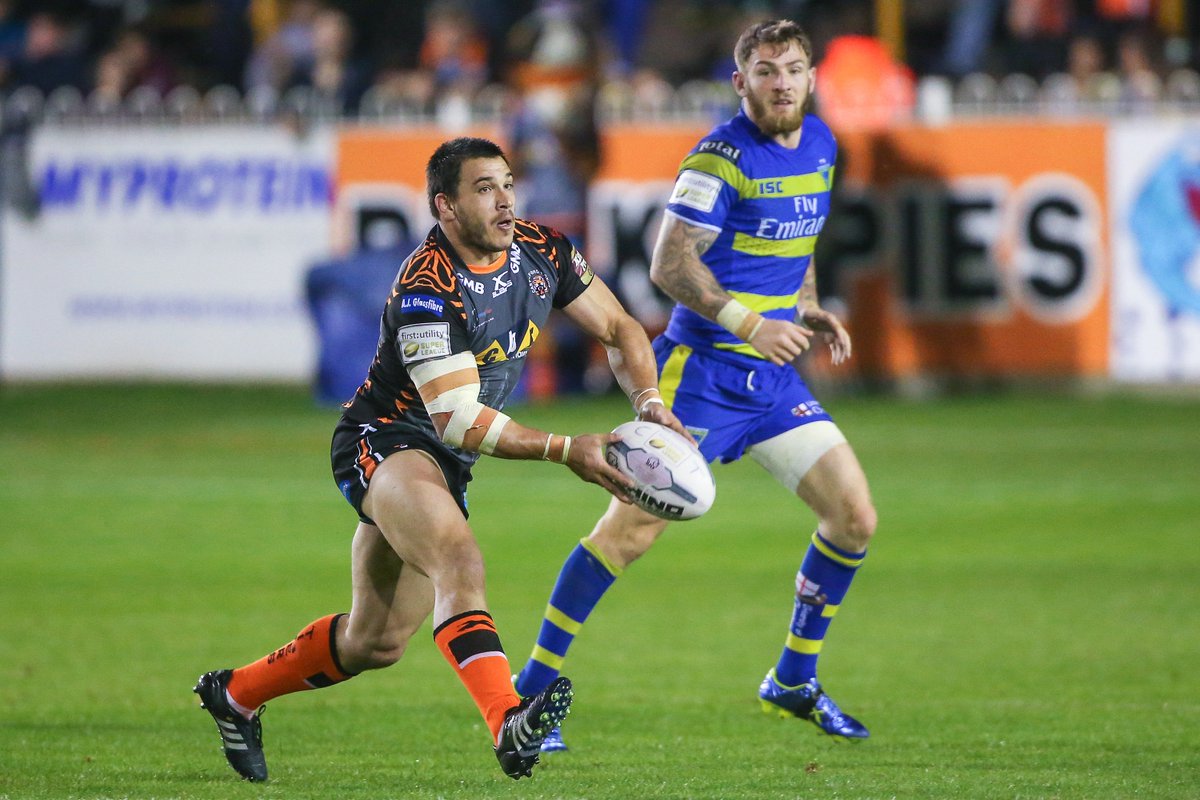 Australia-born Carney scored 63 tries in 62 games since joining the Tigers at the start of 2013, including 18 in Super League last season.
He was suspended towards the end of the campaign for a breach of club discipline.
Advertisement
West Yorkshire MP Yvette Cooper has officially launched her campaign to become the next leader of the Labour Party.
The wife of the ex-shadow Chancellor Ed Balls, who lost his seat earlier this month, Ms Cooper is urging Labour members not to become mired in internal disputes of the past about why labour did so badly at the General Election.
She is one of three female candidates for the job, but the bookies' favourite is the Shadow Health Secretary Andy Burnham.
Shadow home secretary Yvette Cooper has announced she is standing for the Labour leadership.
The Normanton, Pontefract and Castleford MP joins the race alongside Chuka Umunna, Liz Kendall and Andy Burnham, who also announced his candidacy today.
Under the timetable set out by the NEC, the formal election period will open on Friday.
The Parliamentary Labour Party will stage hustings for the leadership contenders on June 8 and for deputy leadership contenders on June 9, when nominations for both posts open.
Nominations for leader will close at midday on June 15 and for deputy leader at noon on June 17. Ballot papers will be sent out by post on August 14 and polling will close at noon on September 10.
Labour's Yvette Cooper holds her seat of Normanton, Pontefract and Castleford.
Police have released CCTV images of a man they want to trace in connection with a sexual assault on a woman in a Leeds pub.
The 20-year-old victim was targeted in The Griffin public house, in Boar Lane, at about 7.45pm on Saturday, March 14.
The man was described as white, aged in his early forties, about 5ft 10ins tall and of average build. He was wearing jeans and blue jacket.
The suspect was among a group of men socialising at the pub. It has been suggested they could have been from the Wakefield, Castleford or Pontefract area.
– Detective Constable Lee Thimm
Advertisement
Police have issued CCTV stills of men they want to speak to in connection with an incident of affray at the Xscape leisure park in Castleford.
The incident took place between 6.30pm and 6.35pm on Sunday after an argument broke out among a group of about 30 men who began fighting inside and then outside a pub.
One man received a head wound which was not life threatening but which needed hospital treatment.
Police say the fight ended after a few minutes after the crowd dispersed following the intervention of security staff.
A 31-year-old Normanton man was arrested on suspicion of affray in connection with the incident and bailed pending ongoing enquiries.
Police in Castleford are appealing for witnesses after a 19-year-old woman suffered facial injuries following an alleged assault.
The incident occurred at the Winter Seam Bar at the Xscape complex around in the early hours of Sunday morning.
The victim was allegedly struck in the face and kicked while she was on the floor. Her injuries required hospital treatment.
A cancer survivor has been given the chance to start a family - with her best friend acting as a surrogate mum.
Victoria Eames' thought her dreams of becoming a parent were over after doctors performed a lifesaving operation - removing her womb. But, before being asked - friend Jenah stepped in and agreed to carry her child.
Matt Price reports from Castleford on the pair's true test of friendship.
A cancer survivor who feared she would never have children after surgery for cervical cancer has been given the chance to start a family thanks to her best friend.
Victoria Eames always dreamed of becoming a mum, but had to have her womb removed to stop the cancer spreading.
Best friend Jenah came forward and said she would act as a surrogate for Victoria and her partner James.
Victoria was given the all-clear by doctors and will have check-ups every three months. Doctors have asked the friends to for wait for a year before trying for the baby so they can check the cancer has not returned.
"My world fell apart - I wanted the fairy tale. I have an amazing partner and it was the next step. When I found out I couldn't have children I apologised to him. It was hard."
– Victoria Eames
Load more updates