Castleford have completed their new-look squad for 2015 with the signing of London Broncos duo Scott Moore and Mike McMeeken.
Former St Helens and England hooker Moore, 26, and Hampshire-born second rower McMeeken, 20, will join their Broncos team-mates Denny Solomona and Matt Cook at the Tigers in 2015 after signing two-year deals.
Moore, who had a loan spell at Castleford in 2008 and has also played for Widnes, Huddersfield and North Queensland Cowboys, will be a straight replacement for Daryl Clark, who is joining Warrington at the end of the season.
Scott Moore will be a crucial addition to our squad for next year. I am confident he will along with Adam Milner give us creative options at hooker and his experience will be invaluable. He was an international squad player not too long ago. He is creative and tough with good leadership qualities and he will be a big part of our pack for next season.
– Daryl Powell, Castleford Tigers coach
Mike McMeeken is a big robust back rower who I am confident has a big future in the game. He is also very young with a great desire to be successful which are both key qualities. He was very good against us in both games this season with his strong ball running and offload game.
– Daryl Powell, Castleford Tigers coach
Castleford have also signed Bradford scrum-half Luke Gale and Melbourne Storm pair Junior Moors and Ben Roberts, with Craig Huby and Jamie Ellis leaving the club, along with Clark, Weller Hauraki, Lee Gilmour and Dan Fleming, whose moves were announced earlier in the year.
Huddersfield announced the signing of Tigers' long-serving prop forward Huby on Thursday morning and are also expected to recruit hooker or half-back Ellis.
Craig has been a huge servant to the Tigers for over a decade and while I am disappointed he has decided to leave I understand his reasons for looking for a new challenge. As a club we did all we could to persuade Craig to stay including a long-term contract offer. I know Craig will continue to perform superbly for the remainder of the season as he has done throughout his time at the club.
– Daryl Powell, Castleford Tigers coach
Meanwhile, Castleford have also given contract extensions to home-grown winger James Clare and Australian forward Grant Millington.
Clare's new deal will keep him at the club to the end of 2016 with an option for a further two years while Millington is now contracted to the end of 2018.
Advertisement
West Yorkshire Police would like to advise people only to travel if it is an emergency tonight. The Police and... http://t.co/67MqB6B4EZ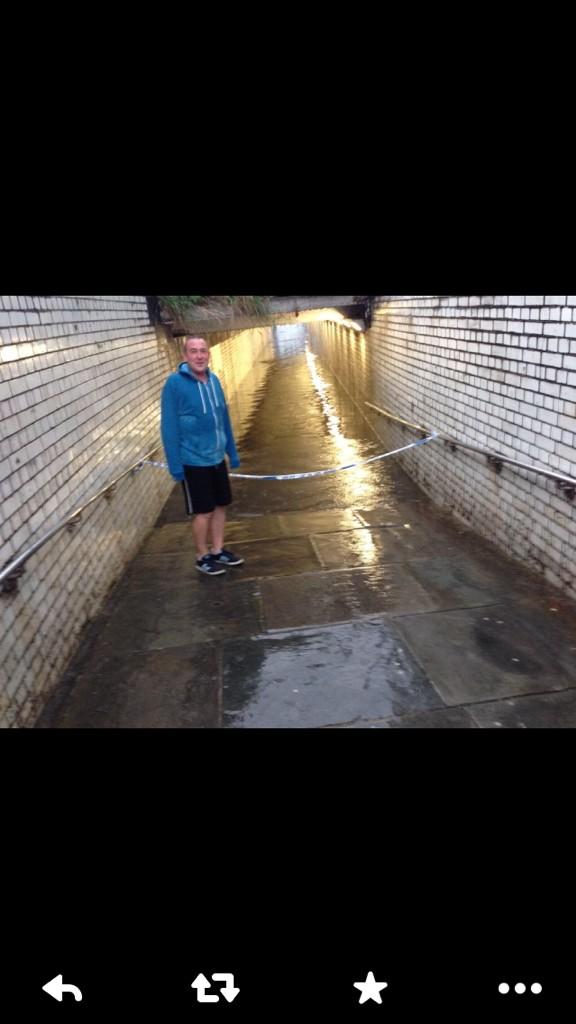 Warehouse staff at Argos in Castleford will join colleagues from across the country in a week-long strike over terms and conditions which the unions claim will mean increased weekend working, adversely impacting on family life.
The walkout by about 1,000 warehouse staff will affect the twice-yearly launch of the Argos catalogue
The strike, which starts at 6am today will end at the same time next Saturday.
Unite, the country's largest union which represents Argos warehouse staff, predicts that customers anticipating the new Argos catalogue - due to be launched on 26 July - will have their deliveries severely disrupted because of the aftermath of the strike.
The workers held 24 hour strikes on 15 June and 4 July - and Unite disputed the company's contention that because the majority of the workforce had signed the new contracts, this undermined the industrial action.
A planning application has been submitted for a new stadium for the Castleford Tigers.
The multi-million pound 'Five Towns Park' development would also see the creation of a retail park and a country park close to junction 32 of the M62,
It's thought the £135 million development will create 2,000 jobs at the retail park and many more through construction.
Retail giant Next has already signed up to having a Home and Garden store at the site.
Advertisement
West Yorkshire MP Yvette Cooper has urged the Government to work towards securing the long-term future of Kellingley Colliery instead of planning for its closure.
"We need a long term future for Kellingley, not just a closure plan", said the Labour MP for Normanton, Pontefract & Castleford.
"The Government needs to act because we're running out of time. Hargreaves may have pulled out of the deal, however we know that other investors are interested and Kellingley has increased production showing what a successful and profitable pit it can be.
"UK Coal and the Government need to work with all the investors and the workforce to get a new deal in place to keep the pit open for longer.
"Ministers said Government funding was available for the Hargreaves deal to close the pit in 2015. But being prepared to fund a closure plan isn't enough.
"They should be prepared to support a long term plan to keep Kellingley and Thoresby open too. That means looking at funding, but also working urgently with other investors and the workforce to build a long term plan.
"If they don't act fast it will be too late. Development work has already stopped and miners are being laid off - pushing up the costs of keeping the pit open and making it harder to get a new deal.
"UK Coal and the Government must not turn their backs when hundreds of local families are worried about the future and when men are already being laid off."
A man from Normanton has been left with permanent scarring after his leg was soaked in sulphuric acid.
Read the full story ›
A man has been charged with a number of sexual offences against children across West Yorkshire.
Samuel Smith, from Greek Street in Castleford is accused of six offences of sexually assaulting a young girl in the town - dating back to last month.
The 29-year-old has also been charged with sexual assault on a girl in the Leeds area in March and with making and possessing indecent images of children.
West Yorkshire Police have arrested a 27-year-old man in Castleford on suspicion of sexual activity with a child.
Load more updates