West Yorkshire Police would like to advise people only to travel if it is an emergency tonight. The Police and... http://t.co/67MqB6B4EZ
Advertisement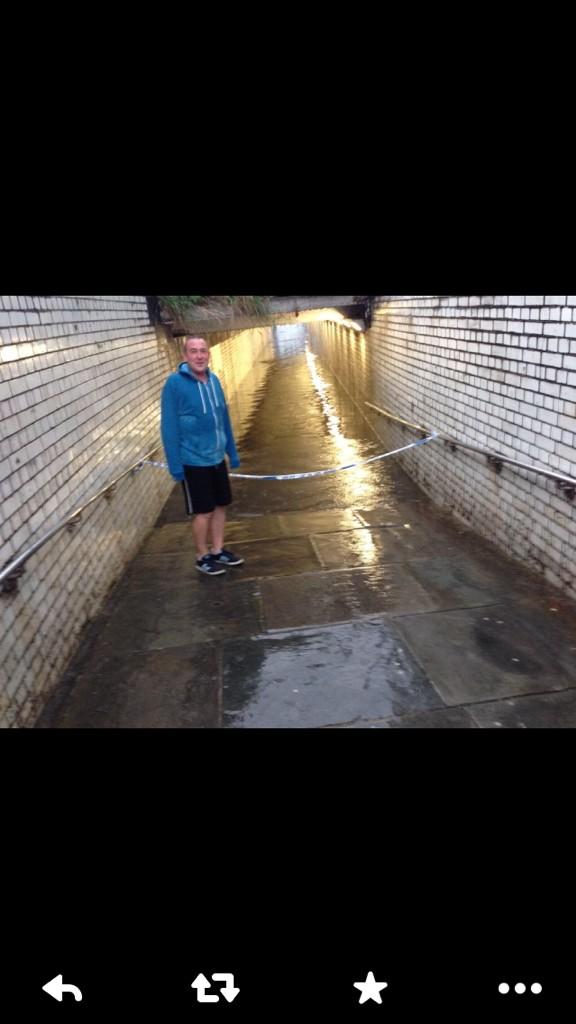 Warehouse staff at Argos in Castleford will join colleagues from across the country in a week-long strike over terms and conditions which the unions claim will mean increased weekend working, adversely impacting on family life.
The walkout by about 1,000 warehouse staff will affect the twice-yearly launch of the Argos catalogue
The strike, which starts at 6am today will end at the same time next Saturday.
Unite, the country's largest union which represents Argos warehouse staff, predicts that customers anticipating the new Argos catalogue - due to be launched on 26 July - will have their deliveries severely disrupted because of the aftermath of the strike.
The workers held 24 hour strikes on 15 June and 4 July - and Unite disputed the company's contention that because the majority of the workforce had signed the new contracts, this undermined the industrial action.
A planning application has been submitted for a new stadium for the Castleford Tigers.
The multi-million pound 'Five Towns Park' development would also see the creation of a retail park and a country park close to junction 32 of the M62,
It's thought the £135 million development will create 2,000 jobs at the retail park and many more through construction.
Retail giant Next has already signed up to having a Home and Garden store at the site.
West Yorkshire MP Yvette Cooper has urged the Government to work towards securing the long-term future of Kellingley Colliery instead of planning for its closure.
"We need a long term future for Kellingley, not just a closure plan", said the Labour MP for Normanton, Pontefract & Castleford.
"The Government needs to act because we're running out of time. Hargreaves may have pulled out of the deal, however we know that other investors are interested and Kellingley has increased production showing what a successful and profitable pit it can be.
"UK Coal and the Government need to work with all the investors and the workforce to get a new deal in place to keep the pit open for longer.
"Ministers said Government funding was available for the Hargreaves deal to close the pit in 2015. But being prepared to fund a closure plan isn't enough.
"They should be prepared to support a long term plan to keep Kellingley and Thoresby open too. That means looking at funding, but also working urgently with other investors and the workforce to build a long term plan.
"If they don't act fast it will be too late. Development work has already stopped and miners are being laid off - pushing up the costs of keeping the pit open and making it harder to get a new deal.
"UK Coal and the Government must not turn their backs when hundreds of local families are worried about the future and when men are already being laid off."
Advertisement
A man from Normanton has been left with permanent scarring after his leg was soaked in sulphuric acid.
Read the full story ›
A man has been charged with a number of sexual offences against children across West Yorkshire.
Samuel Smith, from Greek Street in Castleford is accused of six offences of sexually assaulting a young girl in the town - dating back to last month.
The 29-year-old has also been charged with sexual assault on a girl in the Leeds area in March and with making and possessing indecent images of children.
West Yorkshire Police have arrested a 27-year-old man in Castleford on suspicion of sexual activity with a child.
Police investigating three sexual assaults against young girls in Castleford have released CCTV of a man they believe could hold vital information.
The footage was taken from outside a corner shop at the junction of Smawthorne Grove and Willow Road on Saturday, May 31at 5.36pm and shows a middle aged white male with short hair who was wearing light grey coloured trousers and a dark blue T-shirt.
Detective Inspector Mark Catney, from Wakefield District CID, said: "We know the two victims were at the corner shop around the same time and I believe this man may have seen the two children shortly before the assaults took place on Saturday evening.
"I would ask him to come forward as he may hold vital information which could assist the investigation. I would also ask anyone who recognises the man to contact police."
Around 90 minutes later two local girls aged 5 and 6 were sexually assaulted as they played on an area of wasteland at the back of Garden Street.
A second incident occurred the following day, Sunday , June 1, between 1.20pm - 3.20pm when two girls aged 6 and 7 were playing in a park off Barnes Road in Castleford. They were approached by an unknown male walking a dog who engaged them in conversation before assaulting the 6-year-old.
A 27-year-old man, who was arrested on Sunday evening, has been released on police bail.
The suspect is described as a white male aged 25 to 35 years of age with light coloured short hair.
DI Catney added: "The response we have received from local residents has been really encouraging and I would like to thank them for their support while the investigation continues to progress.
"In the meantime, specially trained officers are continuing to support the families of the victims and neighbourhood officers have increased patrols across the area and are visiting local schools to promote safety messages around children not talking to strangers."
Anyone with information is asked to contact Wakefield District CID via: 101 and quoting reference number 1101 from June 1st.
Load more updates