Widow walks in soldier's memory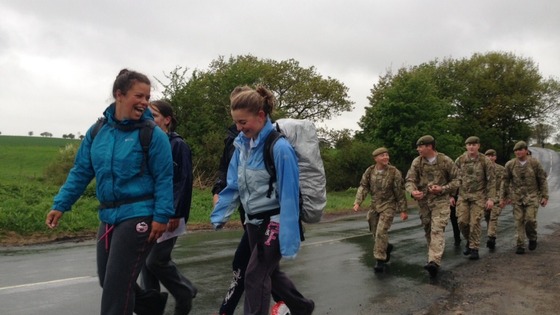 Pictured is Samantha Stone, the widow of Private Gregg Stone, who set off today on a sponsored walk from Catterick to Warminster, alongside six other soldiers from Gregg's regiment.
Private Stone, aged 20, was killed last year while trying to rescue an Afghan Policeman. The walk is to raise money for badly injured soldiers and their familes through the Yorkshire Regiment Benevolent Fund.