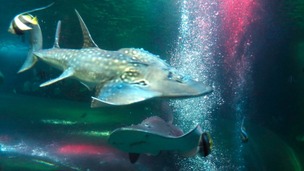 Fundraisers will plunge into shark-infested waters to raise money for the Hull branch of a children's charity.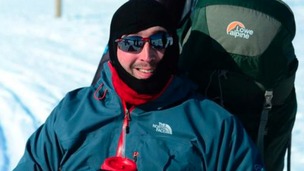 A South Yorkshire soldier - the most seriously injured serviceman to survive the conflict in Afghanistan - has completed his Arctic trek.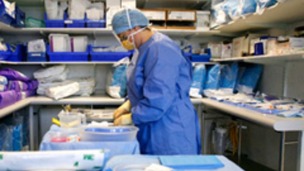 A team of charity workers based in West Yorkshire are heading to Syria to help to set up two hospitals.
Live updates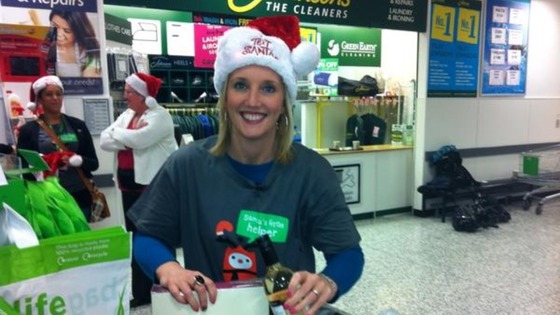 Emmerdale stars joined members of the Calendar team to show their support for the ITV Christmas charity campaign, Text Santa. They helped shoppers pack their bags.
You can find out more about Text Santa here.
A Chesterfield couple have transformed their house and garden into a winter wonderland with a massive display of Christmas lights, all in aid of charity. For the past eight years, Malcolm and Lesley Muldoon, from Ankerbold Road, Tupton, have put on the show in return for a donation.
More than 30,000 bulbs light up the property, and the garden is home to a collection of Santas, a herd of 4ft reindeer, an 8ft high snowman, seals, bears and giraffes. Since 2004, the couple have raised around £15,000 which has been given out to local charities.
The Muldoons are switching the lights on for the first time this season at 5pm tonight. One of the charities to benefit again this year is Weston Park Hospital Cancer Charity - which is aiming to raise £1.3 million for a new Cancer Treatment and Research Suite at Weston Park Hospital.
Advertisement
Charities in Yorkshire and the Humber have reported an increase in demand for their help over the last three years. A report by Involve Yorkshire and Humber has found that nearly half of charities are also expecting their financial situation to deteriorate over the next year.
The report found that just as demand for help has gone up during the recession, many charities have seen funding go down due to reductions in public donations, grants and contracts from the government.
"Voluntary and community groups are passionate about the support they give to the neediest in our communities and that's more important than ever. But charities in Yorkshire and Humber cannot forever go on doing more and more for less and less. They want government to listen and support more."
– Judy Robinson, Chief Executive of Involve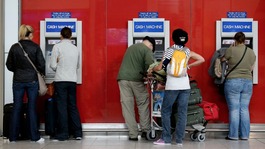 Six charities are to benefit from the launch of a new ATM giving scheme which is operating in Yorkshire and Humber.
Read the full story
A sponsored bed push is taking place to raise money for Barnsley Hospice and Macmillan Nurses. Around 40 teenagers dressed in pyjamas will push the bed along a ten mile route into Barnsley town centre.
Time to get a 'tache on, it's Movember!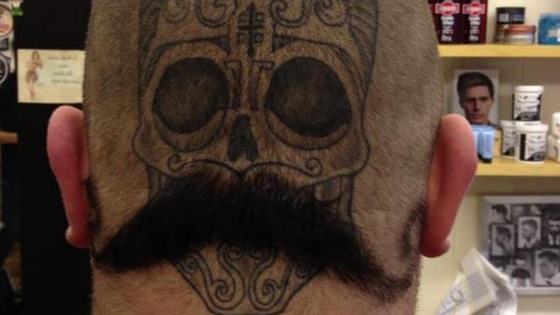 Bradford salon Hair@172 sent us this picture, taken of one of their clients who has had his head specially shaved for Movember. Men are being encouraged to grow a moustache this month to raise awareness of prostate and testicular cancer.
Send Calendar your tache photos via email on calendar@itv.com or through our facebook page.
Advertisement
Time to get a 'tache on, it's Movember!
Calendar's Adam Fowler goes on a moustache hunt, seeking those who are a sport for charity, and those who just can't let those handlebars go...
St George's Crypt in Leeds has won the 2012 RHS Britain in Bloom Young People's Award for involving young people in the cultivation of the Crypt's garden. The work was carried out by the homeless, disadvantaged and vulnerable people staying there.
We are really thrilled and honoured to have been chosen by the Britain in Bloom judges as the winner of this year's RHS Britain in Bloom for the best young people's garden as part of the Leeds bid.
– St George's Crypt's Fundraising and PR Director, Martin Patterson.

The garden was praised by judges for being an 'absolutely first class project to a high standard. Innovative, creative and a real positive outcome for the young people and wider community. I found it a humbling experience."
Cricket umpire and Yorkshireman Dickie Bird will declare show homes at a £45m housing development in Filey officially open today. Dickie will sign a cricket bat at Mills Meadows which will be auctioned in aid of his charitable foundation, helping young people participate in sport.
More than three hundred walkers took part in a charity event at York Race Course today to raise money for the Alzheimers Society.
More than sixty-four thousand people in Yorkshire and North Lincolnshire are living with dementia. Today's event has helped raise tens of thousands of pounds that will go towards local Alzheimers services. Richard McCourt, better known as Dick from "Dick and Dom" is an ambassador for the charity.
Load more updates
Back to top