Kai Thomas says he found it frustrating when he could not communicate following life-saving surgery on his brain. The 15 year old is now enjoying being back home, though his speech is still affected:
Kai Thomas' family documented his stay in hospital by taking photographs as he recovered from his near-fatal brain bleed. Doctors at Sheffied Children's Hospital had to operate on a burst blood vessel in his head.The photograph below shows Kai shortly after being brought out of his medically induced-coma:
He had developed a blood clot inside his brain and the operation to remove it took six hours. After the procedure he was not able to communicate and would sometimes lash out in frustration.
Advertisement
A teenager from Chesterfield is recovering from a life-threatening brain bleed. Kai Thomas, 15, had to be put into a medically-induced coma for treatment at Sheffield Children's Hospital after a blood vessel in his brain burst in June. Four months on, he has had to learn to walk and speak again.
Everton Under-21s goalkeeper Connor Hunt has joined Chesterfield on a one-month loan.
The stopper, who moved to the Toffees from Blackpool in the summer, was named on the bench for the Spireites home match against Oldham Athletic.
The head of a children's cancer charity in our region is preparing to fly to the Czech republic to help pay for treatment there for the young brain tumour patient Ashya King. Ashya's parents sparked an international police hunt when they removed him from hospital without the permission of doctors. Jon Hill reports.
Actor George Telfer is preparing to take on his 13th marathon in his home town of Chesterfield.
The star, best known for his roles in the Auton film series and Emmerdale, will join 1,000 runners today at the Chesterfield and Derbyshire Marathon .
George, 52, has previously completed 10 London marathons, eight of them in aid of children's charity Whizz-Kidz.
He has also completed the Kielder Marathon and the York Marathon.
It feels fantastic to be running in Chesterfield. I've been running lots of routes here for years so it's great to do an official run.

"I train all year round, normally around three or four times a week. I just love to run, I love it that bit more every year. It's become part of my daily life."
– George Telfer
The Chesterfield and Derbyshire Marathon will raise funds for Kids 'n' Cancer UK, as well as other charities including Sheffield Children's Hospital Charity.
Advertisement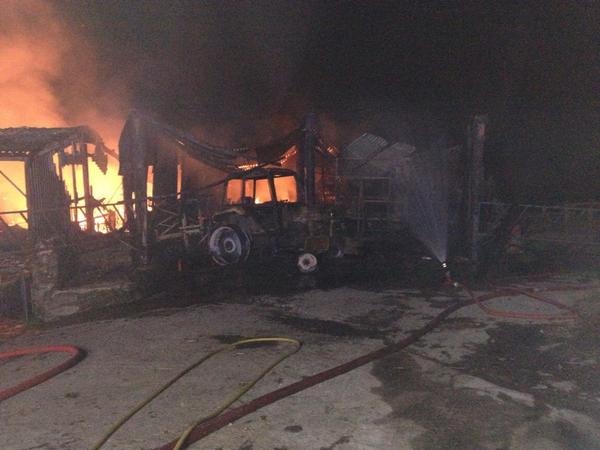 Chesterfield have made a double signing on the eve of their first game of the season against Leyton Orient.
Aston Villa's 21-year-old midfielder joins for three months on loan, but the Premiership club have an option to recall him after a month.
The League One club have also signed 29-year-old Benin international Romauld Boco who was a free agent after leaving Plymouth Argyle.
Boco played under Chesterfield boss Paul Cook at Sligo Rovers and Accrington Stanley.
Chesterfield have confirmed they have turned down a bid from Leeds United for defender Liam Cooper.
Chesterfield Chief Executive Chris Turner has confirmed that an undisclosed six-figure offer for Cooper failed to meet the club's asking price.
The former Hull player was a key player at the heart of the Spireites' title-winning defence last season.
We have turned down an initial bid which was below our valuation of Liam and we now await a response from Leeds. I'm not surprised that there has been interest in Liam because he is a quality player. Paul Cook has assembled a squad of players who are capable of playing in League 1 and above and it would be a surprise if none of them attracted interest from other clubs.
– Chris Turner, Chesterfield chief executive
Chesterfield will welcome home its soldiers today as the 9th/12th Lancers return from a tour of Afghanistan. During the homecoming parade, the soldiers will carry lances - the traditional weapon of the regiment it fought with in France a hundred years ago.
Load more updates