Actor George Telfer is preparing to take on his 13th marathon in his home town of Chesterfield.
The star, best known for his roles in the Auton film series and Emmerdale, will join 1,000 runners today at the Chesterfield and Derbyshire Marathon .
George, 52, has previously completed 10 London marathons, eight of them in aid of children's charity Whizz-Kidz.
He has also completed the Kielder Marathon and the York Marathon.
It feels fantastic to be running in Chesterfield. I've been running lots of routes here for years so it's great to do an official run.

"I train all year round, normally around three or four times a week. I just love to run, I love it that bit more every year. It's become part of my daily life."
– George Telfer
The Chesterfield and Derbyshire Marathon will raise funds for Kids 'n' Cancer UK, as well as other charities including Sheffield Children's Hospital Charity.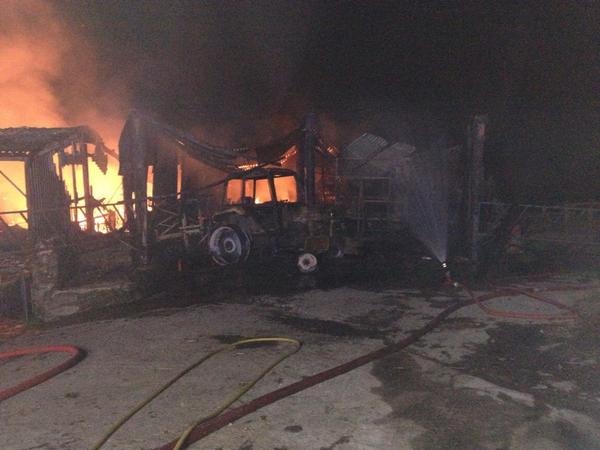 Advertisement
Chesterfield have made a double signing on the eve of their first game of the season against Leyton Orient.
Aston Villa's 21-year-old midfielder joins for three months on loan, but the Premiership club have an option to recall him after a month.
The League One club have also signed 29-year-old Benin international Romauld Boco who was a free agent after leaving Plymouth Argyle.
Boco played under Chesterfield boss Paul Cook at Sligo Rovers and Accrington Stanley.
Chesterfield have confirmed they have turned down a bid from Leeds United for defender Liam Cooper.
Chesterfield Chief Executive Chris Turner has confirmed that an undisclosed six-figure offer for Cooper failed to meet the club's asking price.
The former Hull player was a key player at the heart of the Spireites' title-winning defence last season.
We have turned down an initial bid which was below our valuation of Liam and we now await a response from Leeds. I'm not surprised that there has been interest in Liam because he is a quality player. Paul Cook has assembled a squad of players who are capable of playing in League 1 and above and it would be a surprise if none of them attracted interest from other clubs.
– Chris Turner, Chesterfield chief executive
Chesterfield will welcome home its soldiers today as the 9th/12th Lancers return from a tour of Afghanistan. During the homecoming parade, the soldiers will carry lances - the traditional weapon of the regiment it fought with in France a hundred years ago.
Nicola Appleby and her husband tried for ten years to have children.
It was only after research revealed there is a faulty gene that can cause miscarriages, that the couple were able to have treatment.
The pair, from Chesterfield, now have three-month-old twins.
Advertisement
A father from Chesterfield has told would-be parents struggling to have children not to give up hope.
Michael Appleby and his wife Nicola tried for ten years to have children. After scientists discovered there was a faulty gene found in both men and women, Nicola was offered drugs and they had healthy twins.
There is heavy traffic and one lane closed as a result of a broken down lorry on the M1 Northbound.
It is stopped between J28 A38 (Alfreton) and J29 A617 / A6175 (Chesterfield / Mansfield) in the roadworks area.
The new £6.65m composting facility for North east Derbyshire will be officially opened today.
The facility, at Arwright, has been built to deal with food and garden waste collected by Bolsover District Council, North East Derbyshire District Council and Chesterfield Borough Council from around 128,000 households in the area.
Up to 40,000 tonnes of waste can be taken to the facility each year to be turned into compost.**
**
The multi-million selling artist Tom Jones will be swapping the green grass of home for the green grass of Chesterfield Football club when he performs there tonight. (Saturday June 6, 2014).
Best known for hits such as' It's not unusual, Kiss and Deliah', Sir Tom will be taking to the stage at the Proact Stadium as part of a weekend of live music.
" I am absolutely delighted that we have secured the booking of the one and only Tom Jones. He is without doubt one of the world's best acts. For over five decades he's been at the very top of the tree playing to audiences all over the world."
Club Chairman Dave Allen.
Sir Tom will be in good company as Katy B, Ms Dynamite and Tinie Tempah will be entertaining the crowds tomorrow.
Load more updates