Yorkshire must get by without Aaron Finch "for up to 12 weeks", and Ryan Sidebottom for six, after latest injury updates on the pair.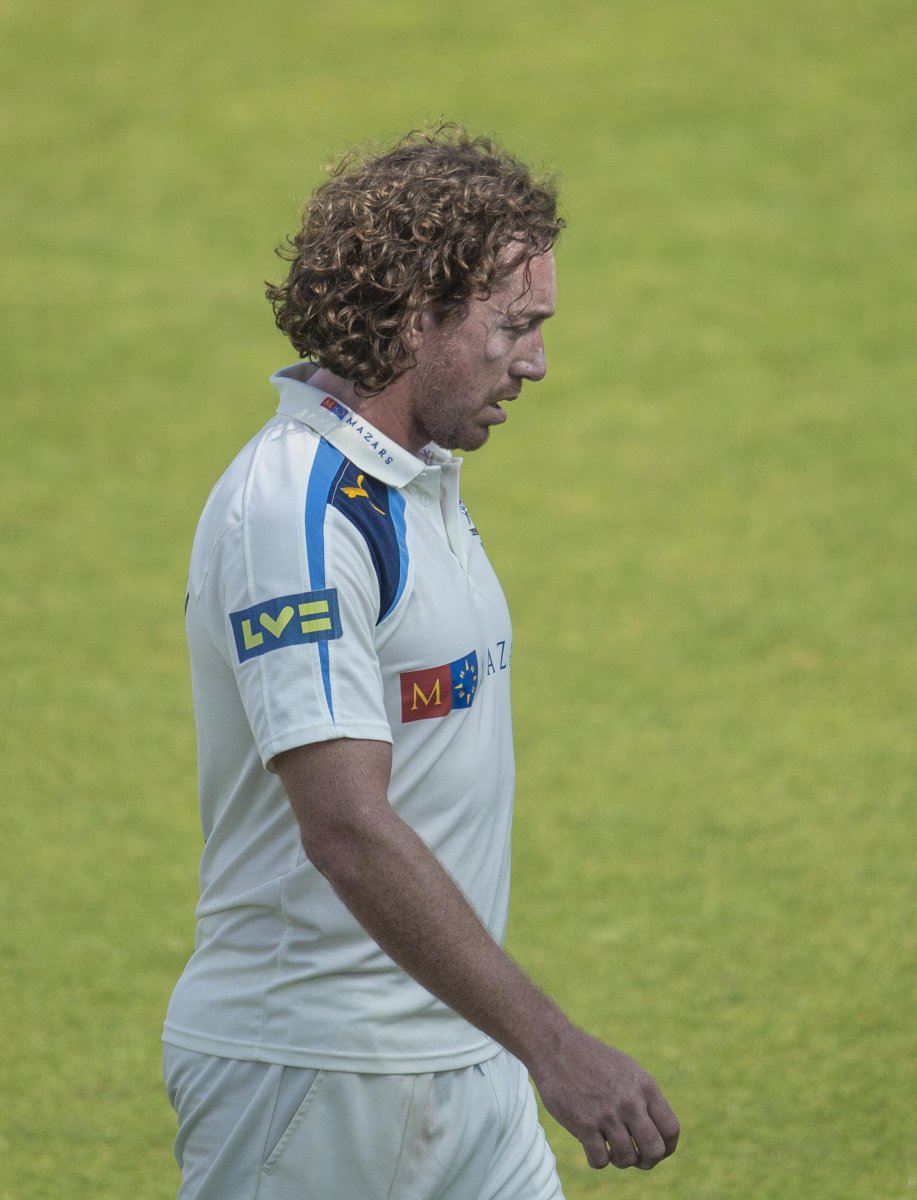 Destructive opener Finch has had surgery on his hamstring - and after a scan last week, the length of veteran left-arm seamer Sidebottom's absence has also been confirmed.
Australia can still expect Finch to be fit in time for their limited-overs series against England, beginning with a one-off Twenty20 at the end of August.
But his availability for Yorkshire is a different matter, and he seems certain to miss the vast majority of their NatWest T20 Blast campaign.
Yorkshire were hoping, even when Finch conceded he would have to sit out the remainder of the Indian Premier League after suffering the injury earlier this month, that he would be able to join them by the end of May.
Wednesday's statement from Cricket Australia (CA) has ended that prospect, and the likelihood is Finch will not be ready until the Blast knockout stages - should Yorkshire progress that far.
A CA press release explained Finch underwent surgery on his left leg in Melbourne on Tuesday.
Sidebottom hurt himself running between the wickets in Yorkshire's opening Division One match, which they won away to Worcestershire.
The 37-year-old former England bowler has a grade two tear to his left calf, and has already begun a rehabilitation programme.
It is a great shame for Ryan. We will monitor his rehabilitation on a daily basis and hope that he will return to cricket in six weeks.
– Yorkshire physiotherapist Kunwar Bansil
Yorkshire had to begin the defence of their county crown without seven first-choice players - captain Andrew Gale, who was completing a disciplinary ban at Worcester, and six away on Test duty with England in the West Indies.
They are reportedly considering whether to ask England if leg-spinner Adil Rashid, still uncapped after missing out on selection for the first two Tests, can return home early to bolster their squad.
A 13 year-old Howden boy is being questioned by police in relation to the suspected arson of the cricket pavilion at the Ashes Playing Fields, Howden.
Advertisement
It's believed a fire which destroyed an historic cricket pavilion in Howden was started deliberately.
Residents in the market town in East Yorkshire have been expressing their sadness today that one of their most famous landmarks has now been lost.
Fiona Dwyer reports:
Watch the moment Howden Cricket Club's pavilion went up in flames. Footage credit: Ian Stevens.
Humberside police have appealed for witnesses after a fire burnt down Howden Cricket Club's pavilion last night.
They say the fire 'is thought to have been started deliberately' and have urged local residents to come forward with any information they may have.
Police say that two boys were thought to be at the scene prior to the fire starting and may be able to help with their enquiries.
Police were called by Humber Fire and Rescue at 1910hrs on Monday 6 March 2015 reporting that the cricket pavilion on the Ashes Playing Fields in Howden was on fire. The fire is thought to have been started deliberately and officers investigating the circumstances of the fire are asking for local residents to help catch those responsible. Police Crime Scene Investigators and Fire Investigation Officers from Humber Fire and Rescue are working together to establish circumstances of the fire. Two boys were thought to be at the scene prior to the fire starting and police are appealing for them to come forward to help with their enquiries.
– Humberside Police
Howden Cricket Club's pavilion has been destroyed after a fire last night.
No one was injured in the blaze. An investigation into the cause of the fire is underway
Advertisement
Four years after becoming the youngest first-class cricketer in county history, Yorkshire's Barney Gibson has retired from the sport.
Read the full story ›
Yorkshire have signed India international Cheteshwar Pujara until the end of May after cancelling the contract of Younus Khan.
Younus was set to be Yorkshire's overseas signing for 2015, but the batsman is now looking to be part of Pakistan's potential touring party to Bangladesh, effectively ruling him out of any playing time in the LV= County Championship.
Pujara will instead link up with the Division One champions - subject to receiving a work permit - having spent time at the back end of last season with Derbyshire, scoring 219 championship runs for them.
Yorkshire director of cricket Martyn Moxon announced in a statement that Younus made his international intentions clear on Sunday, and added: "We have moved quickly to bring in Pujara and he is a superb player.
"He is an outstanding young Test cricketer, who is hungry to perform in the English game. In the brief conversations I have had with him, he is very much looking forward to be joining Yorkshire and being part of our plans."
Pujara, 27, made his international Test debut in 2010, and with six centuries in the five-day game is a highly rated part of India's squad with many seeing him as the natural successor to Rahul Dravid.
Pujara, who boasts nearly 9,000 first-class runs, will turn out for Yorkshire until Australian Aaron Finch is free of Indian Premier League commitments with Mumbai Indians.
"I was looking to return to the UK after my previous experience of county cricket, which I greatly enjoyed, and when Yorkshire made the offer I didn't think twice," Pujara said.
"To wear the same white rose Sachin Tendulkar did is going to be a great feeling for me. I hope I can contribute to further success."
Headingley Stadium will soon be fitted with a retractable roof, according to plans unveiled today.
Read the full story ›
Former Yorkshire and England bowler Bob Appleyard has died at the age of 90.
Appleyard played just nine Tests but took 31 wickets in them at a remarkable average of 17.87, and is regarded by many as one of the world's all-time greatest medium-pace bowlers.
Yorkshire County Cricket Club announced today that Appleyard, who had been ill for several months, had died.
He did not begin his first-class career until he was 27 and then played for just eight years, between 1950 to 1958.
In that time, though, he was prolific - taking 708 wickets at 15.48.
His Test career spanned just two years, in the mid-1950s, but included an Ashes series victory in Australia under fellow Yorkshireman Len Hutton in 1954-55.
Bradford-born Appleyard's statistics are unmatched by his contemporaries, and stand comparison with the very best from any era.
His bowling style was difficult to define - fast off-breaks, and cutters - but uniquely effective, especially on rain-affected surfaces at a time when wickets were uncovered.
Load more updates