The Yorkshire County Cricket Club has completed the signings of Australian international batsmen Aaron Finch and Glenn Maxwell
Finch, the 28-year-old Australian T20 captain, will be returning to Headingley for his second spell after a successful campaign last term. He will arrive after his Indian Premier League commitments in May.
Hard-hitting batsman Glenn Maxwell, 26, will arrive after his IPL obligations and will play for the Yorkshire Vikings in the T20 Blast competition. This week he won the coveted Cricket Australia's Twenty20 Player of the Year at the Allan Border Medal evening in Sydney.
Both players have been named in Australia's ICC World Cup squad, which gets underway next month in Australia and New Zealand and are currently playing against England and India in the Tri-Series tournament in their native country.
As a club we're absolutely thrilled to bits to be able to secure the services of two very exciting players in world cricket. Aaron (Finch) has been at the Club before and for Glenn (Maxwell) this will be his first experience at Yorkshire County Cricket Club. I spoke to Glenn a little while ago and just enquired as to whether he would be interested in representing Yorkshire and outlined how we saw how well he could fit into the dressing room and the role we wanted him to play. He jumped at the opportunity, I think that says a lot about our Club, that players really want to come and play for us.
– Jason Gillespie, Yorkshire's First Team Coach
Yorkshire and England Lions opening batsman Adam Lyth has signed a three-year contract extension, which will keep him at the club until at least December 2018.
The left-hander is currently on tour with the England Lions in South Africa and after a memorable 2014, which saw him win every major domestic player of the year award alongside Yorkshire winning their 33rd County title, Lyth is looking forward to another successful campaign across all formats.
Lyth scored 1489 Championship runs last term topping the run scoring charts with an average of 67.68.
With the Whitby-born opener playing the best cricket of his career, many in the game believe that Lyth is capable of reaching his potential and earning Test recognition in the next 12 months, which is an ambition he still wishes to fulfil.
I am delighted to be committing my long-term future to Yorkshire. It has been an incredible year for me and I just want to keep on improving. To play for this Club is very special and to contribute to our recent success is why we play. I dream of winning trophies for Yorkshire and after winning the Championship, I firmly believe this will be first of many. I have enjoyed playing with the England Lions this winter and I have a strong desire to play for England senior side, hopefully sooner rather than later. As a cricketer, you want to test yourself against the best. I would love to play for England. All I can do is work hard, continue to score runs and put myself in the minds of the selectors. I try not to think too much about that. All I want to do is play to my best and help Yorkshire continue to prosper.
– Adam Lyth
It was really easy to get Adam (Lyth) signed up for the long-term. He wanted to extend his contract and be part of our plans over the next few years. Lythie has always had a lot of natural talent. What we are seeing now is a growing maturity about his batting. He is potentially close to an England call-up, which is testament to his ability as one of the country's leading players. The way he adapts to different situations is his biggest strength. We have seen him play a number of quality innings where he has had to work hard and apply himself. His ability to accumulate big runs was a factor in his success and we can expect another big year from him in 2015.
– Martyn Moxon, Yorkshire's Director of Cricket
Advertisement
Yorkshire County Cricket star Ryan Sidebottom has opened brand new nets at Hopton Mills Cricket Club.
The project was funded by a £46,000 grant which coach Richard Myers says will make a big difference to the club.
Championship winning bowler Sidebottom told ITV Calendar he hoped it would encourage more people to play cricket:
Yorkshire cricketer Ryan Sidebottom has helped launch this year's Yorkshire Marathon
The run is part of the lasting legacy of Jane Tomlinson. It was launched today (Monday January 5, 2015) at Headingley stadium and the former England bowler, who helped Yorkshire to the County Championship Crown last year, is urging people to get behind the event.
England selectors have confirmed that six Yorkshire players have been named in the England Lions squads for the tour of South Africa beginning in early January.
Yorkshire's Gary Ballance and Joe Root have both been named in England's ICC 2015 World Cup squad.
Ballance replaces Alistair Cook in the 15-man squad, who has been dropped as captain in favour of Eoin Morgan.
Ballance is one of three changes to the squad that suffered a recent 5-2 series defeat in Sri Lanka.
Yorkshire's Jack Brooks, Liam Plunkett, Tim Bresnan, Adil Rashid and Jonny Bairstow, who were all named in England's preliminary 30-man squad, have not been selected.
Advertisement
Yorkshire have seven players selected in England's initial 30-man squad for the ICC World Cup.
Seamer Jack Brooks has received his first England call up with Adil Rashid making a return to the England set-up.
They're joined by fellow county championship winners Liam Plunkett, Tim Bresnan, Jonathan Bairstow, Gary Ballance and Joe Root.
Yorkshire cricketer Gary Ballance has been named Emerging Cricketer of the Year at the ICC awards.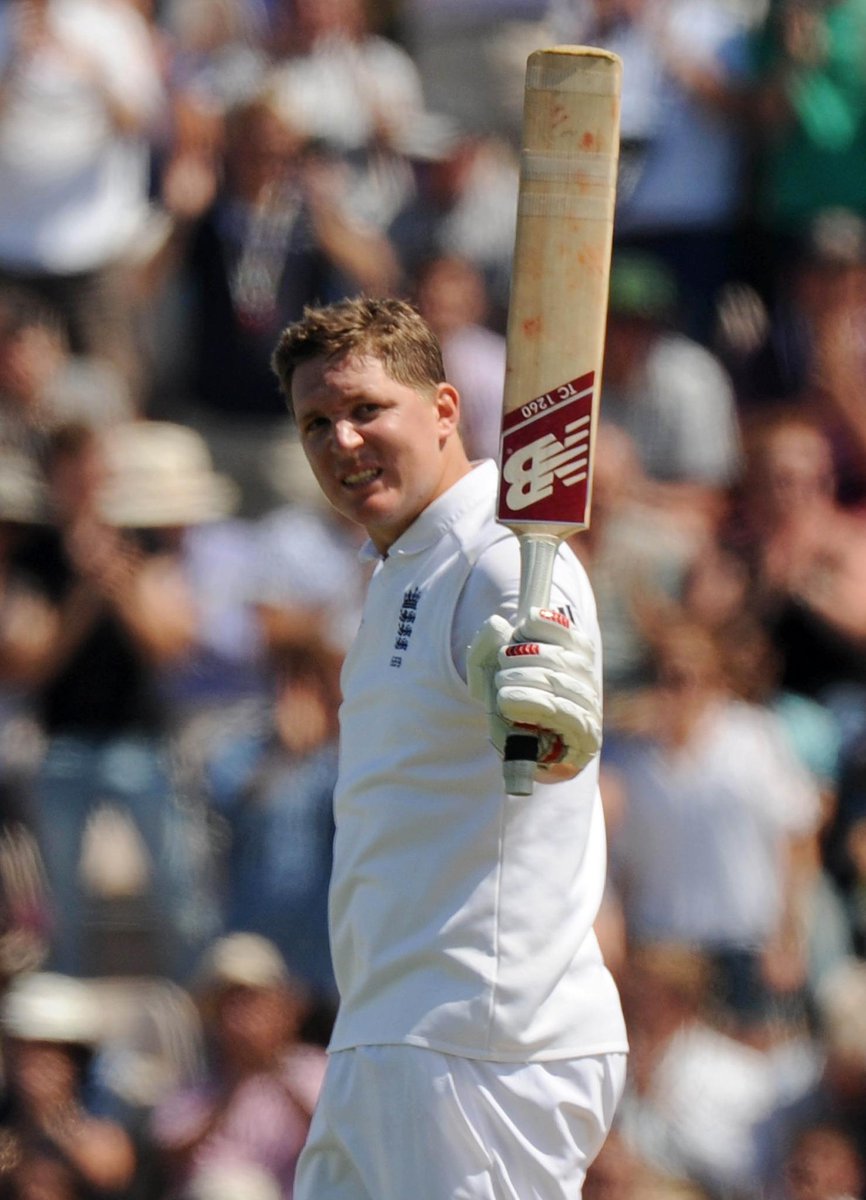 The left-handed batsman scored three Test centuries during his first season in international cricket and helped Yorkshire win this year's County Championship for the first time in 13 years.
Yorkshire captain Andrew Gale will serve an additional two-game ban and attend an anger management course as a result of his verbal abuse of Lancashire batsman Ashwell Prince.
Gale had already served a mandatory two-game suspension for his Roses bust-up with Prince and was forced to observe from the sidelines as his team-mates were presented with the LV= County Championship trophy.
But he was also facing a hearing as the England and Wales Cricket Board's Cricket Discipline Committee explored whether there was a racist element to his reported description of South African Prince as a "f***ing Kolpak".
There will now be no hearing, with all parties settling on disciplinary action.
.@yorkshireccc pair Jack Brooks and Adam Lyth shortlisted for PCA Player of the Year. Alex Lees up for Young Player of the Year
Load more updates