Yorkshire cricketer Gary Ballance has been named Emerging Cricketer of the Year at the ICC awards.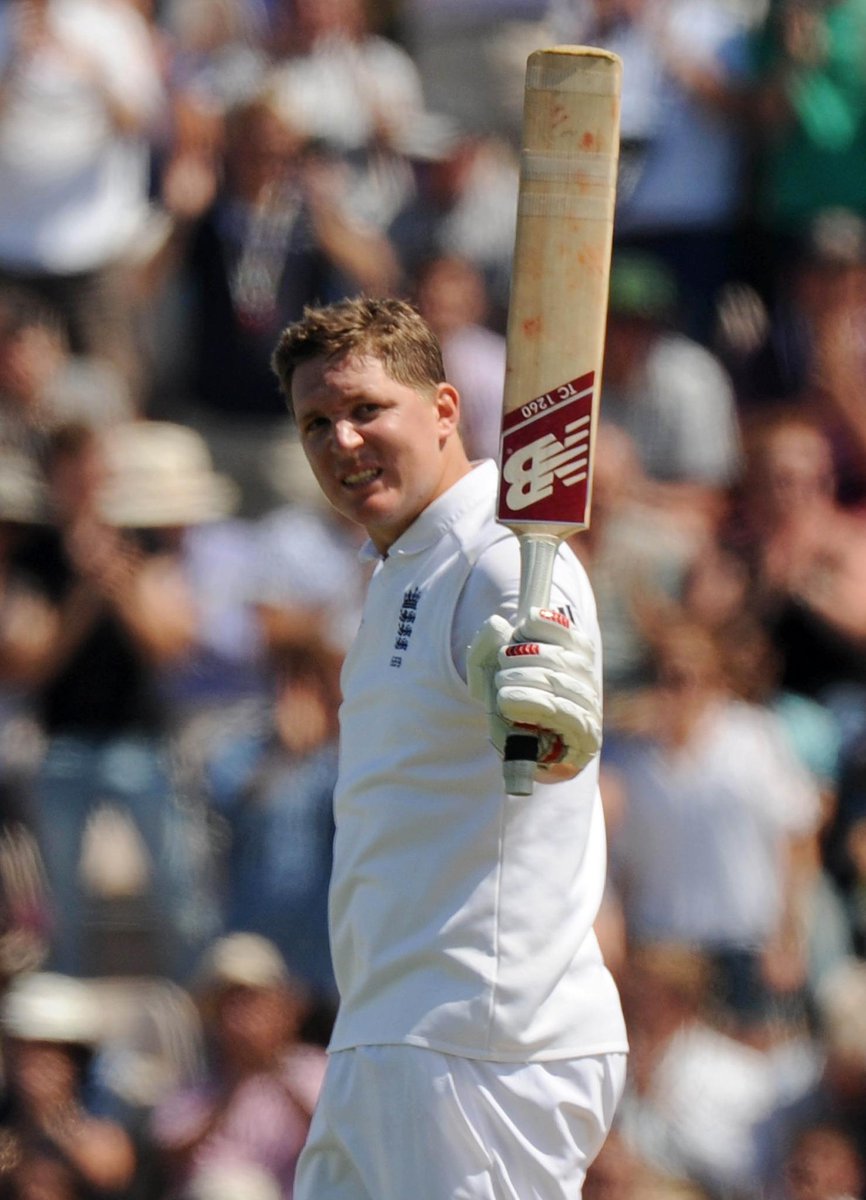 The left-handed batsman scored three Test centuries during his first season in international cricket and helped Yorkshire win this year's County Championship for the first time in 13 years.
Yorkshire captain Andrew Gale will serve an additional two-game ban and attend an anger management course as a result of his verbal abuse of Lancashire batsman Ashwell Prince.
Gale had already served a mandatory two-game suspension for his Roses bust-up with Prince and was forced to observe from the sidelines as his team-mates were presented with the LV= County Championship trophy.
But he was also facing a hearing as the England and Wales Cricket Board's Cricket Discipline Committee explored whether there was a racist element to his reported description of South African Prince as a "f***ing Kolpak".
There will now be no hearing, with all parties settling on disciplinary action.
Advertisement
.@yorkshireccc pair Jack Brooks and Adam Lyth shortlisted for PCA Player of the Year. Alex Lees up for Young Player of the Year
Yorkshire Captain Andrew Gale is surprised that England have not picked Gary Ballance in their One Day International winter squads.
Ballance has been in fine form throughout the summer, helping England to a Test series win over India and Yorkshire to the County Championship title.
Speaking in his Yorkshire Post column, Gale, who is expected to be cleared of allegations of racism against Lancashire's Ashwell Prince, said: "I think England are missing a trick there because he is one of the best one-day and Twenty20 players in the country, but for whatever reason, England don't seem to see that and see him more as a Test player.
"But I definitely believe in all three formats that Gary is one of the best players in the country.
"It has surprised me a little bit as I thought Gary would have been on that trip.
"He obviously hasn't played much one-day cricket for England this summer, but if you give him an opportunity, Gary will take it.
"For me, it would have been nice to see him on that tour."
Yorkshire have been officially presented with the County Championship Trophy after drawing with Somerset at Headingley.
The champion failed to round off the season with a win, but fans were treated to their team being given the trophy by club legend Dickie Bird.
It is the first time Yorkshire have won the league in 13 years and is a victory many of the team will savour for more years to come:
Yorkshire County Cricket Club have awarded a benefit next season to long-serving all-rounder Richard Pyrah.
The 29-year-old from Dewsbury made his debut for the county in 2001 and made his 100th appearance for Yorkshire in one day cricket in June 2013, against Middlesex at Headingley.
Advertisement
The England and Wales Cricket Board has declined to add to previous statements about the disciplinary process facing Andrew Gale, amid reports that he is to be charged with a racist offence.
Yorkshire captain Gale was banned for his team's final two LV= County Championship matches of the season, under mandatory disciplinary procedure, following his on-field spat with Lancashire batsman Ashwell Prince at the start of this month.
When he was subsequently kept away, at the behest of the ECB, from Yorkshire's trophy celebrations after they won the title for the 32nd time at Trent Bridge last week, the governing body clarified the situation in a press release.
Amid reports of a racist element, one expected to be strenuously denied by Yorkshire and their captain, the ECB declined to add to last Friday's statement.
It read:
"After an incident at the recent LV=CC match between Lancashire and Yorkshire, the England and Wales Cricket Board made a formal complaint to the cricket discipline commission (CDC) about the conduct of the Yorkshire captain Andrew Gale.
"On receipt of this complaint, the CDC has decided to convene a disciplinary panel hearing to consider the matter.
"The ECB will not make any further comment until the disciplinary process is concluded."
The Daily Telegraph reported today that the case will centre on Gale's alleged use of the term 'Kolpak', in a heated exchange with Prince - and whether it can be construed as racist.
A 'Kolpak' cricketer is one born overseas but free to play on a domestic contract under the laws of the European Union.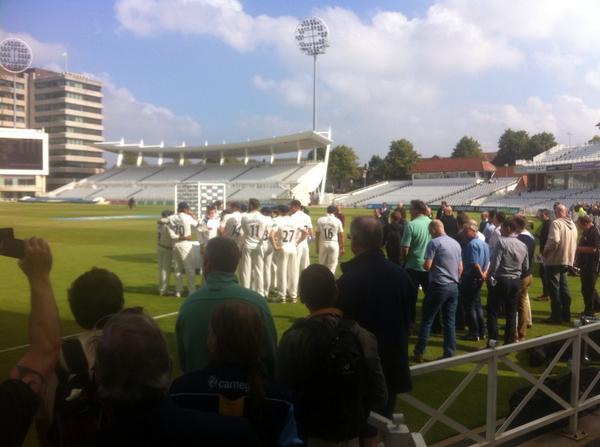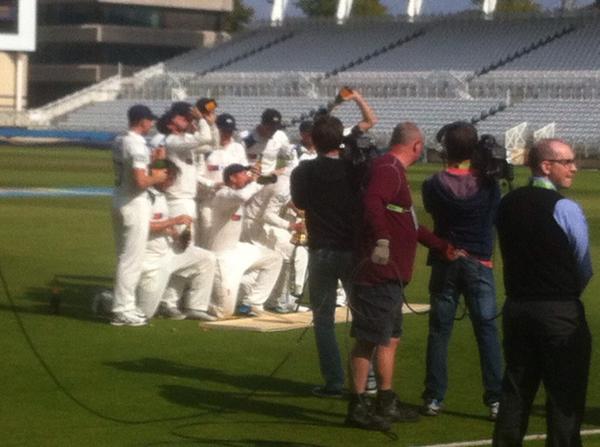 Yorkshire have won their first Cricket County Championship in over a decade after they defeated Nottinghamshire at Trent Bridge.
WICKET! Sidebottom gets his sixth wicket, Taylor caught at point for 75 and Yorkshire are county champions!!!
YORKS WIN BY INNS AND 18: Lyth bowls Parry, 314 all out. 26 points clear with two to play.
Load more updates