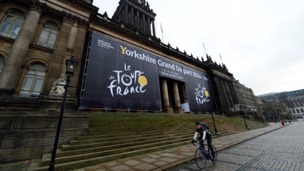 Almost 8,000 people have signed up to volunteer during the Yorkshire leg of the 2014 Tour de France.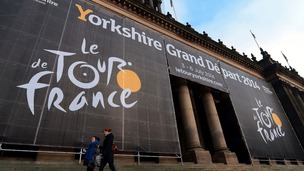 After weeks of waiting, the route for the Yorkshire leg of the 2014 Tour de France has been announced this morning.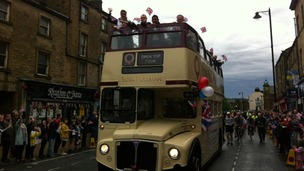 A procession of cyclists has welcomed home Olympic medallist Lizzie Armitstead.
Live updates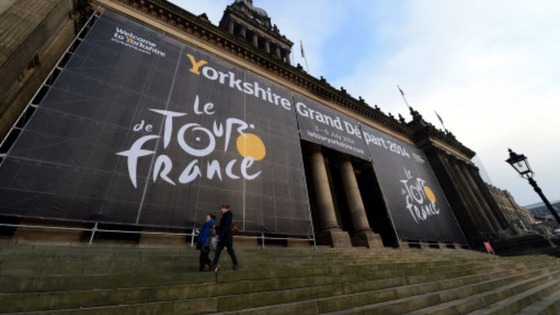 Organisers of Le Grand Depart, the Yorkshire leg of the Tour de France, are meeting with tourism bosses at a conference in Leeds today to discuss plans for promoting the region over the next 12 months.
The official entry of the "caravane publicitaire" will also be unveiled. This is the decorated vehicle, which precedes the race.
Tour de France funding
The Government have now pledged 10 million pounds for the grand Depart of the Tour de France in Yorkshire.
It comes after a delegation of MPs met with the Culture Secretary Maria Miller tonight to ask for a rethink when a request for funding was turned down.
"This fantastic news comes after months of hard work at Westminster and across Yorkshire from MPs. The investment will support Yorkshire in making sure we capitalise on the opportunities that come from having the world's largest annual sporting event in our County.

"I will now be working closely with the Government and Yorkshire's Tour de France team to ensure we have the structure and governance in place to deliver an outstanding event next year that showcases Yorkshire to the world.
"No-one can underestimate what having the Tour de France in Yorkshire means. There will be billions watching on television, millions on the streets and thousands of hotels, bed and breakfasts, shops, pubs, restaurants and other tourist destinations benefiting. We will also see investment in our roads and facilities along the route that will provide long-lasting positives for Yorkshire.
– Julian Smith, MP for Skipton and Ripon
Advertisement
Tour de France funding
In a letter to the Chief Executive of Leeds City Council, the Minister for Sport and Tourism says it is "with regret" that he has to raise a number of concerns about its proposal.
Hugh Robertston MP thanks Tom Riordan for sending him Welcome to Yorkshire's business plan for the delivery of the Tour de France Grand Depart in 2014. He continues
... you do not appear to have put in place any arrangements to deliver the event outside Yorkshire. There appears to be nothing in the business plan about the Cambridge and London legs of the event. I understand that your primary focus is on Yorkshire but I am sure you will agree that an event of this importance needs a single over-arching organising committee to ensure that it is delivered successfully from start to finish.
..... I am sure you will also agree that it is difficult, if not impossible, for UK Sport to consider funding for this event, until it has detailed information about the delivery of the event, as a whole, including the costs, not just the Grand Depart in Yorkshire. Furthermore, UK Sport cannot provide significant amounts of funding for the Welcome to Yorkshire tourism strategy. This is entirely outside of their scope, which is to deliver first class sporting events in the UK.
– Rt Hon Hugh Robertson MP, Minister for Sport and Tourism

In a handwritten footnote, he says:

"There is a real desire inside Government to get this right and get on with delivery. However we do not yet have confidence in the budget, which still seems very unsettled."
Tour de France funding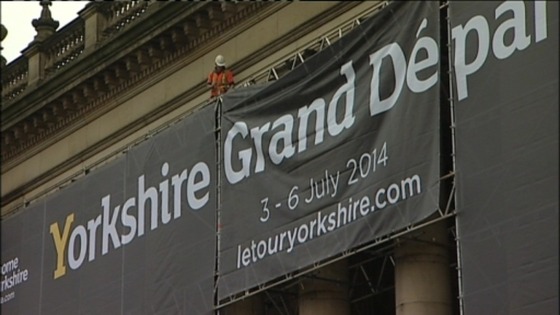 A DELEGATION of Yorkshire MPs will meet the Culture Secretary this morning to plead for public support for the region's hosting of the Tour De France after the Government sensationally rejected its initial funding bid.
In a shock move, Hugh Robertson, the Minister for Sports and Tourism, informed event organisers last night their request for several million pounds towards the cost of hosting the Tour's Grand Départ has been turned down.
Skipton and Ripon MP Julian Smith will today lead a delegation of 15 Conservative MPs from the region to meet Culture Secretary Maria Miller to try to agree a funding package directly.
The MPs will press Ms Miller to provide up to £10m to ensure the Grand Départ is a success, and remain optimistic of agreeing a funding package.
Mr Smith said: "Yorkshire Conservative MPs have worked relentlessly over the past few months to secure a major funding commitment for 'Le Tour'. I am confident we should have positive news very soon."
Tour de France funding
A North Yorkshire MP has warned tomorrow "could be a rocky day" as organisers wait to find out whether they have secured funding to help Yorkshire host the Tour de France in 2014.
Julian Smith, who represents Skipton and Ripon, will meet Culture Secretary Maria Miller tomorrow to discuss the bid for cash.
Have arranged meeting with Maria Miller and Conservative MPs to try to nail funding for @letouryorkshire could be a rocky day tho!
I hope #budget2013 will bring a nice double digit announcement - fingers crossed - #Yorkshire will make the most of it if it happens
It might be a year or so away but it seems the cycling craze is already spreading across Yorkshire ahead of the Grand Depart of the Tour de France in our region.
Hundreds of cycling enthusiasts have been trying their hand at a cross country course with a difference in Halifax. The event was held on the site of an old tip.
Advertisement
With the Yorkshire leg of the Tour de France now less than 18 months away, cycling enthusiasts say there's already been a massive takeup of the sport.
Hundreds of cyclists - and spectators - turned up at a former council tip in Halifax to take part in a CityCross race event.
A mixture of BMX, Motorcross, cyclocross and mountain biking the event saw top athletes, including silver medallist Louise Robinson - and complete novices - facing a course comprising manmade obstacles, rubble heaps, barriers and jumps.
Tributes to cyclist
I would like to offer my deepest condolences to the family after this tragic incident.

It is important to say that we had not been made aware of any of potholes at this location prior to the incident, and the A631 is generally in a good condition. As soon as the police alerted us to it following the accident, we responded immediately.

However, this is an on-going police investigation and therefore it is not appropriate for me to comment any further at this time.
– Paul Coathup, Assistant Director for Highways and Transportation
Tributes to cyclist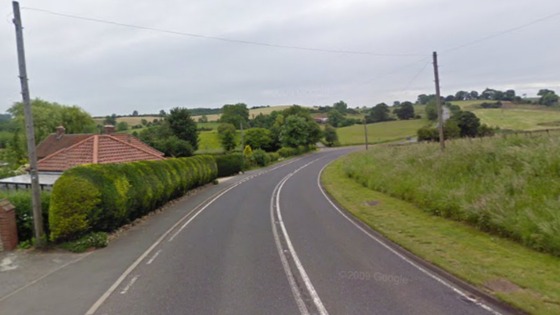 Tributes to cyclist
Tributes have been paid to cyclist Christian Brown, who died after coming off his bike. He has been remembered on the cycling group website, of which he was a member.
I am truly saddened to inform you that our friend & club mate Christian Brown passed away yesterday, Monday 18th February.

Christian was involved in a serious cycling accident 6 days ago and was airlifted to Hull Royal Infirmary in a critical condition, unfortunately he never recovered.

I'm sure like myself you will have many fantastic memories of our time with Christian, his strength, his determination, his will to succeed, which will stay with me forever, he will be greatly missed by us all.
Our thoughts and deepest sympathies go out to Christian's family, girlfriend and many friends.

Farewell my friend, Rest in Peace
– LINCSQUAD - Lincolnshire Quadrathlon Club
Load more updates
Back to top