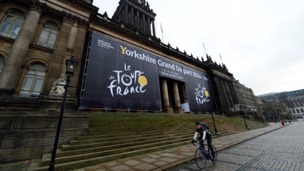 Almost 8,000 people have signed up to volunteer during the Yorkshire leg of the 2014 Tour de France.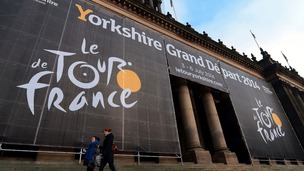 After weeks of waiting, the route for the Yorkshire leg of the 2014 Tour de France has been announced this morning.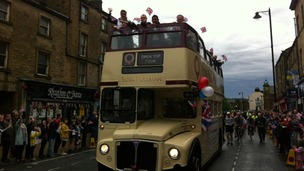 A procession of cyclists has welcomed home Olympic medallist Lizzie Armitstead.
Live updates
Tributes to cyclist
Scene of cyclist's fatal accident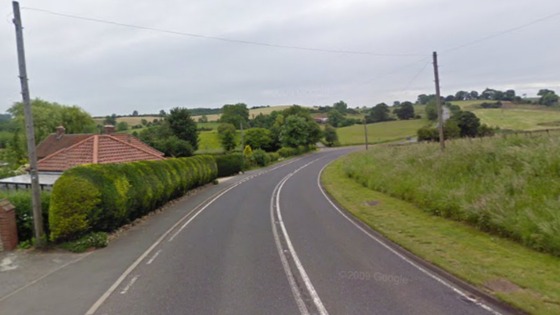 Tributes to cyclist
Tributes have been paid to cyclist Christian Brown, who died after coming off his bike. He has been remembered on the cycling group website, of which he was a member.
I am truly saddened to inform you that our friend & club mate Christian Brown passed away yesterday, Monday 18th February.

Christian was involved in a serious cycling accident 6 days ago and was airlifted to Hull Royal Infirmary in a critical condition, unfortunately he never recovered.

I'm sure like myself you will have many fantastic memories of our time with Christian, his strength, his determination, his will to succeed, which will stay with me forever, he will be greatly missed by us all.
Our thoughts and deepest sympathies go out to Christian's family, girlfriend and many friends.

Farewell my friend, Rest in Peace
– LINCSQUAD - Lincolnshire Quadrathlon Club
Advertisement
Tributes to cyclist
Cyclist's death: Police investigate pothole theory
Tributes are being paid to a cyclist who has died six days after coming off his bike in Lincolnshire, in a crash which may have been caused by a pothole. Christian Brown, who was 40 and from Kirton in Lindsey, passed away on Monday, and has now been named by police.
Mr Brown's family are expected to release a statement later today. Christian was cycling with a group along the A631 at North Willingham when the accident happened on Tuesday 12th February.
Lincolnshire Police have confirmed that they are investigating whether a pothole may have been the cause of the crash.
Clancy picked for World Championships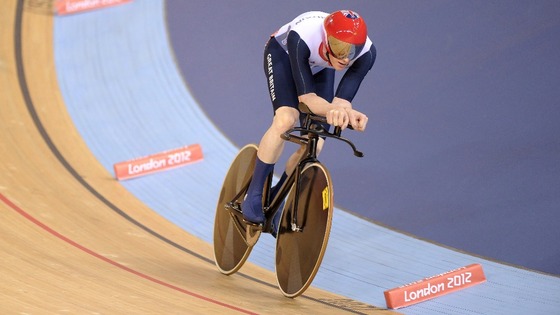 Huddersfield's double Olympic Gold Medallist Ed Clancy will compete in the GB team pursuit squad at the Track Cycling World Championships later this month. Clancy rode in the three-man team sprint at last November's Track World Cup, but has now reverted to the four-man, four-kilometre event.
Plans unveiled to boost cycling in Leeds and Sheffield
Leeds and Sheffield will benefit from Government plans unveiled today to boost cycling.
The £62 million nationwide investment aims to improve travelling on two wheels and deliver economic, environmental plus public health benefits. A high quality cycle route network is promised for Leeds city centre.
Sheffield will get £350,000 to create a flagship cycle hub with hire bikes, lockers and changing facilities at Sheffield station.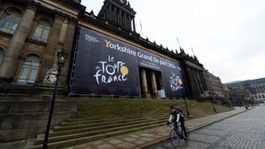 Almost 8,000 people have signed up to volunteer during the Yorkshire leg of the 2014 Tour de France.
Read the full story
Advertisement
Yorkshire Tour de France route
VIDEO: The value of the Tour
Our correspondent David Hirst has been finding out what we can expect when the Tour de France arrives and what impact that will have on areas such as the Yorkshire Dales.
Yorkshire Tour de France route
Celebrating the Grand Depart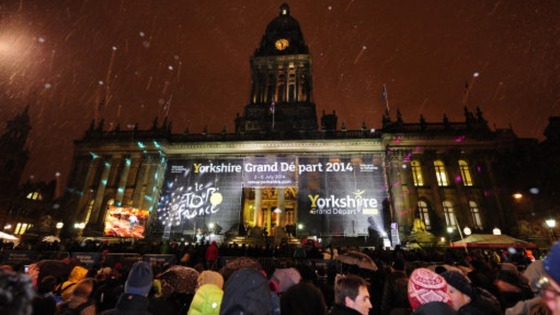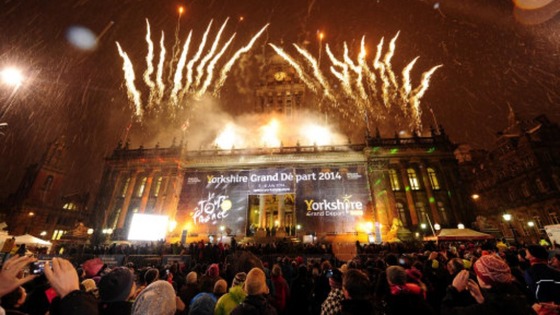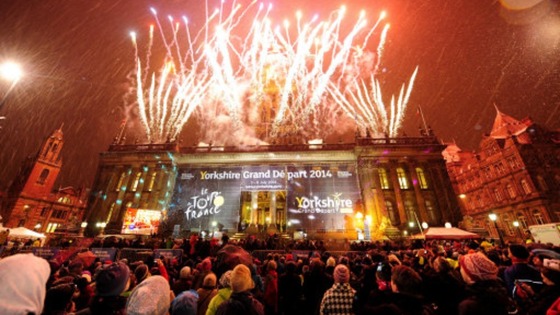 Yorkshire Tour de France route
Your reaction to the route
Just got to say it again, fantastic Grand Depart route across Yorkshire for the 2014 Tour de France announced today. Roll on 2014!
From
@Helenkclarke
on Twitter:
Yorkshire Tour de France route
VIDEO: The Grand Depart route is announced
The announcement about the route of Le Grand Depart for the Tour de France 2014 was made this morning in Paris. Billions will watch the event around the world. Our sports reporter Chris Dawkes has been to the French capital for us.
Load more updates
Back to top