Thousands lined the roads of Yorkshire to cheer on some of the world's top cyclists this weekend.
The overall winner was Team Sky's Lars Petter Nordhaug, but Stage Three was won by Belgian Ben Hermans.
Tina Gelder looks at the best of the action:
The chief executive of Welcome to Yorkshire says the first edition of the race has been "stunning".
Gary Verity was speaking following the final stage of the race which was won by Team Sky cyclist Lars Petter Nordhaug.
Christian Prudhomme, director of the ASO, said the weekend's race had a "fragrance of the Tour de France."
Advertisement
Once again Yorkshire has treated the world to a great weekend of cycling. Here are some of the best pictures.
Read the full story ›
Team Sky cyclist Lars Petter Nordhaug has won the first ever Tour de Yorkshire after three stages crossing the whole of the county.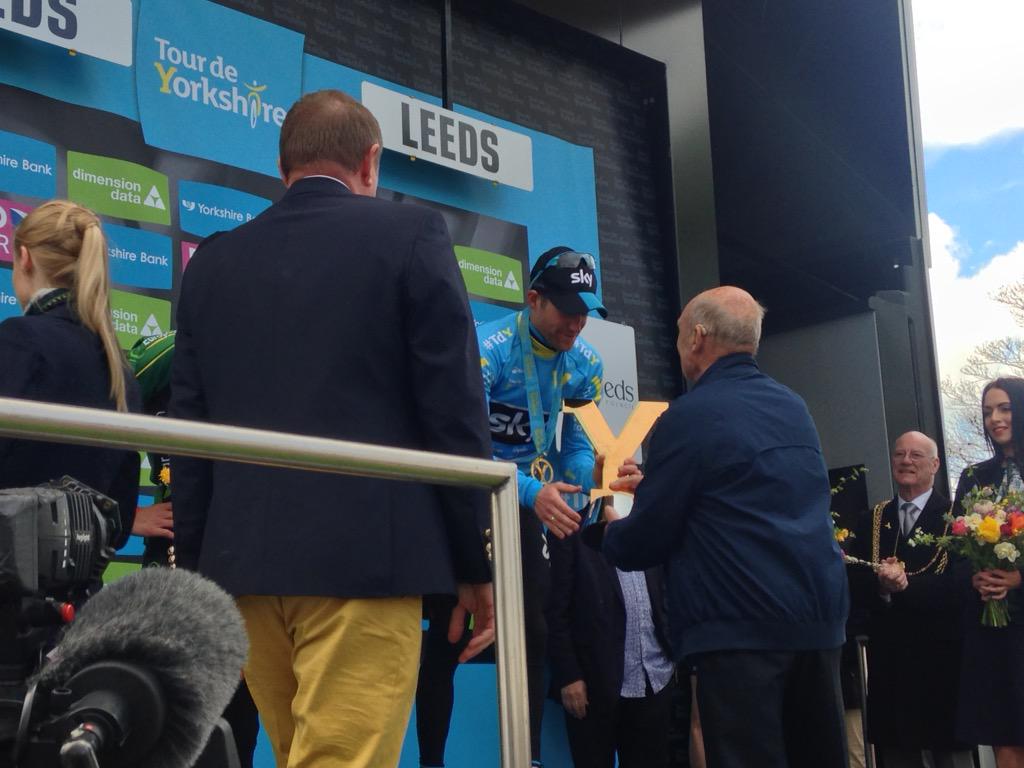 Advertisement
Asked @garyverity if the Cow & Calf pictures would be what sells the #TdY to the world - "The people of Yorkshire have already sold it"
.@garyverity also says scenes like the Cow & Calf would only be seen on a serious international bike race - which is what we've got here.
Josh Edmondson, who was born in Yorkshire and lives on the Chevin, led the Stage Three Peloton up some familiar roads around the Cow and Calf near Ilkley.
Team Sky's Ben Swift is to have surgery following a crash in the first stage of the Tour de Yorkshire.
He will now miss the Tour of California after suffering damage to his shoulder joint.
The 27-year-old from Rotherham told TeamSky.com, "As soon as I landed I felt it and knew something wasn't right. And because I was at the front when I crashed I got hit a lot from behind. By the time I managed to get up I couldn't move my arm and then the team car came.
"The silver lining was Lars winning the stage and the team obviously looks really strong here. I just hope they can bring it home on the final stage."
Load more updates