The start and finish points for the 2016 Tour de Yorkshire have been announced today by Welcome to Yorkshire
Read the full story ›
Middlesbrough is among six towns selected to be the start and finish points for the Tour de Yorkshire 2016.
Racing will begin and end in Beverley, Doncaster, Middlesbrough, Otley, Scarborough and Settle.
The three day men's race will be held between Friday 29th April and Sunday 1st May. The women's race will be held on Saturday 30th April.
The inaugural Tour de Yorkshire was held in May this year and attracted one and a half million spectators and over six million global television viewers.
From the first moments of the inaugural Tour de Yorkshire, everyone who was there knew it was something special. I'm delighted that we are able to bring the 2016 race to all four corners of Yorkshire. It is testament to how much the county has taken the race to its heart that we have been oversubscribed for next year's starts and finishes.

The Tour de Yorkshire is an event in the cycling calendar that riders want to race in and we look forward to welcoming some of the world's best riders back to Yorkshire next year.
– Sir Gary Verity, Welcome To Yorkshire
Advertisement
Cyclist Lizzie Armitstead might not know when her upcoming wedding will be, but has no doubt it will be held somewhere in her home county.
Read the full story ›
Huddersfield's two-time Olympic champion Ed Clancy has suffered a slipped disc in a freak accident and been ruled out of contention for the Great Britain squad for October's European Track Championships.
The 30-year-old will not be available for the event in Grenchen, Switzerland, which takes place from October 14 to 18, as a result of injuring himself picking up his training bag, British Cycling has announced.
It's one of those freak accidents. He did a fantastic four weeks' endurance training where he went to the maximum. He really came out of the Tour of Britain in good shape but very tired. When you're tired it affects your muscle. He just turned to pick up his bag and his disc slipped. This means that his hopes for the European Championships, which were supposed to be his highlight for world championship qualification, are now over. We've discussed it and his participation has been ruled out.
– Men's endurance coach Heiko Salzwede
Thanks to everyone for your lovely messages,phone hasn't stopped! On my way home to celebrate with my long lost fiancé, family and friends ?
Otley cyclist Lizzie Armitstead has followed in the footsteps of the great Beryl Burton in becoming only the fourth Briton to win the world championship.
The 2012 Olympic silver medallist launched a late sprint to take the title and was in floods of tears seconds after crossing the finish line in Richmond in the United States. The 26-year-old described winning the rainbow jersey as a dream come true.
Advertisement
Otley's Lizzie Armitstead has announced her engagement. The Commonwealth cycling champion tweeted a picture of herself with her new fiancé, Team Sky cyclist Philip Deignan.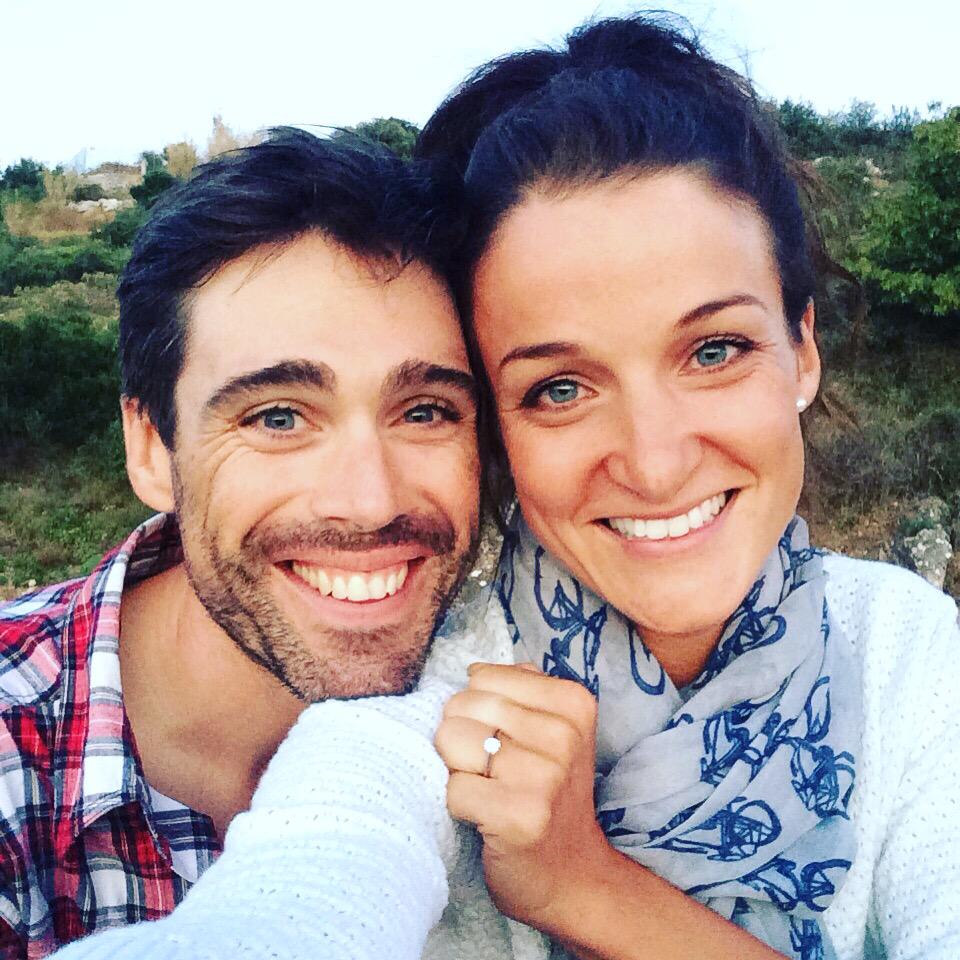 Since being the victim of a hit and run, former champion cyclist Dean Downing's been on only one road - the slow and painful one to recovery
Read the full story ›
Cycling fever is set to hit Hull today as around 6,000 people descend on the city for Sky Ride Hull.
The event, which draws both cyclists and spectators, is a chance to ride on traffic-free streets.
The route, which starts from Queen Victoria Square, takes in some of Hull's best-known landmarks, including the Deep, Ferens Art Gallery and the Scale Lane bridge.
We're expecting thousands of people to be part of the event this weekend - it's an ideal opportunity for cycling fans to see the city in a new way, or for complete novices to get introduced to two wheels. There is a range of bikes for hire including adaptive cycles, meaning everyone can come and take part. The atmosphere will be friendly and energetic, with plenty of opportunities to get off your bike and enjoy a range of free activities, from displays and entertainment to fun challenges - and it's all free.
– Cllr Helena Spencer
A former track cyclist is appealing for witnesses after suffering an accident on a training run which he said could have killed him.
Read the full story ›
Load more updates