The riders have signed in ahead of the second stage of the Tour de Yorkshire.
Stage two of the men's three-day event will see them ride the same 122.5km course as the women. Lizzie Deignan won the women's race.
They peloton will head North West out of Tadcaster, through Wetherby, Knaresborough and Ripley, before reaching the first and only categorised climb of the day at Lofthouse. The 1.7km climb will prove a stern test on what is a relatively flat stage.
The riders will then complete a short tour of the edge of the Yorkshire Dales, passing through Masham, before heading south through Ripon towards the finish line in Harrogate, which staged the end of the first stage of the 2014 Tour de France.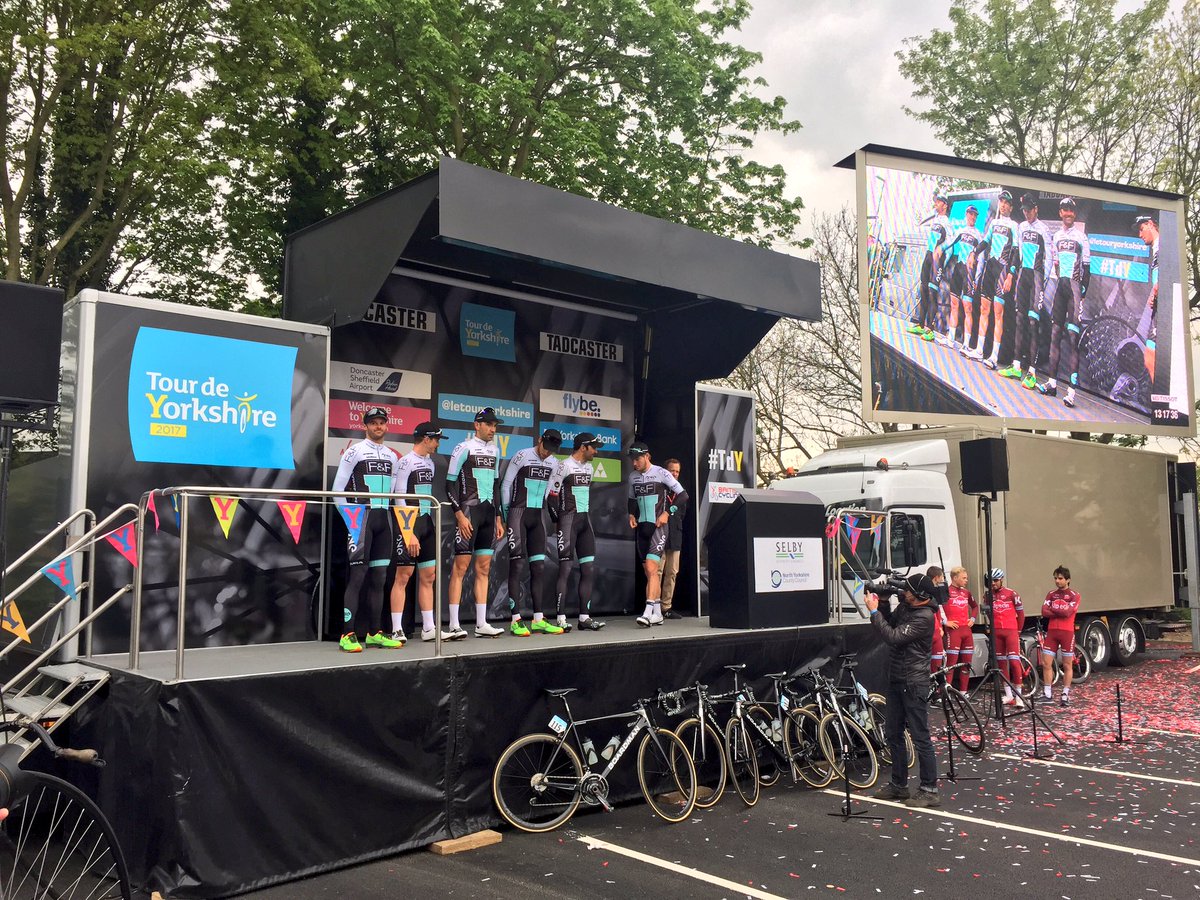 The 28-year-old former Road Race World Champion was cheered over the line in Harrogate.
Read the full story ›
Advertisement
Lizzie Deignan's made a break for the finish line of the women's Tour de Yorkshire with 14km to go.
Otley's Lizzie Deignan has won the final sprint section of the women's Tour de Yorkshire.
She took the sprint points as the race sped through the spectator-lined streets of Ripon.
Deignan remains in a three-rider group which is around a minute clear of the chasing peloton with 30km to go.
Crowds are gathering in Ripon as the city prepares to welcome the cyclists taking part in this year's Tour de Yorkshire.
Stage two of the men's race will pass through the area this afternoon, following the women's race which is in progress.
German rider Claudia Lichtenberg has won the Queen of the Mountains climb at Lofthouse.
Britain's Dani King crossed the Cote de Lofthouse summit third while Otley's Lizzie Deignan managed to stay in touch with the race leaders.
The 1.7km climb is the only classified climb on the women's Tour de Yorkshire route.
King and Deignan sit in a small breakaway group ahead of the main peloton.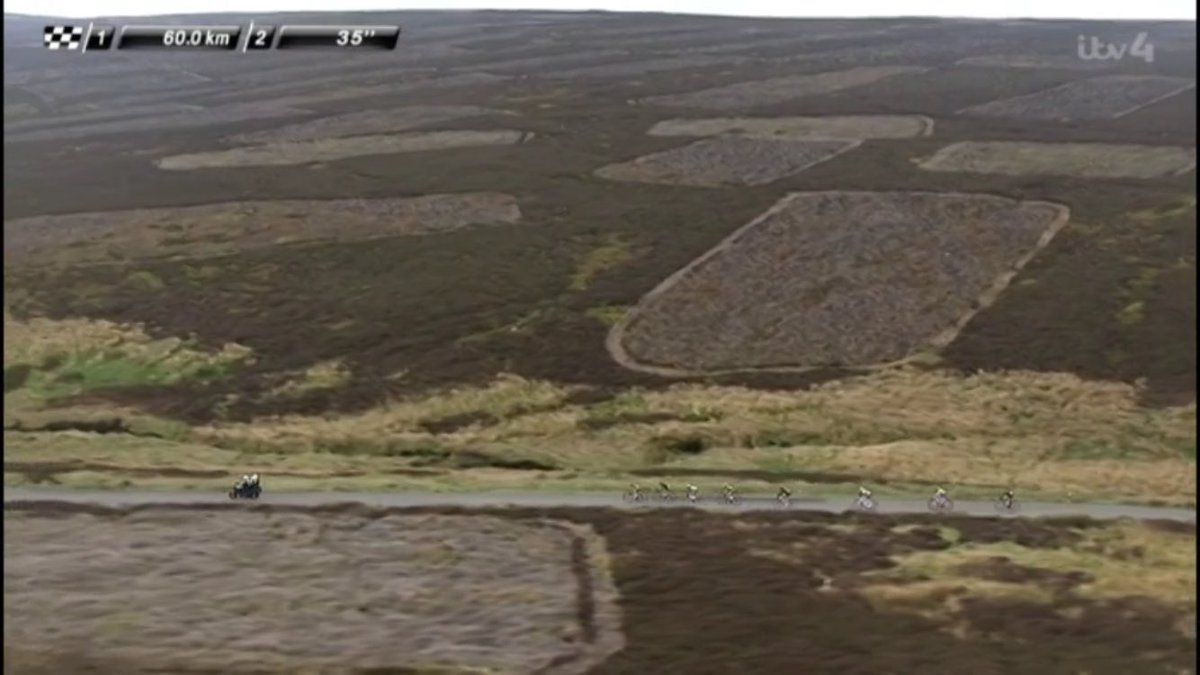 Advertisement
The Tour de Yorkshire's Women's Race is underway.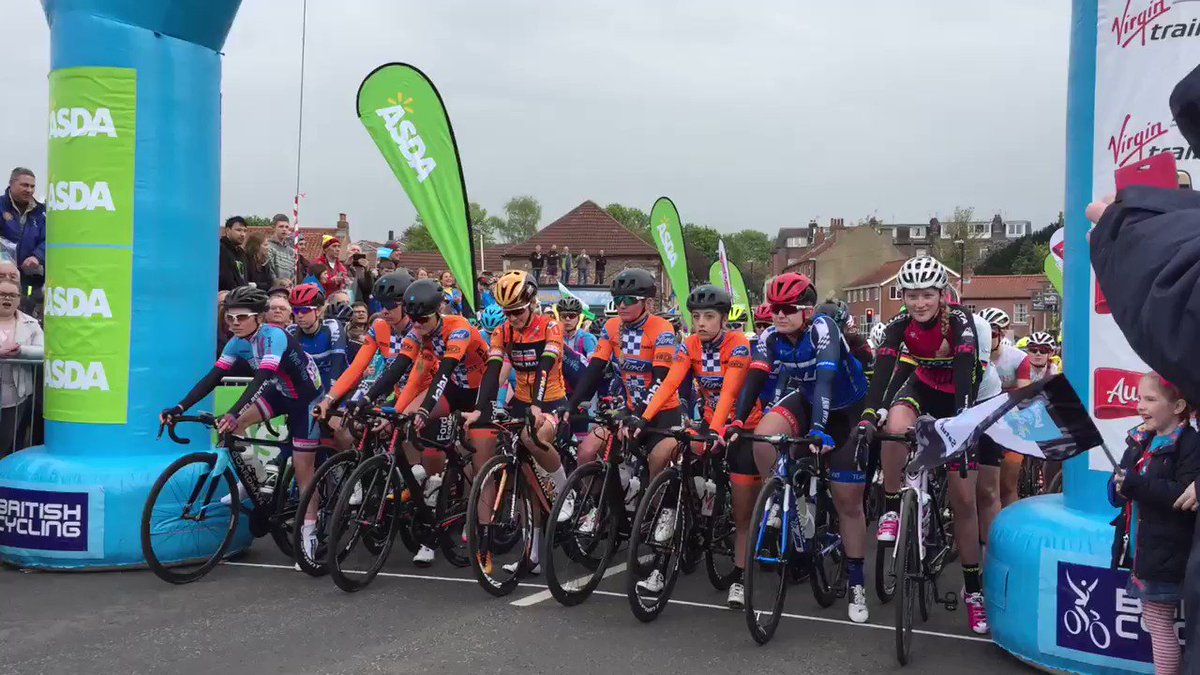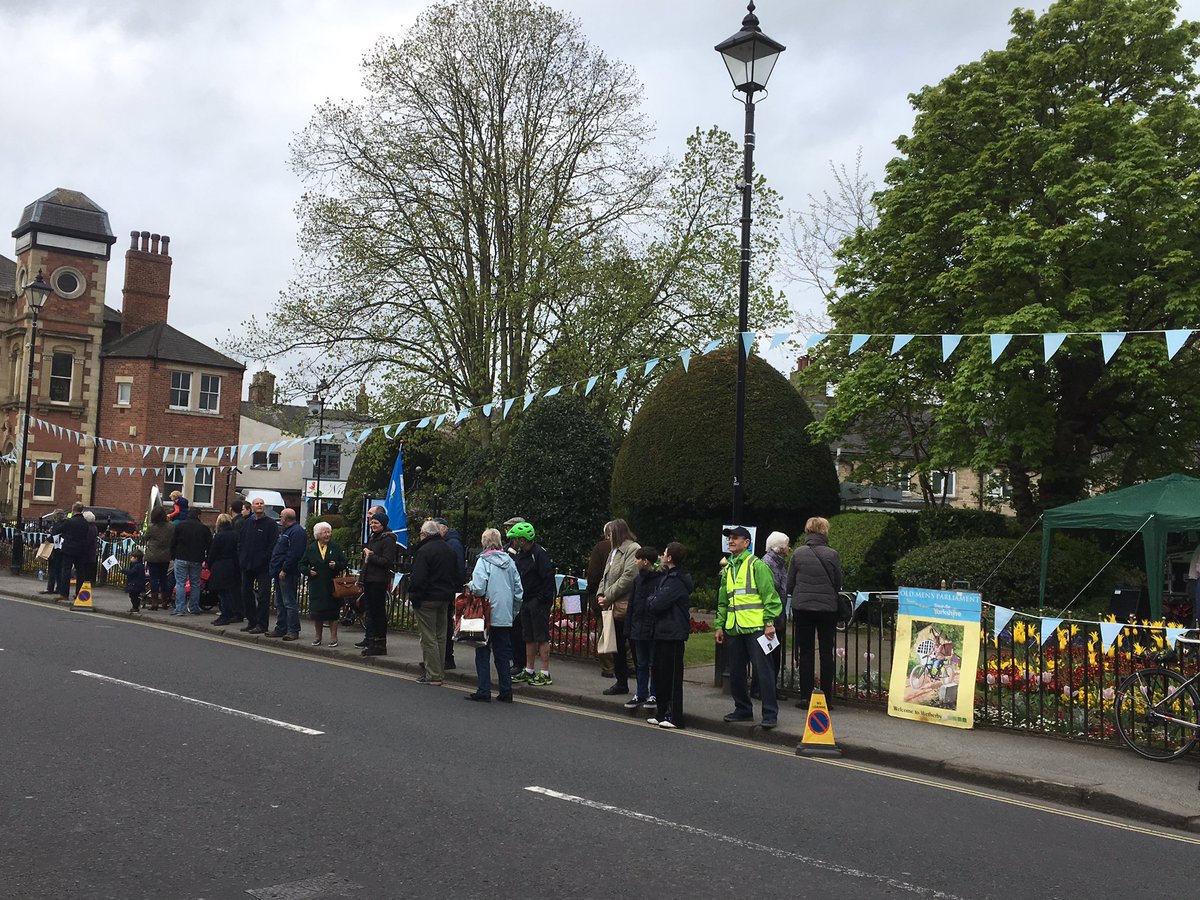 The event will see the riders roll into action from around 9.10am, with the peloton heading North West through Wetherby and Knaresborough.
Read the full story ›
Tour de Yorkshire 2017 is officially underway.
Click below to watch some highlights from the opening day of racing - along with a special song.
'You'll Never Ride Alone' has been written by local musician Paul Stone to mark the annual cycling race. He is performing the unofficial anthem at the start and finish lines of the race.
'You'll Never Ride Alone' by Paul Stone
Load more updates