An amateur cycling event, running alongside the Tour de France, has attracted hundreds of enthusiasts to Roundhay Park near Leeds.
There were long, medium and short races, ranging from 55km to 142km in length.
Those who took part weren't put off by the weather: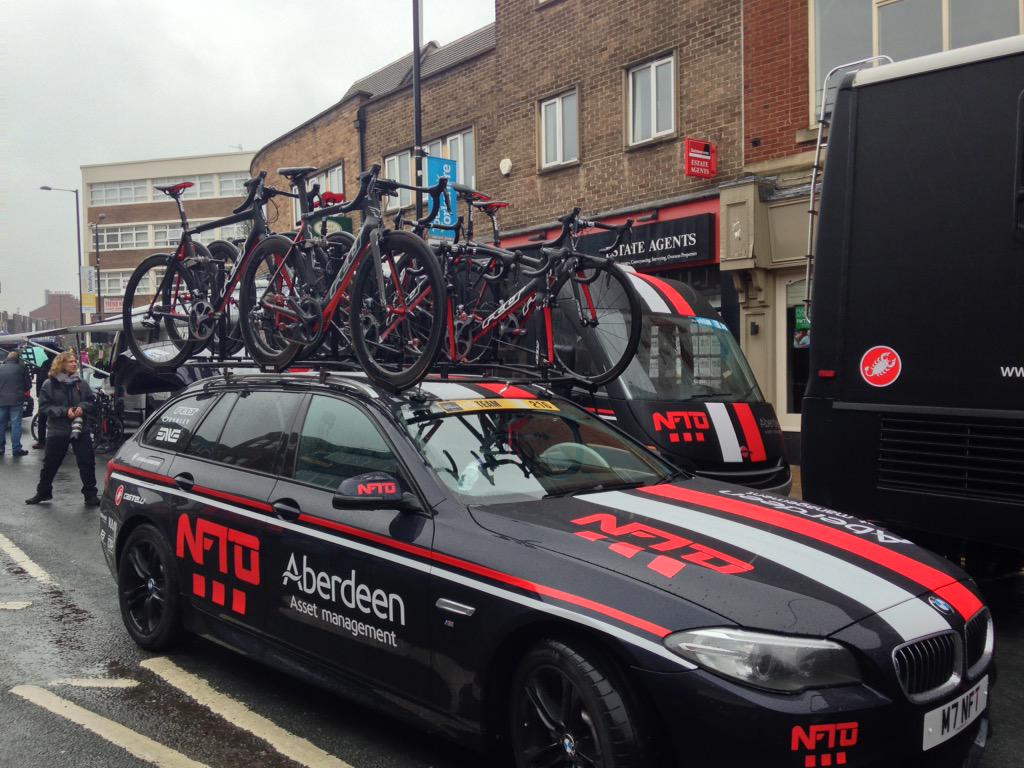 Advertisement
Hundreds and thousands of people across the county turned up to see the inaugural Tour de Yorkshire, with over 170 countries watching the event on televison.
But it wasn't just the men who were in action as the first ever women's race was also staged in York.
And they hope to build on their success, as Ben Turner reports:
Crowds have packed the route of the Tour de Yorkshire to cheer on the world's elite cyclists in their second day of racing.
The winner of stage 2 - Dutchman Moreno Hofland - praised the enthusiasm and energy of those watching in the county. The live coverage of the race is being transmitted to 177 countries worldwide.
Tina Gelder reports:
One of the competitors in today's Women's Tour de Yorkshire says she hopes to see mixed races in future.
Dame Sarah Storey, who has won Paralympic gold in both swimming and cycling, wants more parity in the sport.
She was speaking to Gregg Easteal :
Advertisement
The first ever winner of the Women's Tour de Yorkshire says it is awesome to see cycling grow in the UK.
Louise Mahe won the race after a photo finish saying she enjoyed the flat and twisting course.
She was speaking to Ben Turner:
Tour de Yorkshire Stage Two winner Moreno Hofland says the enthusiasm for cycling across Yorkshire "isn't normal" and said "it's really cool to ride here".
Stage one winner Lars Petter Nordhaug remains the overall leader with Sanchez and Voeckler just ten seconds behind.
They were a highlight of last year's Tour de France, but in a newspaper interview ahead of the race, West Yorkshire Police's Assistant Chief Constable Mark Milsom said there would be fewer officers on duty this year, and that those who were working would be "earning their corn". He warned that officers would be busy and might not have the time to take part as much as last year.
Thankfully for fans and police, they have found the time to have some fun with the crowds.
Load more updates