Advertisement
Asked @garyverity if the Cow & Calf pictures would be what sells the #TdY to the world - "The people of Yorkshire have already sold it"
.@garyverity also says scenes like the Cow & Calf would only be seen on a serious international bike race - which is what we've got here.
Josh Edmondson, who was born in Yorkshire and lives on the Chevin, led the Stage Three Peloton up some familiar roads around the Cow and Calf near Ilkley.
Team Sky's Ben Swift is to have surgery following a crash in the first stage of the Tour de Yorkshire.
He will now miss the Tour of California after suffering damage to his shoulder joint.
The 27-year-old from Rotherham told TeamSky.com, "As soon as I landed I felt it and knew something wasn't right. And because I was at the front when I crashed I got hit a lot from behind. By the time I managed to get up I couldn't move my arm and then the team car came.
"The silver lining was Lars winning the stage and the team obviously looks really strong here. I just hope they can bring it home on the final stage."
Advertisement
Ed Clancy says today's third Tour de Yorkshire stage will be one of the hardest he has ever tried.
The champion track cyclist from West Yorkshire has been impressed with the race so far, and says he is just happy to get across the finish line later.
He didn't rule out an attempt at competing at the top end of future races though:
..and a certain Calendar sports reporter is having a ball!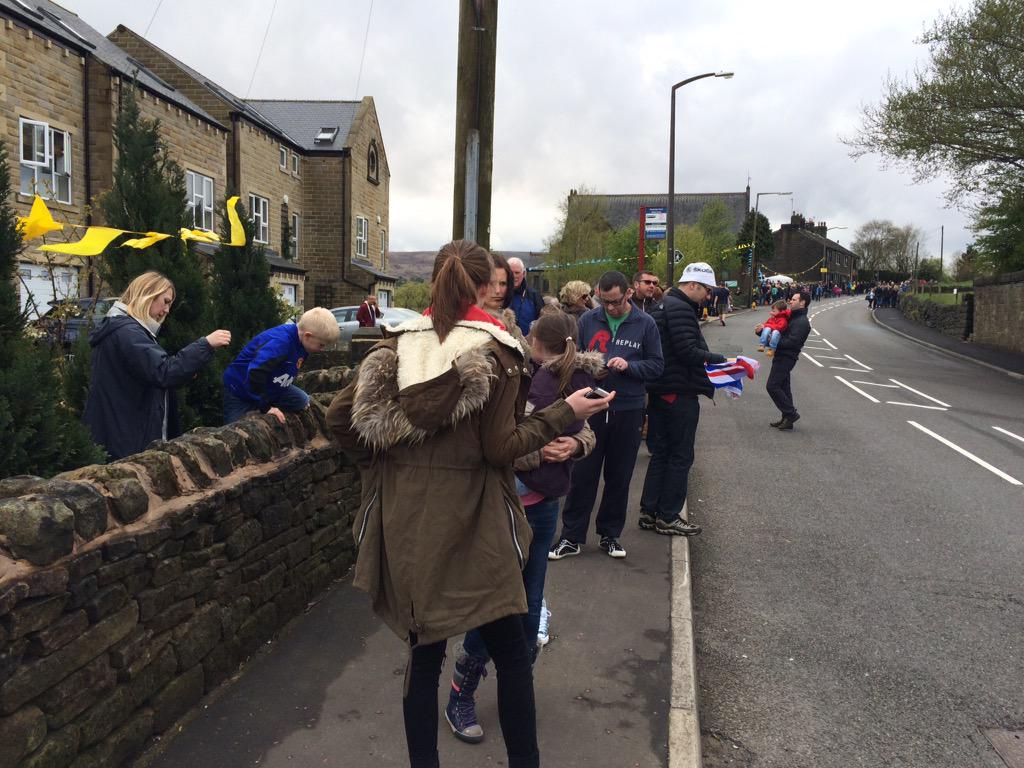 Wakefield came alive today with fans cheering on the final stage of the Tour de Yorkshire.
One said it was like having the World Cup final in the county:
Load more updates