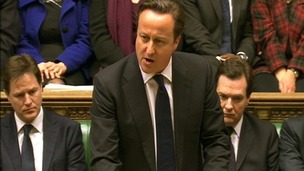 Baroness Thatcher was a prime minister who made Britain great again, David Cameron told MPs today.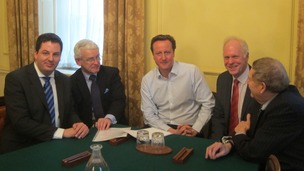 The Prime Minister has held talks with northern Lincolnshire's four MPs on how to improve the area's economy.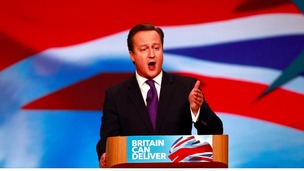 MPs from our region react to the Prime Minister's conference speech, in which he promised to "get Britain on the rise".
Live updates
Ben Needham - latest
The mother of missing Ben Needham says the Prime Minister has refused to give her son's case the same financial backing as the McCann family.
Last month Kerry's MP Angela Smith asked David Cameron whether the Needhams could get similar funds as those given to the McCanns in the search for their daughter, Madeline.
But in a written reply David Cameron says the National Crime Agency has supported South Yorkshire police, but made no mention of extra money for the Needham case.
Missing Ben Needham latest
Kerry Needham's MP has today questioned the Prime Minister over financial backing for the search for Kerry's son Ben, who disappeared from Kos 22 years ago.
Angela Smith, the Labour MP for Penistone and Stocksbridge, asked David Cameron at Prime Minister's Questions, why Ben's case is not getting the same Government support as the search for Madeleine McCann and urged him to sanction funds to help find Ben.
Advertisement
Prime Minister visits Barnsley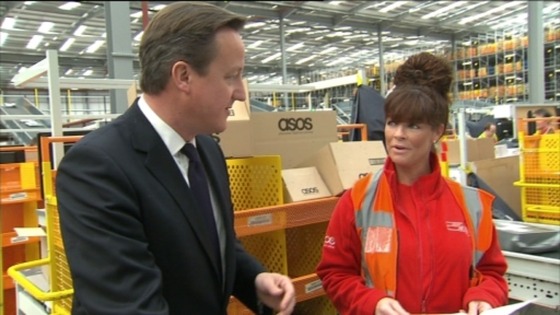 Prime Minister David Cameron praised the way the north of England has been leading the way for economic regeneration. He visited Barnsley based, online retailer ASOS, citing it as an example of the country's recovery.
However, Barnsley's cabinet member for Development, Environment & Culture, councillor Roy Miller, says not enough has been done to bridge the economic divide between north and south.
Prime Minister visits Barnsley
The Prime Minister David Cameron has been in Barnsley visiting the premises of the online fashion retailer ASOS.
The firm has grown in two years to employ a thousand staff, and boasts a 23 per cent profit rise.
Mr Cameron said it was a prime example of the region leading the economic recovery.
David Cameron has welcomed a Supreme Court ruling that two killers, including one being held at Wakefield Prison, should not be given the right to vote.
The Supreme Court judgment on prisoner voting is a great victory for common sense.
As the seats are taken out of the Don Valley stadium today, the Prime Minister has told ITV Calendar he blames Sheffield Council for its closure. David Cameron said other councils had found better ways to save money than closing sports facilities.
Answering questions you sent into us, he also insisted the HS2 rail project will go ahead and said the Tories will never have a pact with UKIP. Our Political Correspondent Paul Brand has this interview.
Advertisement
National
The Prime Minister vigorously defended his so-called controversial 'bedroom tax' in an interview with ITV News. Asked if it was fair that children "bear the brunt of this kind of policy", he said:
"There is a human impact on the entire country that we currently spend £23 billion a year on housing benefit, that is more, to put it in context than we spend on the entire transport and home office budgets.
"We only spend £33 billion on our entire defence system for the UK. So it's not sustainable to go on with a housing benefit system and a benefit system."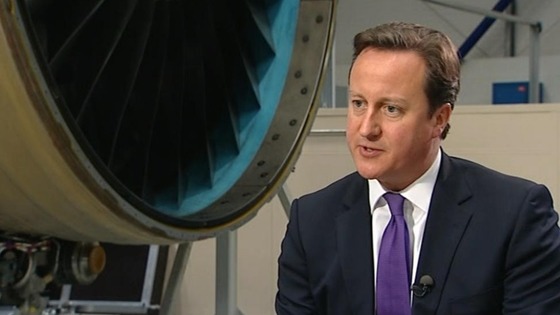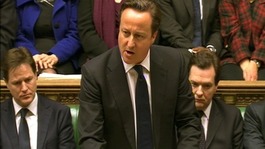 Baroness Thatcher was a prime minister who made Britain great again, David Cameron told MPs today.
Read the full story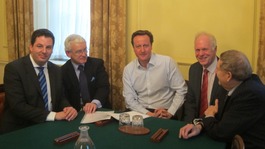 The Prime Minister has held talks with northern Lincolnshire's four MPs on how to improve the area's economy.
Read the full story
Prime Minister sticks to economic plan
National
David Cameron has pledged to 'stick to the plan' to fix the economy and said he is 'ready to fight' to improve the competitiveness of the UK.
"Some of the changes we need to be competitive will be a big fight. Housing reform, planning reform, the building of new roads, new by-passes.
"The highspeed rail, these are fundamental changes, they are essential for the future of our economy but they are not - and I don't expect them to be - universally supported.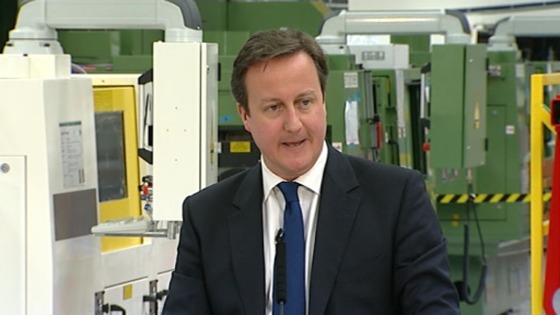 "But my message is simple, people should make no mistake, in this battle for the future of Britain and our competitiveness, I'm prepared to roll up my sleeves and have a fight if that's what it takes."
Load more updates
Back to top