March against library closures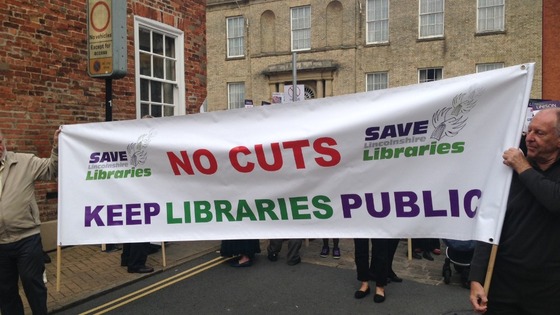 The Save Lincolnshire Libraries Campaign is marching in Lincoln today over the planned closure of libraries in the borough. The march is the culmination of many weeks of hard work by campaigners which has generated over twenty thousand petition signatures against the cuts.
Campaigners say they are delighted with this figure and is a significant indication of the anger of Lincolnshire residents at the proposals and how they will impact on their local libraries.