Disgraced former Labour minister Denis MacShane took a swipe at prosecutors for pursuing "celebrity" cases and compared himself with Coronation Street star William Roache as he was released from jail today.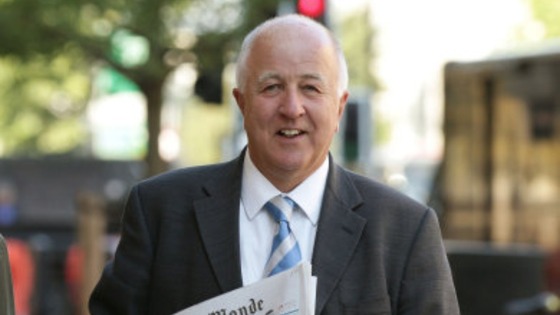 Prison is "the place" to go to to lose weight and get fit and is "fascinating", the ex-MP added as he walked free just six weeks into his six month sentence for bogus expenses claims totalling nearly £13,000.
MacShane lashed out at former director of public prosecutions Keir Starmer for being "very keen" on celebrity prosecutions and linked himself to Roache, who was yesterday cleared of alleged sex offences.
MacShane, 65, pleaded guilty to false accounting by filing 19 fake receipts for "research and translation" services and was jailed two days before Christmas.