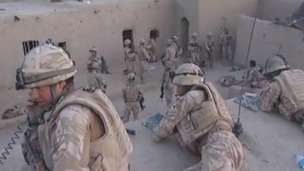 A new initiative to support Armed Forces veterans acclimatise after service has been set up in Chesterfield.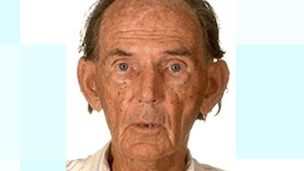 A former Catholic priest who pleaded guilty to 21 charges of sexually abusing boys & girls, has been jailed for a total of 15 years.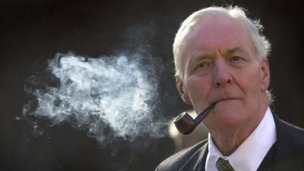 MPs have spoken to honour former Labour MP Tony Benn who died last week aged 88.
Live updates
A woman has died after her car crashed into a tree in Chesterfield.
It happened at around 9pm last night on Sheffield Road close to the Sandpiper Hotel.
A grey Citroen C3 with three people inside left the road, went through a metal railing and hit a tree.
The driver, a 35-year-old woman, suffered fatal injuries and was pronounced dead at the scene.
Two male passengers also sustained injuries and were taken to Sheffield Northern General Hospital. One of the men suffered serious injuries.
Any witnesses are asked to contact Derbyshire Police.
Police are appealing for information after racist graffiti was sprayed in numerous public places around Dronfield.
Offensive language was written on a park bench and litter bin at the back of the Civic Centre, on a children's play area on Thirlmere Drive and on the side of garages at Greendale Court.
The graffiti was reported to police on Sunday, March 30.
Officers are keen to speak to anyone who has any information about those responsible.
Advertisement
Criticism over Chesterfield's four metre cycle lane
Derbyshire County Council has defended a cycle path in Chesterfield, which local cyclists have criticised for being four metres long. They say it is simply a section of a longer cycle lane.
"This is not a four-metre long cycle path - it is part of our Chesterfield town-wide network. The photograph makes it look odd because it is a busy part of town and it is intersected by two road junctions.

We're keen to promote cycling and make our towns accessible to cyclists. This cycle path runs from West Bars, along New Beetwell Street, ending at Park Road. It is a continuation of a longer cycle path from the A61 Derby Road, through the picturesque Queen's Park into the town centre.
Criticism over Chesterfield's four metre cycle lane
Council chiefs in Chesterfield have been left red faced after cyclists criticised a brand-new bike lane - which is just four metres long.
The short cycle lane was painted in Beetwell Street earlier this month and was almost instantly criticised by cyclists in the town.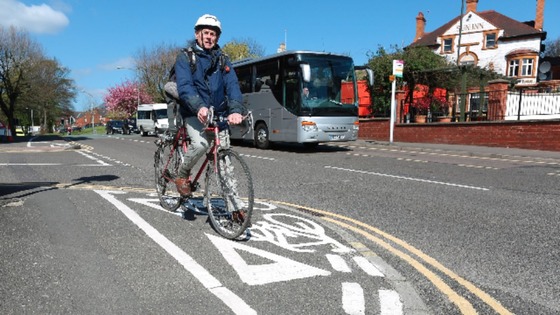 Bike commuter Will Jones, said: "It makes the council a laughing stock really."Why on earth would anybody need a cycle lane so short? It's stupid."
Cyclist Lisa Jennings, said:
"It's an embarrassment to the town. There are so many dangerous roads which really do need a cycle lane, but don't. So to paint this pathetic little lane is just an insult to cyclists who are forced to use genuinely dangerous roads which still don't have a cycle lane."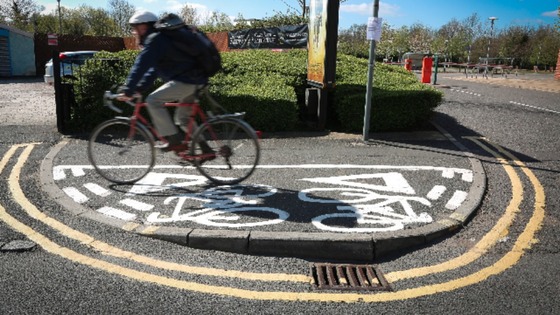 A 31-year-old local man has been arrested on suspicion of attempted murder after a man was stabbed outside a pub near Whitby. It follows an altercation outside the Hare and Hounds pub in Hawsker, near Whitby at around 10pm on Sunday 20 April.
North Yorkshire Police say a 30-year-old man from Derbyshire is in a stable condition at James Cook University Hospital, in Middlesbrough. He has had surgery for stab wounds to his body. An area outside the pub was cordoned off for a forensic examination. Police are appealing for witnesses.
One driver airlifted to hospital after two-lorry crash on M1
The M1 is closed southbound between junction 29 for Chesterfield and Mansfield and junction 28 for Alfreton following a crash involving at least two lorries. Traffic is now queuing back at least a mile and a half from the accident. Diversions are in place.
#M1 #Derbyshire On the M1, J28 - J29, we've temporarily halted traffic on the northbound carriageway to allow the Air Ambulance to land.
Advertisement
Funeral for former Chesterfield MP Tony Benn
National
Tony Benn's son paid a moving tribute to the former Labour MP at today's funeral service, praising his "encouragement and inspiration" for his family and many others.
In his eulogy at St Margaret's Church, Stephen Benn said the very last words his father heard were his four children telling him they loved him.
Listen to a segment of his speech here:
Funeral for former Chesterfield MP Tony Benn
National
Tony Benn's funeral service has now ended, following tributes from his family.
A number of attendees have tweeted following the ceremony:
Beautiful service for Tony Benn, incredible eulogies from his children, ending with a defiant rendition of The Red Flag. #HeEncouragedUs
Just left Tony Benn's funeral - laughs, tears and hugely inspiring. They should take it to the provinces, then do a run in the West End.
Dean of St Margaret's said Tony Benn once asked a man what religion he was; - reply "lapsed atheist" http://t.co/OVVFsTwm66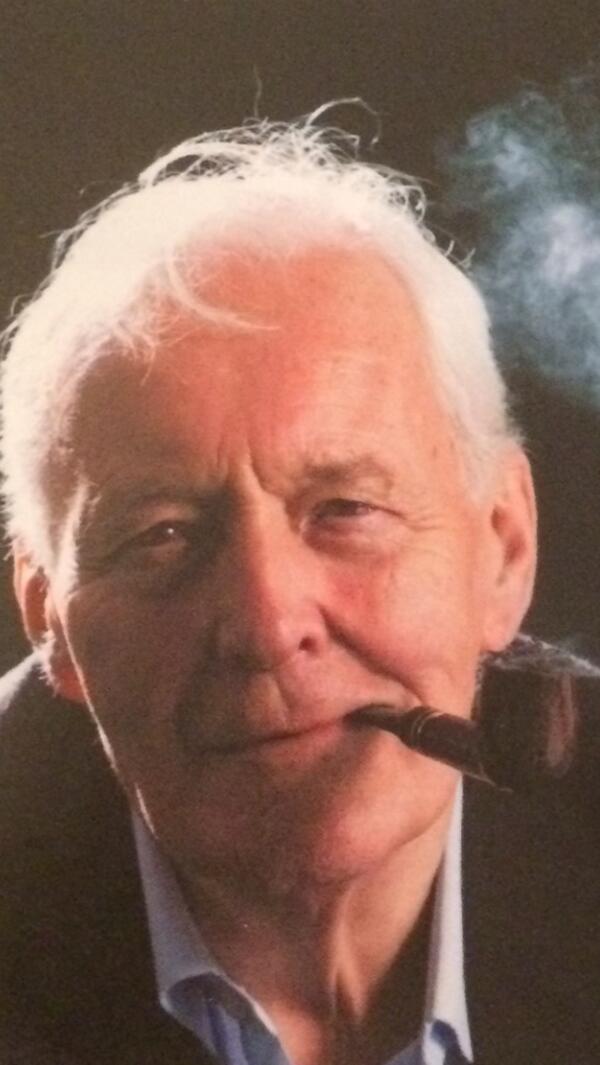 Funeral for former Chesterfield MP Tony Benn
Politicians and activists bade an emotional farewell to Tony Benn as the Labour stalwart's final departure from Parliament was greeted with both tears and a sustained round of applause.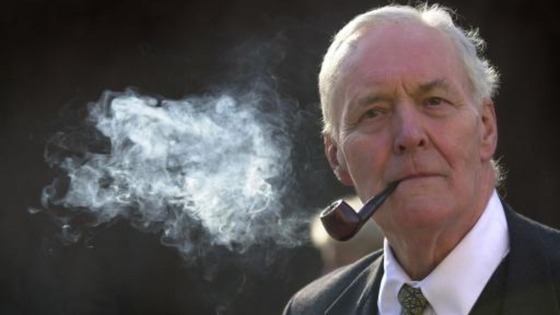 The former cabinet minister's coffin was driven the short distance from the Palace of Westminster's Chapel of St Mary Undercroft, where his body laid in rest overnight, to St Margaret's church in the shadow of Westminster Abbey.
It was topped with a wreath of red roses to match the emblems on many of the banners held by a large crowd lining the route and representing many of the causes he championed during a Commons career spanning more than half a century.
Among them were Stop The War, the Palestinian Solidarity Campaign, trade unions and several opposing government cuts.
The procession was led by the chaplain to the Commons Speaker, the Rev Rose Hudson-Wilkin - who kept an overnight vigil beside the body - and was followed by family members.
Onlookers clapped as the coffin was carried from the hearse to the entrance to the church but silence fell as Big Ben chimed 11am, and it was borne into the church to the sound of the choir broadcast on speakers to those outside the private ceremony.
Among those seen shedding a tear was his long-time Labour colleague and former foreign secretary Dame Margaret Beckett.
First elected to parliament in 1950, Mr Benn renounced a peerage to remain in the House of Commons, serving in the cabinets of Harold Wilson and James Callaghan and staging a bitterly divisive battle with Denis Healey for the Labour deputy leadership as the champion of the left in 1981.
He famously retired from Parliament in 2001, saying he wanted to "spend more time on politics", and won a new status as a national treasure touring the country to speak to packed venues from town halls to West End theatres and the Glastonbury festival.
Well into his 80s, he was a familiar and popular figure at demonstrations and anti-war rallies. Tributes poured in from across the political spectrum after his death at 88 was announced on March 14.
The funeral will be followed by a private family cremation later in the afternoon and a memorial meeting will be held later in the year.
Funeral for former Chesterfield MP Tony Benn
National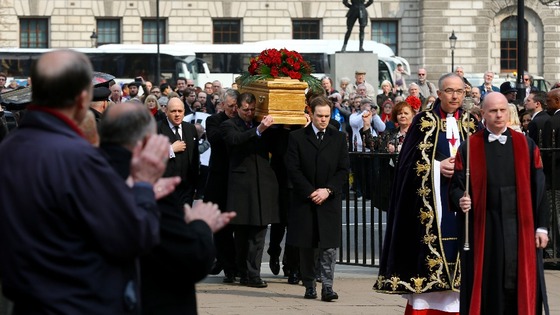 Figures from across political divide have arrived in Westminster for the funeral service of Tony Benn.
Mr Benn's coffin arrived at St Margaret's Church to applause and some tears as politicians and activists made up the amassed crowds.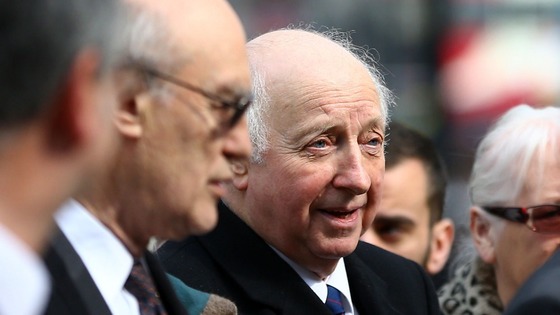 Arthur Scargill, Rory Bremner, Lord Heseltine, Gerry Adams and Andrew Mitchell are among those at the ceremony, ITV News' Political Correspondent Carl Dinnen reports.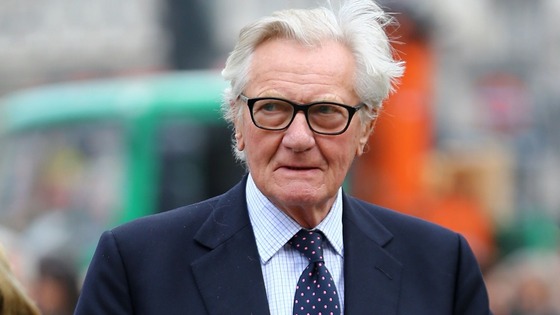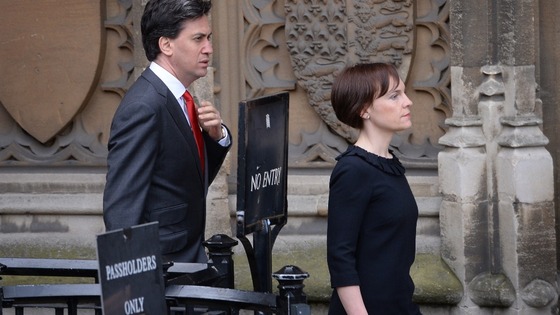 Read: Hundreds honour Tony Benn at his funeral in Westminster
Load more updates
Back to top