Thomas Cook Airlines has said that it "cannot confirm" the names of passengers that have travelled with the firm amid reports of two 17-year-old boys from Dewsbury who are believed to have travelled to Syria via one of the company's flights to Turkey.
"Whilst we cannot confirm the names of any of our passengers who travel with us, we can reassure all our customers that we work closely with all authorities to ensure the safety of our flights in and out of the UK," a spokesman for Thomas Cook Airlines said.
West Yorkshire Police have confirmed that they are investigating after receiving a report that two 17-year-old boys from Dewsbury are believed to have travelled to Syria to join Islamic State.
In a statement, the North East Counter Terrorism Unit has said that since their disappearance last week West Yorkshire Police has been supporting their families and carrying out extensive enquiries.
Police say the boys were last seen by their families early on Tuesday March 31 and are believed to have boarded a Thomas Cook flight at Manchester Airport later that day to Dalaman in Turkey.
We are extremely concerned for the safety of these two boys and would urge anyone with information to come forward and speak to us. Our priority is for their safe return; their families are gravely worried about them and want them home.
– Assistant Chief Constable Mark Milsom, West Yorkshire Police
Advertisement
Several main roads in Dewsbury are closed following a large fire this evening.
Emergency crews are still at the scene of the blaze above a shop on Bradford Road.
It is too early to say what caused the fire but disruption is expected to continue through the evening and motorists are advised to avoid the area.
SERVICE UPDATE Services 205/212/281/282/283 unable to use dewsbury town centre due to a fire using ring road both directions.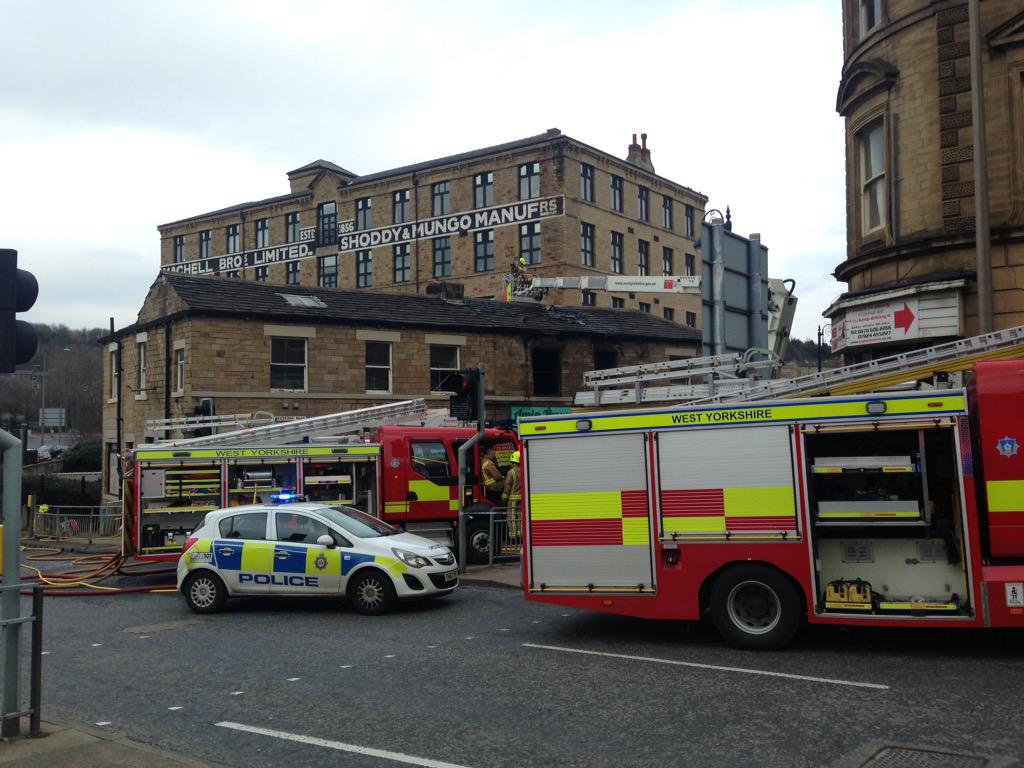 A woman from West Yorkshire has been sentenced for attempting to smuggle 55,000 cigarettes.
Shantaz Bi, 42, from Dewsbury, wrapped the packets in tin foil to hide them.
She has been sentenced to six months, suspended for two years after an investigation by HM Revenue and Customs (HMRC).
Ms Bi was stopped by officers from the UK Border Force (UKBF) at Birmingham Airport on her arrival from Pakistan in September 2014.
A search of her eight suitcases revealed the non UK-duty paid cigarettes, worth an estimated £13,000 in lost duty and taxes.
Police are treating the disappearance of a Dewsbury man 16 years ago as a murder inquiry. 40-year-old Bruce Gapper was last seen in 1999.
Read the full story ›
Advertisement
Four people - including a sixteen year old youth - are in custody tonight following a £1.2 million drugs bust on the streets of Dewsbury - caught on camera in broad daylight.
Armed police shot the tyres out of a car being driven by suspected drug dealers in Earlsheaton and recovered a massive haul of cocaine. Residents have been speaking of chaotic scenes they witnessed - just yards from a local school. Chris Kiddey reports.
Four people have been arrested as police seized more than a million pounds of drugs in a raid in Dewsbury.
More than 40 kilograms of what is suspected to be class A drugs, valued at around £1.2 million was found by officers at an address on Wakefield Road in Dewsbury.
Officers say two kilograms were found when a car was stopped yesterday afternoon. Armed police then searched the property and found the remainder of the substance.
A massive amount of suspected drugs have been seized – drugs that will now be destroyed instead of ending up on the streets and this is something everyone should welcome. During this operation members of the public will have seen a large number of police officers, some of whom were armed, on the streets. They were there as part of the operation and to provide a reassuring and visible presence on the streets of Dewsbury.
– Detective Superintendent Simon Beldon of the Regional Organised Crime Unit
Three men aged 16, 22 and 30 and one woman aged 25 were arrested and remain in police custody.
Four people have been arrested on suspicion of being involved in the supply of controlled drugs in Dewsbury.
Police attended an address on Old Bank Road this afternoon and arrested three males aged 16, 22 and 30 and one woman aged 25, who are all currently in police custody.
During the operation one police vehicle was damaged and armed officers were involved.
Enquiries into the incident remain ongoing.
Load more updates